4 MIN READ
Michael Cheng Joins the Linux Foundation Board of Directors
The Linux Foundation | 09 September 2021
We're pleased to announce that Michael Cheng joined the Linux Foundation Board of Directors earlier this year. Michael is a product manager at Meta, currently supporting open source and standards work across the company. Michael is a former network engineer and M&A attorney. He previously led the product, commercial, and intellectual property functions on Meta's M&A legal team.
Michael has built some of the world's most valuable and innovative open source ecosystems, representing billions of dollars of value, including GraphQL, Magma, Diem, ML Commons, and many others.
In 2018, Michael helped design the Joint Development Foundation — a lightweight, turnkey solution for the development of technology standards and specifications. Michael then brought in GraphQL as the JDF's first project. GraphQL now powers trillions of API calls every day for some of the world's largest companies.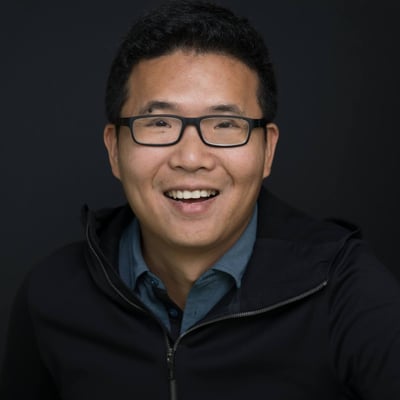 Michael was one of the founding members of ML Commons, an industry-wide consortium that aims to unlock the next stage of AI/ML adoption by creating useful measures of quality and performance, large-scale open data sets, and common development practices and resources. Michael served as ML Commons' first treasurer, and it has since grown to more than 50 members and affiliates representing a broad cross-section of the ML ecosystem.
This year, Michael created the Magma Foundation, the first open source platform that enables telecom operators to build modern and efficient mobile networks at scale. Michael now chairs the board of the Magma Foundation — growing its ranks to more than 20 members this year.
Michael is also a champion of diversity. Late last year, at the height of the pandemic, Michael designed and launched the Major League Hacking (MLH) Fellowship program to address challenges faced by both early-career developers who saw many of their job and internship opportunities disappear open source maintainers struggling to keep projects afloat. The Fellowship has been effective at helping students land desirable jobs while increasing the aggregate health of the open source projects that participate in the program. Michael also launched the Black Developer Scholarship for developers who self-identify as Black or African diaspora to participate in the Fellowship.
Michael has also played an integral role in the creation of the Presto Foundation, eBPF Foundation, Ent Foundation, Reactive Foundation, Urban Computing Foundation, and OpenChain.
"Michael is one of the rare breeds of lawyers who possess both a strong technical background and a sharp mind for process improvement. His leadership at Meta has made a meaningful impact within the OpenChain project and beyond. I warmly welcome him to the Linux Foundation board."
Dave Marr, Vice President, Legal Counsel at Qualcomm Technologies
"Facebook is built on top of open source and has shown a strong commitment to investing back into the communities from which we all benefit. Micheal's legal background and technical knowledge make him an ideal member of the Linux Foundation board. His leadership is just another example of Facebook's commitment to open source and collective innovation."
Jim Zemlin, Executive Director, Linux Foundation
"Successful open source work requires an intersection of legal, business, technical, and community thinking and Michael brings all those skills in one very integrated way. And his perspectives from his experience shepherding multiple open source projects at scale and in production is of great value to the Linux Foundation board. I am excited to welcome him to the board and to work with him on advancing open source innovation."
Nithya Ruff – Chair, Linux Foundation Board of Directors, Head, Comcast Open Source Program Office
"Michael's role in growing some of the Linux Foundation's most valuable communities cannot be understated. He brings a level of technical depth, legal acumen, and industry credibility that has been instrumental in stitching together novel coalitions of companies, NGOs, and individuals into dynamic and sustainable communities. We're thrilled to have him on the board."
Chris Aniszczyk, CTO, CNCF
"Michael's talents, skills, and experience have been brought to bear at Facebook to transform the company's identity in the open source software community. His leadership, vision and understanding of the importance of collaboration and the development of consensus in the legal and technical communities of important projects have made Meta a key driver in open source."
Keith Bergelt, CEO, Open Invention Network
About The Linux Foundation
The Linux Foundation is the world's leading home for collaboration on open source software, hardware, standards, and data. Linux Foundation projects are critical to the world's infrastructure including Linux, Kubernetes, Node.js, ONAP, PyTorch, RISC-V, SPDX, OpenChain, and more. The Linux Foundation focuses on leveraging best practices and addressing the needs of contributors, users, and solution providers to create sustainable models for open collaboration. For more information, please visit us at linuxfoundation.org. The Linux Foundation has registered trademarks and uses trademarks. For a list of trademarks of The Linux Foundation, please see its trademark usage page: www.linuxfoundation.org/trademark-usage. Linux is a registered trademark of Linus Torvalds.