3 MIN READ
NextArch Foundation Completes its First Year with Over 68 Collaborators, Three Sandbox Projects, and its First Global Summit
The Linux Foundation | 13 December 2022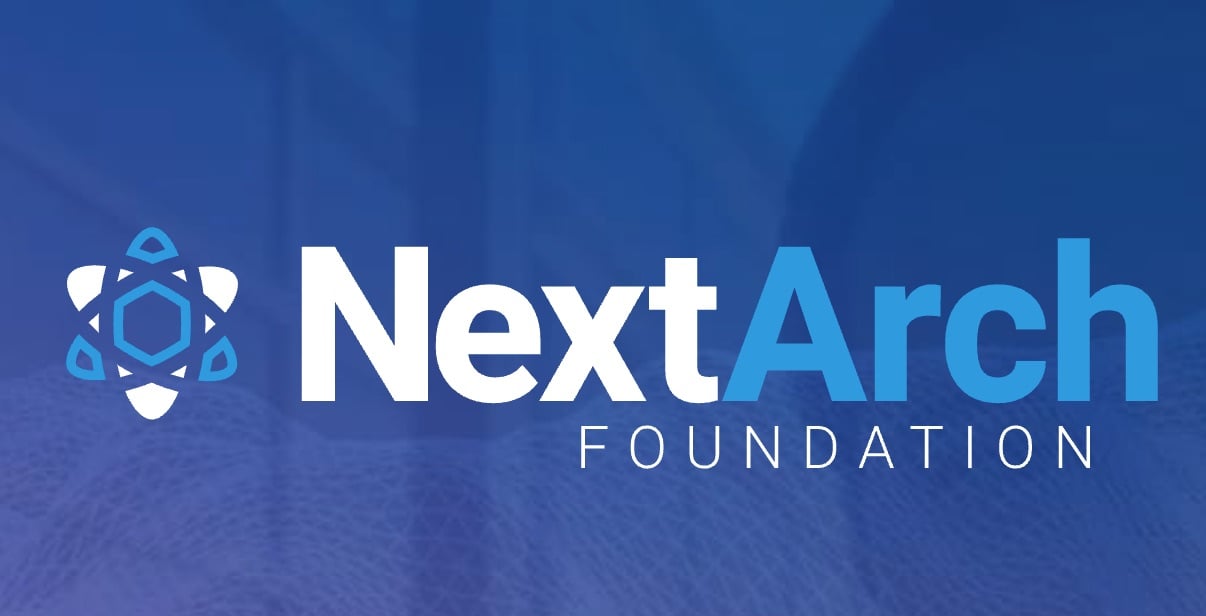 On November 2, 2021, Jim Zemlin, executive director of the Linux Foundation, officially announced at the Linux Foundation Member Summit held in California that the Linux Foundation launched the NextArch Foundation.
The NextArch Foundation aggregates multi-dimensional resources such as global IT companies and open source native enterprises by gathering upstream and downstream technical resources, such as Linux Foundation, CNCF Foundation, LF AI & Data, TARS Foundation, and others. The NextArch Foundation will meet enterprises' needs for new services and scenarios in the future, such as complex compatibility and high thresholds for component use.
Expanding collaboration and NextArch's open source ecosystem
After a year of development, the NextArch Foundation has increased from 40 to 68 collaborators. These businesses focus on cloud-native, big data, AI, open hardware, and more than ten other fields. At the same time, to guide the foundation's overall planning and development and advise on the characteristics and development stages of joining projects, NextArch Foundation also established a TOC in its organizational structure. Over the past year, TOC has onboarded a total of 33 members.
With the continuous expansion of collaborators and TOC members, NextArch Foundation also strengthens the exchange of information and experience through the biweekly Collaborator meetings and TOC meetings to accelerate the implementation of foundation processes and best practices. Since November, we have held more than 30 Collaborator and TOC meetings. Many solutions and user cases worthy of industry reference have been produced in this free communication atmosphere.
To expand on open source projects and solutions, the NextArch Foundation has also developed SIGs, covering ten different technical fields through an open and neutral governance model, such as cloud development, edge computing, microservices, load balancing, chaos engineering, and open hardware. In addition to setting and regularly reviewing SIG goals and phased growth, half of the SIGs have held more than one communication event after their establishment to promote discussions on technology and incubation projects.
Based on the development of TOC and SIGs, as well as the participation of more than twenty open source projects in cooperation or incubation, NextArch Foundation also released the first NextArch Landscape this year. It displays open source projects in different technical fields.
Hosting diverse open source projects providing evolution and innovation
NextArch Foundation provides a wide range of services for hosted projects, focusing on the evolution and innovation of open source project ecosystems, such as multi-cloud heterogeneous, cross-platform, and enterprise digital transformation. As part of the Foundation, donated projects are eligible to receive support in the form of project management, event management, marketing, and programs.
Currently, NextArch Foundation divides the hosting of open source projects into three stages: sandbox, incubation, and graduation. Each stage also has corresponding development goals and specific application conditions.
As of September this year, NextArch Foundation has successfully connected more than 20 projects, involving more than 10 technologies and industry fields, including Arm for Open Hardware, Yomo for Edge Computing, F-Stack for Network Programming, CloudbaseFramework, Nocalhost and WeDa for Development Tools, DCache, OpenMLDB, PandaDB, PiFlow, Tapdata iDaaS for Databases and Big Data, Space Capsule for Chaos Engineering, TARS, TSeer, Parasaus, Kong for microservices, SRS for Media and Entertainment, etc.
These projects will move towards incubation and graduation in the future with the improvement of their respective community governance and the expansion of the ecology.
Holding events for embracing open source
To expand the open source ecosystem, NextArch Foundation hosted the Global Cloud Native and Open Source Summit in Singapore and Beijing, China this year, where 50,000 developers worldwide participated in the summit online and virtually. At the summit, more than 50 open source experts and enterprise managers from the Asia Pacific, North America, and Europe shared their leading practices and thoughts on the latest technology trends.
NextArch Foundation is currently preparing to establish the MOC (Marketing and Outreach Committee) to enhance the technical influence of the foundation projects and cooperative enterprises in the global open source ecosystem. Next, MOC will complete the onboarding of members, link more open source enterprises and institutions, organize seminars and communication events focusing on developing next-generation technologies, and then empower the expansion and influence building of the NextArch Foundation.
In the future, for industries, enterprises, and open source projects facing the challenge of "next-generation architecture" and have technical governance needs, NextArch Foundation will assist them in accelerating technological iteration, improving the quality of open source code of open source projects. At the same time, building an open platform to promote the construction and development of open source communities enriches application scenarios and provides suitable commercialization paths for enterprises or industries.
About The Linux Foundation
The Linux Foundation is the world's leading home for collaboration on open source software, hardware, standards, and data. Linux Foundation projects are critical to the world's infrastructure including Linux, Kubernetes, Node.js, ONAP, PyTorch, RISC-V, SPDX, OpenChain, and more. The Linux Foundation focuses on leveraging best practices and addressing the needs of contributors, users, and solution providers to create sustainable models for open collaboration. For more information, please visit us at linuxfoundation.org. The Linux Foundation has registered trademarks and uses trademarks. For a list of trademarks of The Linux Foundation, please see its trademark usage page: www.linuxfoundation.org/trademark-usage. Linux is a registered trademark of Linus Torvalds.