2 MIN READ
Overture Maps Foundation Names Amy Rose as Technical Director
The Linux Foundation | 01 November 2023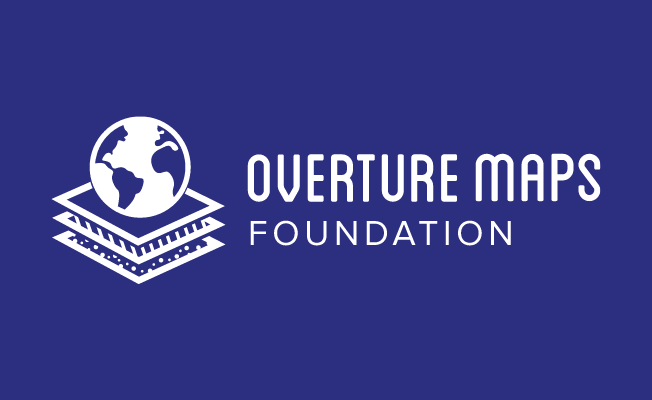 Rose brings decades of experience in geospatial science, tech to the new role
---
SAN FRANCISCO – NOVEMBER 1, 2023 – The Overture Maps Foundation (OMF), a collaborative effort to enable current and next-generation interoperable open map data, today announced Amy Rose as its first technical director.
The OMF aims to create reliable, easy-to-use and interoperable open map data as a shared asset that can strengthen mapping services worldwide. It has since grown to over fifteen organizations and has released its initial datasets.
"We welcome Amy to OMF to help us set and carry out the technical direction to become the global, collaborative home for building and maintaining high quality open map data," said Marc Prioleau, executive director, OMF. "Amy brings a lot of experience in building and transferring technology to industry and other organizations. She will be an invaluable team member in OMF's growth."
"OMF is putting resources behind something that is long overdue: interoperable map data that's essential to building the best possible map services," said Rose. "Giving the whole world access to the same, high quality, secure dataset—whether that data impacts climate change mitigation, mapping, insurance, agricultural production, etc.,— means a whole lot more people can use the data to innovate and create products and services that benefit us all. I look forward to collaborating with the entire OMF ecosystem as we create this foundation of open map data for others to build upon."
The OMF collaboration is based on the premise that map data needs to be a shared asset to support future applications. As the requirements for accuracy, recency, and attribution in maps have grown to meet user needs, the costs and complexities of collecting and maintaining global map data has grown beyond the capability of any single organization.
Overture now includes more than a dozen mapping, geospatial and technology companies, including Addresscloud, Cyient, ESRI, InfraMappa, Nomoko, Precisely, PTV Group, SafeGraph, Sanborn, and Sparkgeo. To join the OMF community or become a member, please visit: https://overturemaps.org/become-a-member/
About Overture Maps Foundation
Founded in 2022, Overture Maps Foundation is the world's leading home for collaboration on the development of reliable, easy-to-use, and interoperable open map data that will power current and next-generation map products. This interoperable map is the basis for extensibility, enabling companies to contribute their own data. Members combine resources to build map data that is complete, accurate, and refreshed as the physical world changes. Map data will be open and extensible by all under an open data license. For more information, please visit overturemaps.org.
###
Media Contact
Nora Anwar
Overture Maps Foundation
nanwar@linuxfoundation.org
About The Linux Foundation
The Linux Foundation is the world's leading home for collaboration on open source software, hardware, standards, and data. Linux Foundation projects are critical to the world's infrastructure including Linux, Kubernetes, Node.js, ONAP, PyTorch, RISC-V, SPDX, OpenChain, and more. The Linux Foundation focuses on leveraging best practices and addressing the needs of contributors, users, and solution providers to create sustainable models for open collaboration. For more information, please visit us at linuxfoundation.org. The Linux Foundation has registered trademarks and uses trademarks. For a list of trademarks of The Linux Foundation, please see its trademark usage page: www.linuxfoundation.org/trademark-usage. Linux is a registered trademark of Linus Torvalds.