Build Your Identity Solution Using Hyperledger Aries Workshop
Recorded November 10, 2022
This workshop is a four hour online course that introduces the core concepts and principles of decentralized identity. As you progress, you'll learn how to use the SelfServe and indyscan network tools, be introduced to the Indy Command Line Interface (Indy CLI) and install and run the Aries toolbox to create, issue, and verify a verifiable credential.
Topics include:
Decentralized identity concepts and principles

The verifiable credential data model

Decentralized identity ecosystem

Network tools indyscan and SelfServe

Intro to Indy CLI

What Hyperledger Aries is

Install and run Aries Toolbox

Create connections and issue a credential

How to verify credential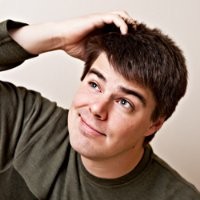 Sam Curren
Deputy CTO at Indicio
Speaker
Sam Curren, Deputy CTO at Indicio, is a Self-Sovereign Identity (SSI) Architect specializing in Aries and DIDComm and is also a maintainer of the Hyperledger Aries and Indy projects. During the workshop, Sam will be joined by other SSI experts from Indicio.