Green (Ambient) Mesh: Sustainable Software for a Better Future
Recorded December 5, 2023
View a Complimentary Live Webinar Sponsored by Solo.io
In the digital age, software systems play a pivotal role in almost every aspect of our lives. As our dependence on technology continues to grow, so does the environmental impact of software development and usage. This webinar aims to unravel the intricate relationship between software and sustainability, shedding light on how we can optimize code for a greener future. In particular, we will show how the new deployment mode for Istio Service Mesh, Ambient, can help achieve a better utilization of resources while keeping security and feature parity with the sidecar model; this will result in a quantifiable reduction in environmental impact of your software thru less waste and more efficient use of resources.
Sponsored by:

Speakers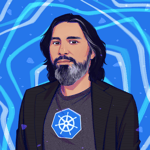 Alessandro Vozza, Developer Advocate, Solo.io
Community leader and CNCF ambassador, Alessandro has spent the last few years building cloud native infrastructures for Microsoft customers, animating the Dutch community, and training others to pass the CKx exams. He has passion for all things cloud native, he's been around open source for 25 years and recently moved to a new Developer Relations role at Solo.io, where he's on a mission to install a service mesh in every Kubernetes cluster. Twitter handle: @bongo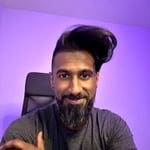 Marino Wijay, Platform Advocate, Solo.io
Marino is a Developer & Platform Advocate at Solo.io, EddieHub Ambassador, and KubeHuddle Organizer. He is passionate about technology and modern distributed systems that involve heavy networking. He will always fall back to the patterns of Networking and the ways of the OSI. Community building is his driving force; A modern Jedi Academy. Marino brings two decades of tech experience and knowledge to all conversations he has with the community to help grow and inspire them.