Webinar
Make Security a Welcome Crasher at Your DevOps Party
December 12, 2023 | 10:00 AM PST (UTC-8)
Register
Join Us for a Complimentary Live Webinar Sponsored by Harness
When it comes to securing development pipelines and modern applications, putting the 'Sec' in 'DevSecOps' is much easier said than done. Security often comes into the DevOps picture as a party-crasher that kills the developer experience. Many organizations take the simple approach of locking everything down, which creates massive friction across developer workflows in ways that risk production deadlines and upsets developers with toil. HOW security is applied– along with the selection of tools and technologies– makes a substantial difference for both application security posture and developer productivity.
In this webinar, you'll hear from DevOps and Security experts from Harness on how best to approach building a secure DevOps framework that works for software developers and achieves the critical objectives of protecting devops environments, finding and remediating vulnerabilities, securing the software supply chain, and ensuring overall software integrity for customers.
Register
Sponsored by:

Speakers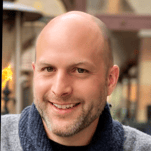 Eric Minick,
Director, DevOps Solutions PMM

, Harness

Eric Minick is an internationally recognized expert in software delivery with 20 years' experience with Continuous Delivery, DevOps, and Agile practices working as a developer, marketer and product manager. Eric is the author of "Application Release and Deployment for Dummies" and is cited or acknowledged in the books "Continuous Integration", "Agile Conversations" and "Team Topologies".

Today, Eric works on the Harness product management team to bring its solutions to market. Eric joined Harness from CodeLogic, where he was Head of Product.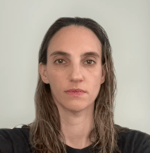 Nofar Bluestein, Director of Product Marketing, Harness
Nofar Bluestein brings a wealth of experience from her extensive career in CI/CD solutions, spanning multiple roles and facets of the tech landscape. Starting as a software engineer, she transitioned into presales, eventually ascending to a pivotal role as a Product Manager for CI at Harness. Now, as the Director of Product Marketing, Nofar continues to drive innovation, leveraging her deep domain knowledge and expertise to enhance the DevOps landscape.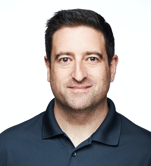 Sean Roth, Director of DevSecOps Solutions Marketing, Harness
Sean Roth is Director of DevSecOps Solutions Marketing at Harness. He is a veteran technology marketer with over 14 years of experience championing disruptive data center and cloud technologies including DevOps, cybersecurity, and cloud-native infrastructure. He holds a Master of Business Administration degree from Santa Clara University and a Bachelor of Computer Engineering degree from Concordia University in his hometown of Montreal, Canada.