Webinar On Demand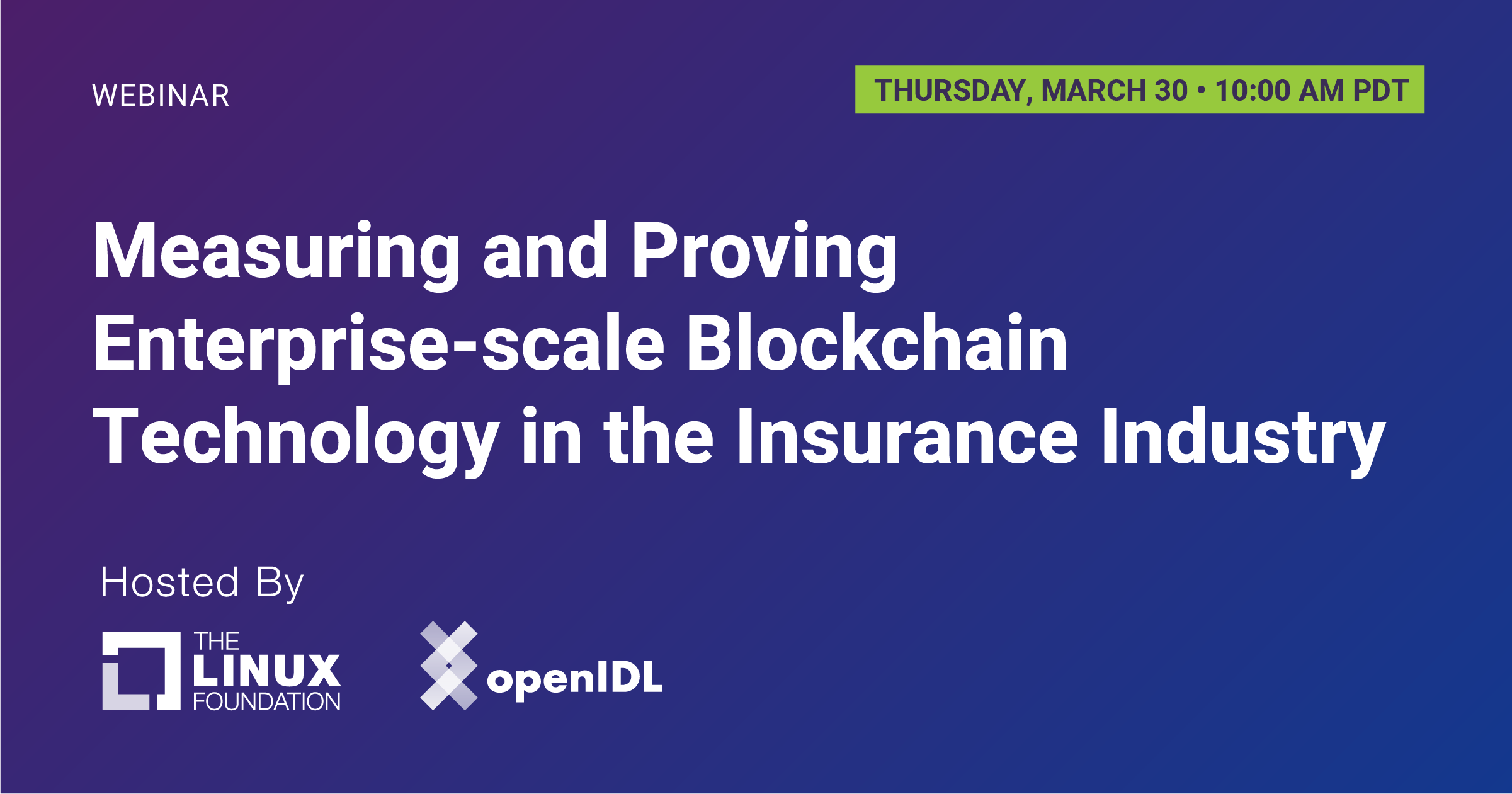 Measuring and Proving Enterprise-scale Blockchain Technology in the Insurance Industry
Recorded March 30, 2023
Enterprise-scale blockchain adoption and implementation can be daunting in the insurance industry; measuring/proving the enterprise value and business ROI even more so.

"Successful blockchain efforts don't begin with technology, they begin with community."
- Tram Vo, MOBI CEO & Founder

Misconceptions about blockchain technology are growing like wildfire within the insurance industry and not without good reason. Let's look at a few you may have heard before:

"Viable commercial blockchain applications are too costly and time-consuming to build" (not true).
"Data quality and credential verification are near impossible to standardize and trust" (not true).
"Current processes/technologies are working fine and there is no need to change" (not true).

Many carriers and affiliated organizations have conducted blockchain Proof of Concepts (PoCs) within their own organizational walls and found that putting a vehicle, device, or any other asset on a chain was relatively easy. However, commercial applications only scale when mutually trusted data about these assets are shared across a business network or value chain. Simply put, blockchains work best for transactions in large and complicated networks where the frictional cost of trust is high — which is unlikely to be the case within a single or small group of organizations, where simpler and cheaper means are available to establish trust, data provenance, and transaction integrity.

The result? Most blockchain PoCs, despite successfully demonstrating the technology, fail to evolve into consumer-facing and industry enterprise-level applications. The hard problem turns out not to be the technology itself, but the path to scale.

The goal of this webinar is to disambiguate insurance-specific blockchain technology and discuss, amongst key industry leaders, ongoing initiatives designed to finally prove the efficacy and value of enterprise-level blockchain in insurance.

Please join MOBI, openIDL, AAIS, and top industry carriers and OEMs on March 30 at 10:00 AM PDT/1:00 PM EDT to learn about and explore how viable blockchain technology is bringing true value to the industry.
Sponsored by:
Speakers
Lanaya Nelson, Ecosystem Manager, openIDL
Lanaya Nelson, openIDL ecosystem manager, comes to the Linux Foundation with a background and expertise in insurance & risk technology business development. She is passionate about the importance and potential of open source consortia and blockchain technology to solve industry-wide challenges, as well as the art of weaving the public/private partnerships needed to build this collective future sustainably and ethically. Lanaya has worked across the gamut – startups to Fortune 100 companies and has cultivated a thriving network of respected leaders across various industries and government affiliates. In the rare moments she's not bringing people together for potential collaboration, she enjoys reading, running, and spending time with her friends and pets in Southern Vermont.
Tram Vo, CEO & Co-founder, MOBI
Tram Vo is an interdisciplinary entrepreneur with an extensive background in the blockchain/DLT space. She is the CEO and Founder of MOBI; CEO and Founder of Citopia; as well as founder of DREAM, the Distributed Registry for Entertainment, Art, and Media. Prior to working in technology, Tram spent most of her career in academia and nonprofit sectors, where she consulted on heritage conservation and preservation projects for many global museums, universities, and NGOs such as UNESCO. She served the J. Paul Getty Trust in Los Angeles (Conservation Institute and Museum) for almost two decades; leading highly specialized projects in the Middle East, North Africa, Eastern Europe, Asia, and the US.
Joan Zerkovich, Senior Vice President of Operations, AAIS
Before coming to AAIS in 2012, Joan worked for several organizations in information technology positions, including more than eight years as CIO of ICAT Holdings LLC, a catastrophe insurance intermediary. Her work at ICAT earned Joan recognition in 2006 as one of the insurance industry's "Elite 8" technology professionals by Insurance & Technology magazine.
Prior to her years at ICAT, Joan spent more than 13 years in information technology positions with the University of California system. Her work there included projects that contributed to the initial public access to the Internet and to the digitalization of the university's library system.