Software Engineering and Functional Safety
Recorded June 7, 2022
View a complimentary webinar from kVA by UL
Software Engineering and the system quality that we derive from it is a baseline that is used throughout the automotive industry.
This course gives a brief background into what software engineering is, why it is important, and what we can use it for. Because of the inherent quality we derive from using software engineering to create software-based systems, it serves as an ideal baseline set of expectations for creating functionally safe systems.
This presentation will give a basic background on software engineering, provide some industry standard references, and, hopefully, will put you on a path towards creating safe and secure software of your own.
Software Engineering

How do you know when you're done?

Safety vs Quality

Safety Analysis
Download Slides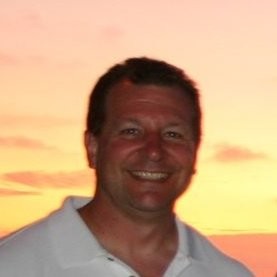 Peter Brink
Functional Safety Engineering Leader kVA by UL
Speaker
Pete Brink is a Functional Safety Engineering leader at kVA by UL and is based in Portland, Oregon. kVA is an automotive functional safety consulting company that was acquired by Underwriter Laboratories in 2019.
Pete started his career in 1987 working on Jet Engine control systems and then did embedded systems development for the next 8 years working on print servers, cable scanners, in-circuit emulators, and satellite modems. Pete did a long stint at Intel where he worked on a variety of different PC-based technologies (multimedia, storage, USB) and culminated his Intel career by leading Intel's ADAS demo at the 2015 CES. Pete then moved to PolySync where he was a Principal Engineer/Director of Engineering focused on creating a software infrastructure to enable autonomous driving and then worked on industrial lasers at nLIGHT where he was a Senior Software Engineering Manager.
In addition to his engineering experience, Pete led an all-volunteer effort to establish a software engineering curriculum at Intel and then became active in the IEEE-Computer Society's Software Engineering Body of Knowledge (SWEBOK) and Software Engineering Competency Model (SWECOM) and, in addition, became a Program Evaluator (PEV) in Software Engineering (BSSE) for the Accreditation Board for Engineering and Technology (ABET.) Pete has now visited three universities and evaluated their software engineering programs for accreditation.