Stopping Patent Trolls: Why Open Source Urgently Needs Your Help, Now!
Recorded June 7, 2023
View a Complimentary Live Webinar from The Linux Foundation, Unified Patents, and

Electronic Frontier Foundation
Join leaders from Unified Patents, Electronic Frontier Foundation, and the Linux Foundation for a webinar discussing the urgent need for action across open source communities to stop patent trolls. While we have seen targeting of open source communities by patent trolls numerous times, the government is considering changes to rules that will only serve to embolden patent trolls further, raise litigation budgets, and increase wasteful litigation. We need a widespread response to ensure these changes do not materialize. Join us to learn more about the issue at hand and how you can lend your voice to stand up for free software patent defense.
Presented by:

Speakers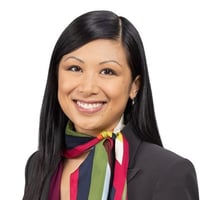 Joanna Lee, VP of Strategic Programs & Legal, Linux Foundation
As the Vice President of Strategic Programs & Legal at the Linux Foundation and CNCF, Joanna Lee leads policy initiatives, legal programs, and strategic programs that support the health and evolution of open source ecosystems. In addition, Joanna develops and oversees programs related to culture, governance, risk management, and code of conduct incident response for both the Linux Foundation and its affiliated project communities.
Before joining the Linux Foundation, Joanna acted as a legal and strategic advisor to open source software foundations, standard-setting organizations, and technology start-ups, as well as investors. Joanna holds a J.D. from Cornell Law School and a B.S. in Economics and Policy & Management from Carnegie Mellon University.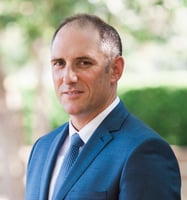 Joe Mullin, Senior Policy Analyst, Electronic Frontier Foundation
Joe Mullin is a policy analyst at EFF, where he works on patents, encryption, platform liability, and free expression online. Before joining EFF, Joe worked as a reporter covering legal affairs for the technology website Ars Technica, and American Lawyer's magazine group. Earlier in his journalism career, Joe wrote for The Associated Press and The Seattle Times. He has a bachelors degree in history and a masters in journalism, both from the University of California at Berkeley. Outside of his work at EFF, Joe enjoys trail running and cycling.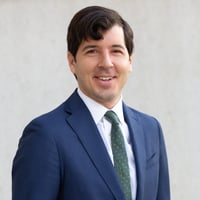 Jonathan Stroud, General Counsel, Unified Patents
Jonathan Stroud is General Counsel at Unified Patents, LLC, where he manages a growing team of talented, diverse attorneys and oversees a docket of administrative challenges, appeals, licensing, pooling, and district court work in addition to trademark, copyright, administrative, amicus, policy, marketing, and corporate matters. Prior to Unified, he was a litigator with Finnegan, Henderson, Farabow, Garrett & Dunner LLP, and prior to that, he was a patent examiner at the USPTO. He earned his J.D. with honors from the American University Washington College of Law; his B.S. in Biomedical Engineering from Tulane University; and his M.A. in Print Journalism from the University of Southern California. He enjoys teaching, writing, and speaking on patent and administrative law.