7 MIN READ
An interview with Marc Prioleau, Executive Director of Overture Maps Foundation
The Linux Foundation | 16 May 2023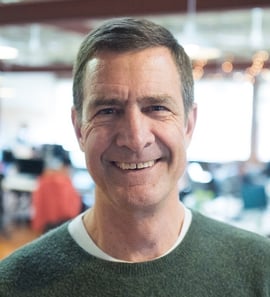 Marc Prioleau, a seasoned business development executive with over two decades of experience in the mapping and location industry, is the new Executive Director of the recently launched Overture Maps Foundation (OMF). The OMF is an initiative launched by the Linux Foundation, focusing on creating high-quality, interoperable open map data for organizations that use the data to develop mapping and location services.
Prioleau's extensive experience in the industry includes his most recent role as Head of Business Development for Mapping at Meta. There he led Meta's involvement in founding OMF along with Microsoft, Amazon, and TomTom. Before Meta, Prioleau was the Head of Location Partnerships at Uber as well as VP of corporate and business development at Mapbox. Prioleau's passion for open map data has led him to promote its use across the mapping industry. He has been a contributor to the OpenStreetMap project since 2006.
In an interview with Marc, we discussed his experience in the industry and the Linux Foundation's vision for the Overture Maps Foundation, including their short, intermediate, and long-term goals.
Could you share some details about your experience in the mapping and location industry? Also, what motivated you to become an advocate for open map data?
I have been in the mapping/location industry since 1995, when I began work at Trimble, one of the pioneering GPS companies. I worked in the GPS industry until 2004 before moving to mapping, first with deCarta and later with Mapbox, Uber, and Meta. In the middle of that, I worked for myself for six years, helping companies develop map-related strategies and providing M&A advisory services. In all that work, the constant theme is that mapping is hard, primarily because it is hard to build and maintain the underlying map data. Map data is a digital representation of the physical world. It is a vast data and needs to be updated as the world changes. Overture's goal of building high-quality open map data is a recognition that map data is best built by a community and maintained as a shared asset.
Please tell us more about Overture's inception and how you got involved.
Overture was an evolutionary step between companies collaborating to build open map data, primarily in the OpenStreetMap project. OSM focuses on a worldwide community of mappers that can map the world locally or remotely using editing tools. As companies started using the data, they began to work to build the OSM data. That led to collaborations around building quality checks and protection against vandalism—everyone who uses map data benefits from those processes. Overture became the next logical step. We were committed to building open map data but also realized that that data needed to meet the market requirements demanding more features, precision, and faster update rates. As we considered the challenges of building that, it became clear that they require more than bilateral collaborations between companies. We needed to build a bigger community to bring together technology, engineering skills, and data.
What are some specific objectives the Overture Maps Foundation (OMF) aims to achieve to make map data a common asset that enhances worldwide mapping services?
Overture's target market is the organizations that use that map data to build mapping and location services. The open data that Overture supplies needs to be built to the standards required by the users of those services. Those goals imply four core parts of Overture's approach:
Use the best open data sources available. This can come from crowdsourced data, open government data, or data created by applying AI/Ml techniques to imagery and sensor data.
Rigorous quality control and validation.
Output the data in a structured schema that makes it easy to use.
Develop a stable reference model so that other geospatial data can be added to it. By providing an open, shared basemap, many kinds of geospatially-tagged data can be layered on top to provide a broad array of information and services.
With the rise of augmented reality applications, how do you envision map data evolving to support these new use cases?
AR applications will drive an evolution in map use cases and, therefore, in the map data required. The map will fundamentally change as digital assets (like AR effects) are superimposed on the physical world (like a building). Here are three changes we will see:
First, the map will become much more three-dimensional. The classic 2D road map will need to show 3D building shapes. The accuracy of those shapes will need to be high to support good digital-to-physical registration.
Second, an AR "map" will be immersive. Users don't look at it on their phones… they are literally in the map. The map data is displayed on the physical world around you.
Third, it must be interoperable. Users will interact with each other and the map elements within that AR map without regard to which AR device they use. Open data will be critical to establishing a shared framework for those experiences.
How will the common data schema of OMF facilitate the use of maps, and what is the timeline for its development?
Organizations which are providing map services need to be able to ingest map data that has a coherent, documented structure. This allows them to treat the data uniformly as they develop software to render maps, find places, and route to those places. The schema gives that coherent framework.
Additionally, there are many other types of data that people will want to add to the map to present a richer service. This could be real-time traffic data overlaid on roads, social reviews and ratings applied to restaurants, or flood risk data applied to neighborhoods. That data is not part of the base map but needs to be layered on the map and registered to the elements of the map. Overture is developing a Global Entity Reference System with an open index of map elements to make that possible. That expands the map's utility by allowing it to support many other data types, whether those are open data or not.
What challenges do you anticipate in achieving the OMF's objective of making current and next-generation interoperable open map products, and what is your plan to address them?
Developing models for building new map data will take creativity and the right combination of partners. We expect to make some initial progress by ingesting and conflating primary map data…that is, data that can go directly onto the map, such as addresses, street centerlines, or place names. To move beyond that, we need to build partnerships to derive map data from secondary sources. For example, we can use street-level imagery (which will not go directly into the map database) with computer vision processes to extract map data like lane markings, stop signs, or crosswalks (that will go into the map). Similarly, we will combine inputs from crowdsourcing, business listings, web crawling, and business transactions to build a comprehensive, up-to-date data set of places.
Those "secondary" data sources will require creativity and imagination to build but are also virtually limitless. We have had a good start on several models and hope to expand on that.
How has the response to the pre-release dataset the OMF made available for community feedback?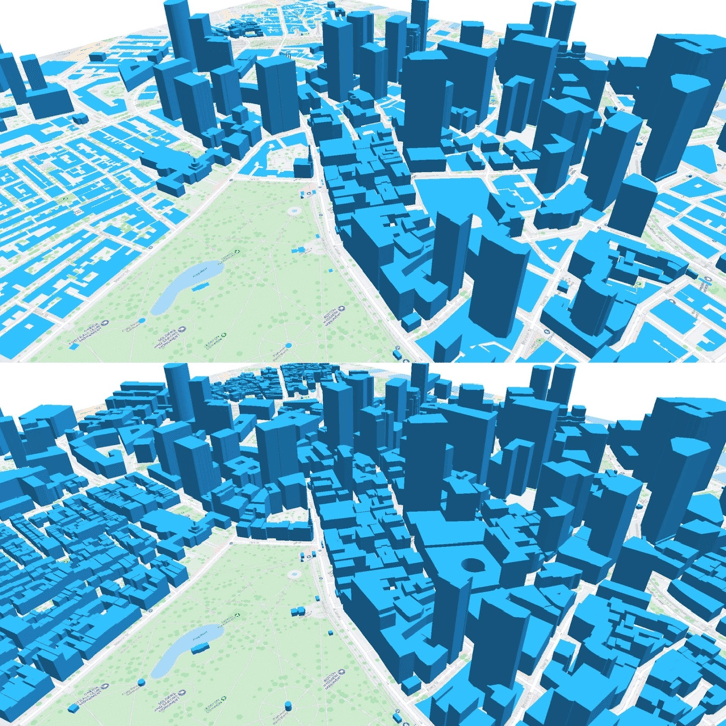 3D building data generated through the Overture collaboration adds richness and detail to the map (Image: Overture Maps Foundation)
We released an alpha version of data in April to show some of the directions we will take with Overture. There was a high level of interest from the open mapping community. The most interesting part of the release was a new 3D building dataset derived from aerial lidar produced by the US Geological Survey 3D Elevation Program (3DEP). The work involved collaboration between the USGS, the OpenStreetMap community, and engineers from Microsoft, Esri, and Meta. Each brought a piece of the solution, which would not have been possible without the combined effort. That is an example of the types of collaboration Overture hopes to foster.
Apart from the four inaugural members (Amazon Web Services, Meta, Microsoft, and TomTom), which other companies are you hoping will join the initiative to create high-quality, interoperable open map data?
Since we announced Overture, we have added several new companies and currently have about 15 members. Overture is open to any organization that wants to help build a market-grade open map product. The organization's strength ultimately will be in bringing together a diverse set of companies with different contributions. Among the companies that have joined are companies in the transportation sector, local search and information, in government geospatial services, aerial imaging, and several others. As we move forward, we see a lot of potential contributions from ride-sharing and delivery companies, automobile OEMs, handset manufacturers, and many others.
How will the OMF navigate the balancing act between promoting collaboration and shared resources while also considering the competitive interests of its member companies?
By collaborating to build open map data, Overture will expand the opportunities for competitive differentiation for many companies. The lack of really good open map data is a factor that restricts competition because that key element is owned and controlled by a limited number of companies. By building a map database that is both market-grade quality and open, many more companies will be able to build and deploy unique location-enabled services. They won't compete on owning the map data but rather on the quality and innovation of their services.
Lastly, what advice would you give to individuals and organizations who want to contribute to the OMF and support the development of open map data?
This is a great time to join Overture if you want to influence the direction and priorities of the organization. Overture is less than six months old. It is still gelling as a community, and much of the framework supporting Overture going into the future is being set now. That means that the people joining now will greatly influence that direction. It also means that things can be a bit messy as we develop norms and models of working together. But I find that the people who like to get in early and have influence take that messiness as a cost of doing business.