7 MIN READ
Academy Software Foundation: Digital Transformation of the Entertainment Industry is Driven by Open Technology and a Visionary, Inclusive Community
Jason Perlow | 15 March 2022
In a new case study released by Linux Foundation Research, in collaboration with the Academy Software Foundation, entitled Open Source in Entertainment: How the Academy Software Foundation Creates Shared Value, we learn a compelling story of how open technology and the people who create visual effects (VFX) for motion pictures transformed a highly competitive industry.

The Academy Software Foundation (ASWF) was formed as an entertainment industry collaboration with the Academy of Motion Picture Arts & Sciences, the organization behind the Academy Awards (aka the Oscars). ASWF has been steadily releasing software projects contributed since its inception in 2018. Four projects are fully adopted, and six are in incubation.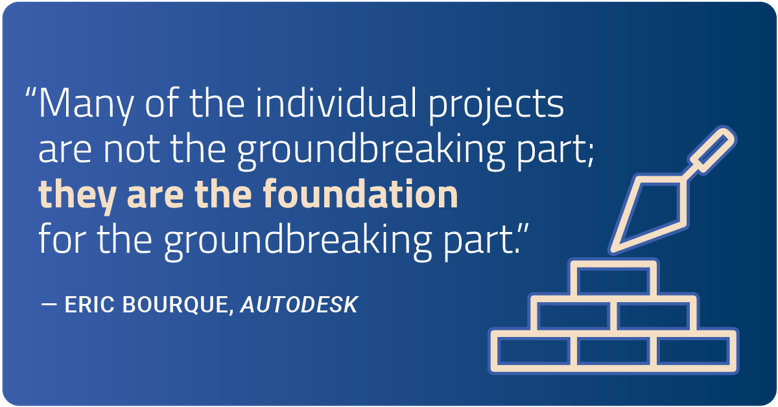 Adopted Projects
Incubating Projects
The entertainment industry now has a home, process, and governance structure to manage open source projects essential to movie, television, and gaming production. Any new project can be proposed, and projects are managed according to a project lifecycle policy that provides various requirements and project benefits. Many ASWF projects have been foundational to creating visual effects and major motion pictures in their entirety. These elements continue to thrill audiences around the world.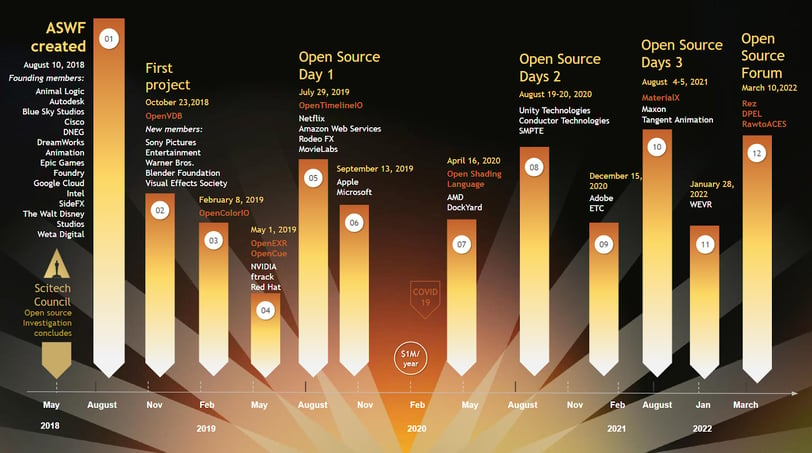 In addition to hosting technologies for the entertainment industry, the ASWF provides a neutral forum to coordinate open source project efforts, a common build and test infrastructure, open governance, more consistent open source licensing, and a clear path to participation for individuals and organizations wanting to advance the open source ecosystem for the motion picture industry.
In doing so, the ASWF has brought together leading studios such as DreamWorks Animation, Sony Pictures Imageworks, Walt Disney Studios (including Pixar, LucasFilm, Industrial Light & Magic, Blue Sky Studios), Warner Bros., DNEG, Netflix, and technology vendors that support the film and gaming industries.
Open Source collaboration in the entertainment industry was not always such a pretty picture
Circa 2014, the motion picture industry faced fragmented software infrastructure issues, with proprietary solutions not based on open source software or running on open source operating systems. These platforms were also not providing the innovation needed to create the landmark films and television programs we enjoy today. So it necessitated that each VFX and film studio build their own tools.
The studios had a core desire to move from their closed systems to more open ones like Linux. However, the motion picture industry's challenges were not about accepting open source software but about getting the industry ecosystem to participate and collaborate in open environments.
As we learn in the case study, at visual effects studios such as SONY Pictures and ILM, there were no common build systems outside any company's networks, so it became increasingly difficult to figure out the proper instructions to build the open source software that any industry contributor had released.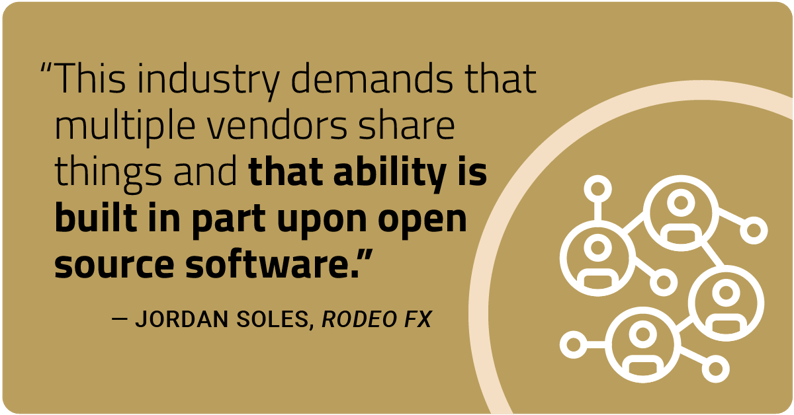 It was challenging to align dependencies and versions, leading to "versionitis" as projects required different versions of dependencies. Additionally, when maintainers left a company that "owned the project," the codebase languished – such was the case with SONY DreamWorks' OpenColorIO and ILM's OpenEXR software, as detailed in the report.
As a result, studios were reluctant to take dependence on other companies' projects and even more unwilling to contribute their intellectual property back to another company's project. Add in a layer of one-sided contribution agreements, modifications to standard open source licenses, and other legal impediments. It was clear the status quo could not scale to meet the industry's growing needs.
The entertainment industry's open source ecosystem depends on its people
As detailed in the report, the Academy and Linux Foundation spent nearly two years working with industry stakeholders to build a better, collaborative solution, resulting in the ASWF and its associated projects. None of the success that ASWF now enjoys would have been possible without the engineers, the software developers, and the filmmakers that support the underlying ecosystem. And participating in this ecosystem has tangible benefits for the contributors.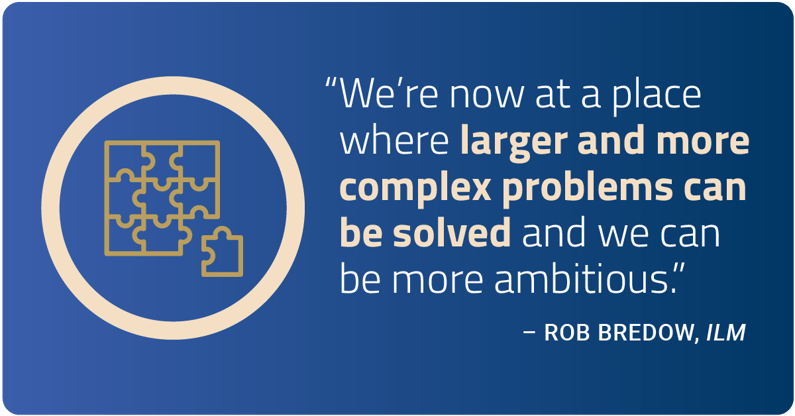 ASWF has also become a focal point for driving new interest in software development in the motion picture industry and recognizing the contributions of its community members thanks to the "Behind the Screens" interview series featuring over two dozen software developers in the industry, along with the launch of a Diversity and Inclusion working group to raise the profile of underrepresented people in these roles.
While the ASWF has made great strides since its inception in 2018, it is still a young organization but has found its place in the industry. Diversity and Inclusion initiatives are leading the way towards educating the entertainment industry to help them attract more diversity within its ranks. New efforts underway, such as DPEL (formerly Open Asset Repository), will provide sample content to breed and help new aspiring content creators learn the trade.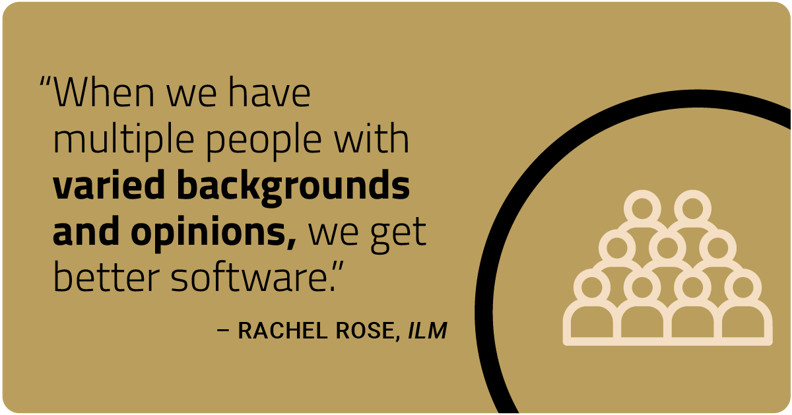 Why is this research so valuable? We've seen related examples in telecommunications, energy, automotive, and public health, where many of these projects started as individual efforts looking for a neutral home at the Linux Foundation. Over time, these communities of competitive contributors found it beneficial to collaborate.
Although the entertainment industry has unique requirements for its vertical applications, the story behind the creation of the ASWF can serve as a "roadmap" for leaders in other industries to get a win-win by shared investment and collaboration in open technologies. Open source in entertainment is another example of open source value creation. Read the full report HERE.