3 MIN READ
Announcing The Linux Kernel Mentorship project on CommunityBridge, a new Linux Foundation platform
Shuah Khan | 12 March 2019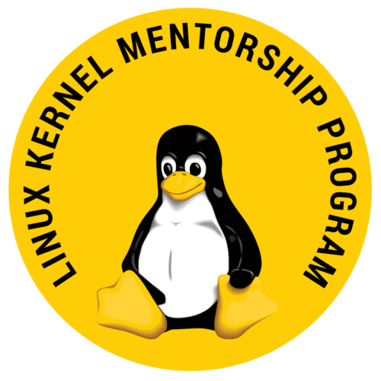 When Jim Zemlin asked me to come to the Linux Foundation as a Linux Fellow to work on mentoring programs and initiatives to make Linux secure I didn't have to think twice. I am very excited to be working at the Linux Foundation alongside talented and dedicated individuals on initiatives near and dear to my heart. It is a unique and special opportunity to share my knowledge and passion by helping aspiring developers discover the joy of being a part of the largest open source project in the world.
Contributing to the Linux kernel and working in open source is my passion. It is an honor to be a contributor to the software that influences and touches everybody in the world whether they know it or not. Being a part of something that has changed the way we communicate, conduct business, learn, and interact with each other is something that myself and thousands of developers worldwide share with pride as part of the Linux community.
My journey as a Linux Kernel contributor started as a fun experiment to help take Android code and make it part of the core Linux project. I loved the experience of being part of the community and started looking for more opportunities to engage with it. When Greg Kroah-Hartman was looking for volunteers to help him with the stable release maintenance activities, I signed up.
As I continued to work in the kernel community, Greg asked me to help take on the task of improving Linux kernel quality by maintaining the Linux Kselftest subsystem. This has given me the opportunity to work with developers and maintainers with vast experience in various parts of the kernel. It keeps me on my toes and gives me a tremendous opportunity to learn and to help strengthen Linux kernel quality and validation efforts. In addition, I assist stable release maintainers, maintain USB over IP, cpupower tool, contribute to Linux media subsystem, and I have served on the kernel technical advisory board.
Like so many people in open source, I believe in sharing my knowledge and expertise. Mentoring developers is an important aspect of being a maintainer and a good citizen of open source. It is vital for any community to spend time and energy to bring in new talent and grow the next generation of leaders for its continued success.
I found the Linux kernel community to be a very welcoming place to people of diverse backgrounds such as myself. I have had great mentors who took time to help me find my place in the community and make it my home. I am looking forward to sharing my experiences with the community to help newcomers overcome their apprehensions, if any, and help them find a place and feel at home in this community.
Since joining the Linux Foundation, I have been working to build out a new mentoring initiative. Today I am excited to announce our new Linux Kernel Mentorship Program on CommunityBridge, a platform that will bring opportunities for new developers to join and learn from our community and improve it at the same time.
CommunityBridge is a place where kernel mentors can sign up to share their expertise and pair them with anyone who has the basic skills to apply to work and learn from our community as selected mentees. CommunityBridge will give individuals the opportunity to get paid $5500 plus a $500 travel stipend for a 12-week program to learn from us and solve problems such as finding and fixing bugs that will make the kernel more stable and secure. At the end of the program, mentees will also be paired with CommunityBridge employers for opportunities to interview with some of the top names in tech.
What's more, in order to improve diversity in our community, the Linux Foundation will provide full financial sponsorship for the first 5 mentees from diverse backgrounds in the upcoming summer session starting this April. Even more, the Linux Foundation will match dollar for dollar for donations to support the first 100 diverse mentees across all projects hosted on the CommunityBridge platform.
In short, we can improve kernel code, bring new people into our community, and find job opportunities for aspiring developers from diverse backgrounds; all at the same time on CommunityBridge.
I would like to invite mentees to start your open source journey with experts as guides and mentors by applying for the program on CommunityBridge today. I urge community partners to donate to the Linux Kernel Mentorship project early to secure the LF matching grants for the Linux Kernel project.
Please join me in this exciting endeavor to make the Linux Kernel strong, diverse, and secure. And for important open source projects beyond the kernel, I encourage you to take advantage of CommunityBridge to improve your communities as well.