35 MIN READ
Linux Foundation Newsletter: April 2023
The Linux Foundation | 27 April 2023
In this edition, catch up on big news stemming from KubeCon CloudNativeCon Europe, including the EU Cyber Resiliency Act, the launch of the TLA+ Foundation, a new World of Open Source survey, and recently published reports from LF Research on the business value of the OSPO and best practices on managing open source projects on GitHub.
Contents
Hit one out of the park by saving up to 30% on Training and Certification! Use code HOMERUN30 through April 30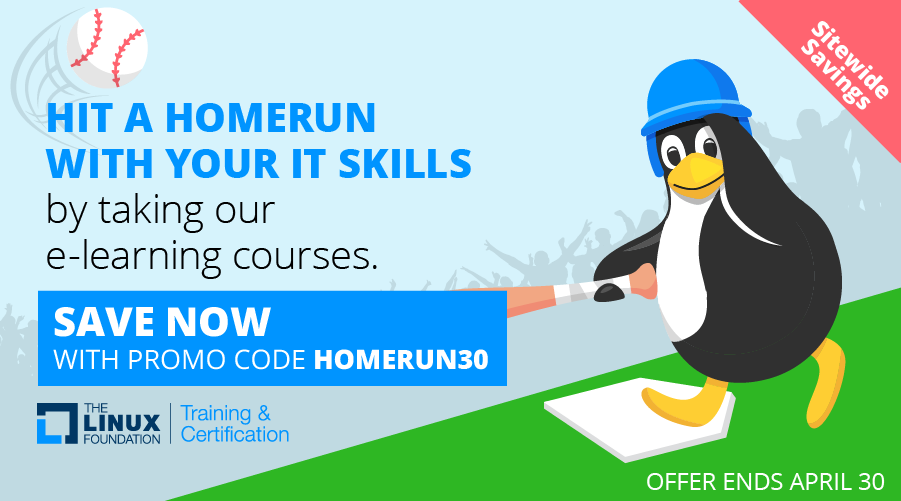 Interested in reading our Training newsletter? Click here to subscribe.
LF Europe GM Gabriele Columbro on the EU Cyber Resilience Act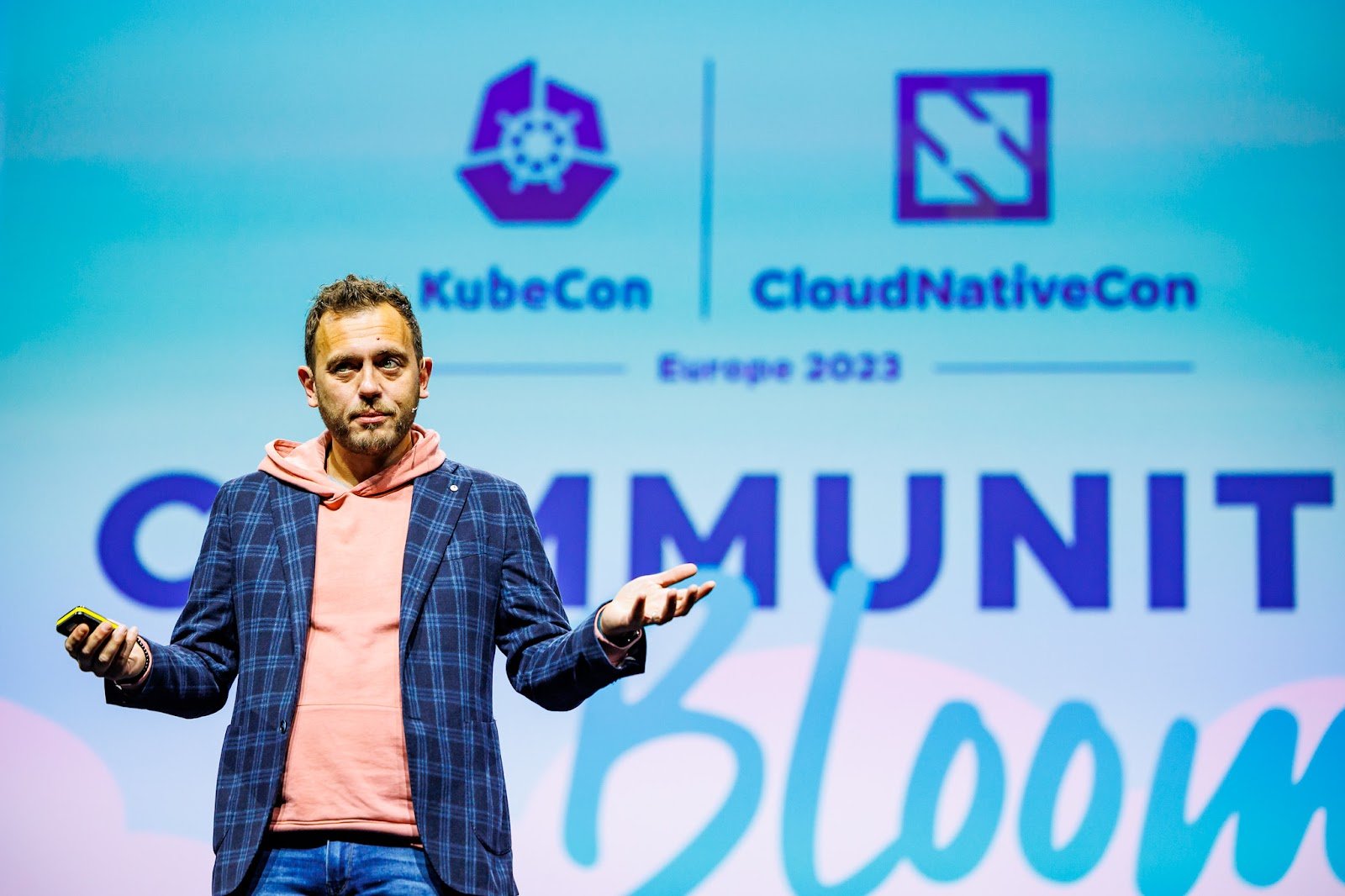 LF Europe GM Gabriele Columbro at KubeCon CloudNativeCon Europe 2023
The European Union's Cyber Resilience Act (CRA) is currently being debated in the European Parliament and Council. The Act aims to improve cybersecurity and the security of the software supply chain in the European Union, but there are concerns that the current draft may unfairly assign liability to open source developers and non-profit foundations that host open source software.
Gabriele Columbro, LF Europe General Manager, recently gave a keynote address at KubeCon CloudNativeCon Europe 2023, calling for the open source community to take action to help amend the CRA to better safeguard their interests.
In his keynote, Gabriele explained the risks associated with the CRA in its current form, stating that it could "fragment open source – and load risk onto devs." Gabriele's concerns about the CRA in its current form were also reported by DevClass, highlighting the risks associated with the legislation.
Linux Foundation Europe has also taken several actions to support this effort, including working under the auspices of Open Forum Europe to propose concrete amendments, educating participants about the legislation, co-signing an open letter with other open source foundations, hosting a panel discussion at KubeCon and CloudNativeCon Europe, and is working to create venues for ongoing cross-foundation policy collaboration.
The voice of the open source community should be heard: you can get actively involved by contacting Linux Foundation Europe or joining the LF Europe Discord Server. The Linux Foundation is committed to working with policymakers to ensure that any cybersecurity and software supply chain security legislation strikes an appropriate balance between security objectives and the health of the open source community.
Announcing the TLA+ Foundation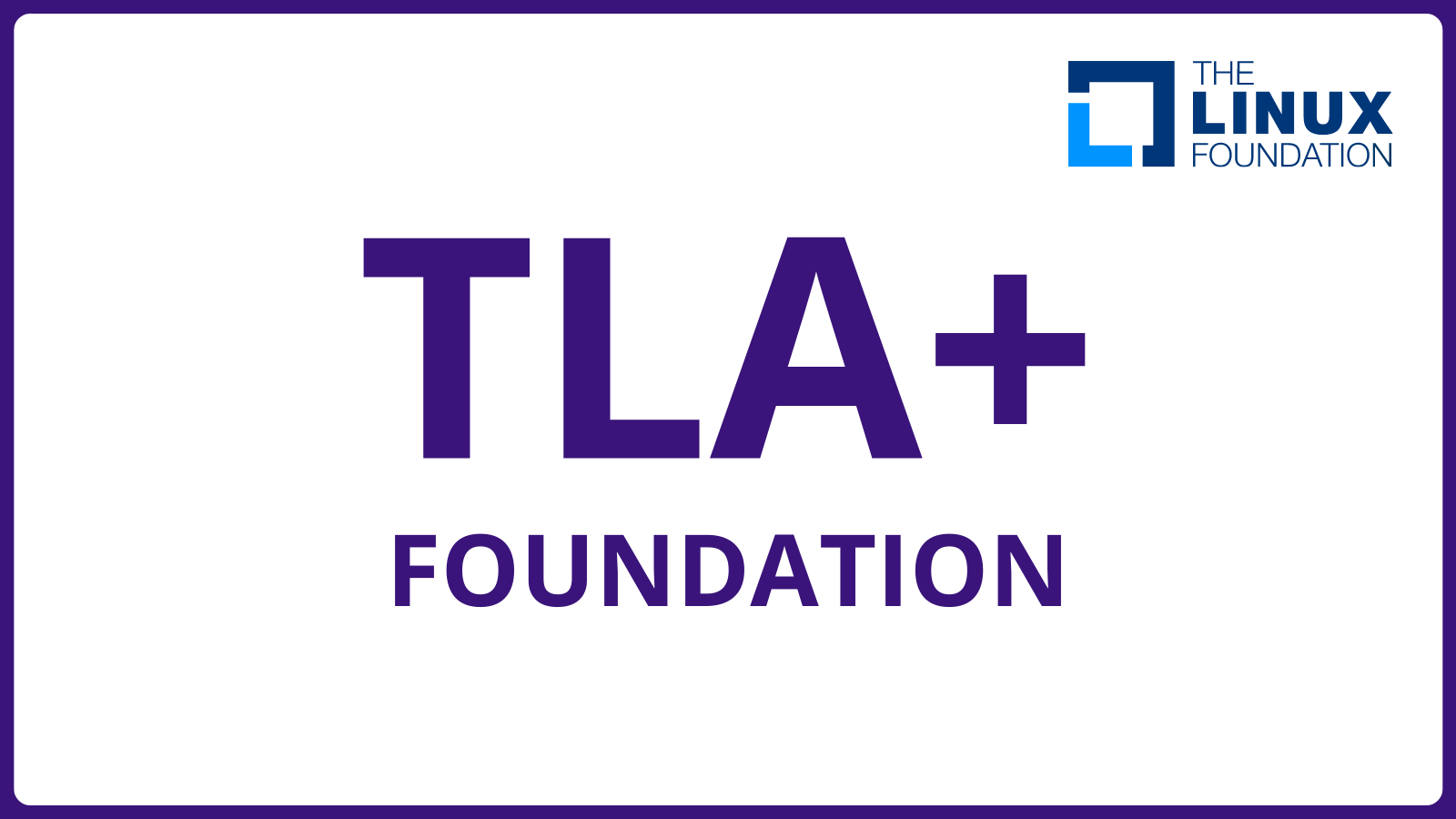 The Linux Foundation has launched the TLA+ Foundation, which aims to promote adopting and developing the TLA+ programming language and its community of practitioners. TLA+ is a high-level language for modeling programs and systems, especially concurrent and distributed ones, and it helps detect design flaws early in the development process.
Inaugural members of the TLA+ Foundation include Amazon Web Services (AWS), Oracle, and Microsoft. The foundation will promote adoption, provide education and training resources, fund research, develop tools, and build a community of TLA+ practitioners. It will also serve as the language committee, ensuring the continuous improvement and evolution of the TLA+ language. For more information, view the TLA+ Foundation website.
The launch has been well received in the media. Here's a roundup of the TLA+ coverage:
Participate in the World of Open Source Global Spotlight 2023 Survey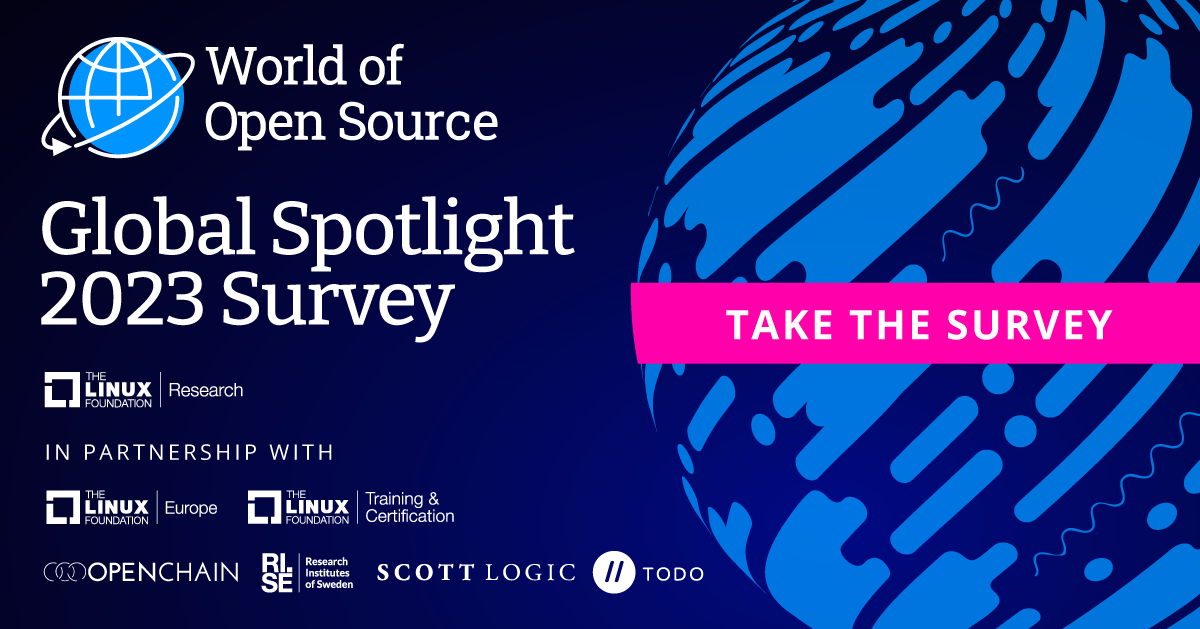 Take the Linux Foundation's World of Open Source: Global Spotlight 2023 Survey and share your perspective on the state of open source worldwide. The survey will explore regional open source trends and investigate using and adopting open source technologies and best practices. The survey takes only 10-15 minutes to complete, and upon completion, you'll receive a 25% discount on any Linux Foundation e-learning training course or certification exam.
New Research on the Business Value of the OSPO, Managing Open Source Projects on GitHub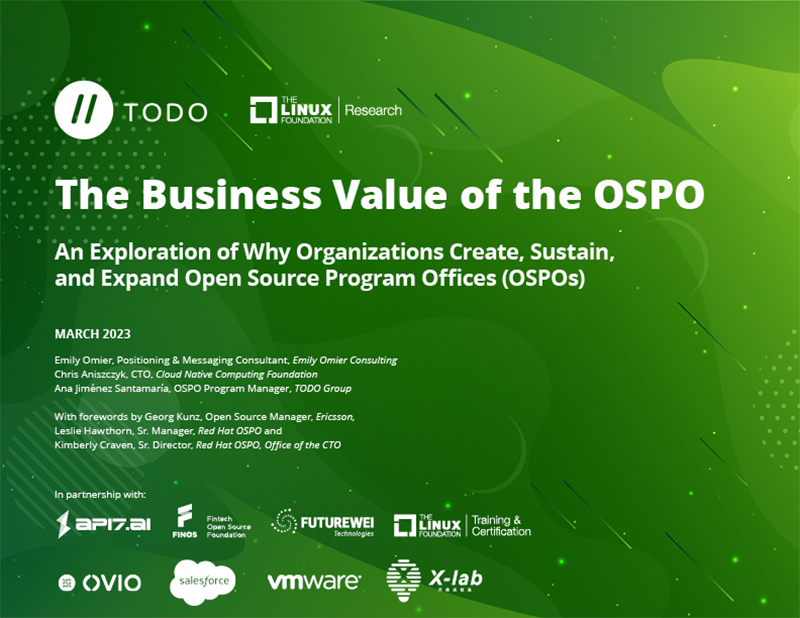 The Business Value of the OSPO, a new report by the TODO Group and industry experts explores the value of Open Source Program Offices (OSPOs) from a business perspective. The report includes insights from OSPO leaders around the world on what makes an OSPO valuable, how to measure that value, and how to navigate challenges. Whether starting an OSPO or working with an established program, readers will gain tools to communicate and measure the value of OSPOs. Read the report here.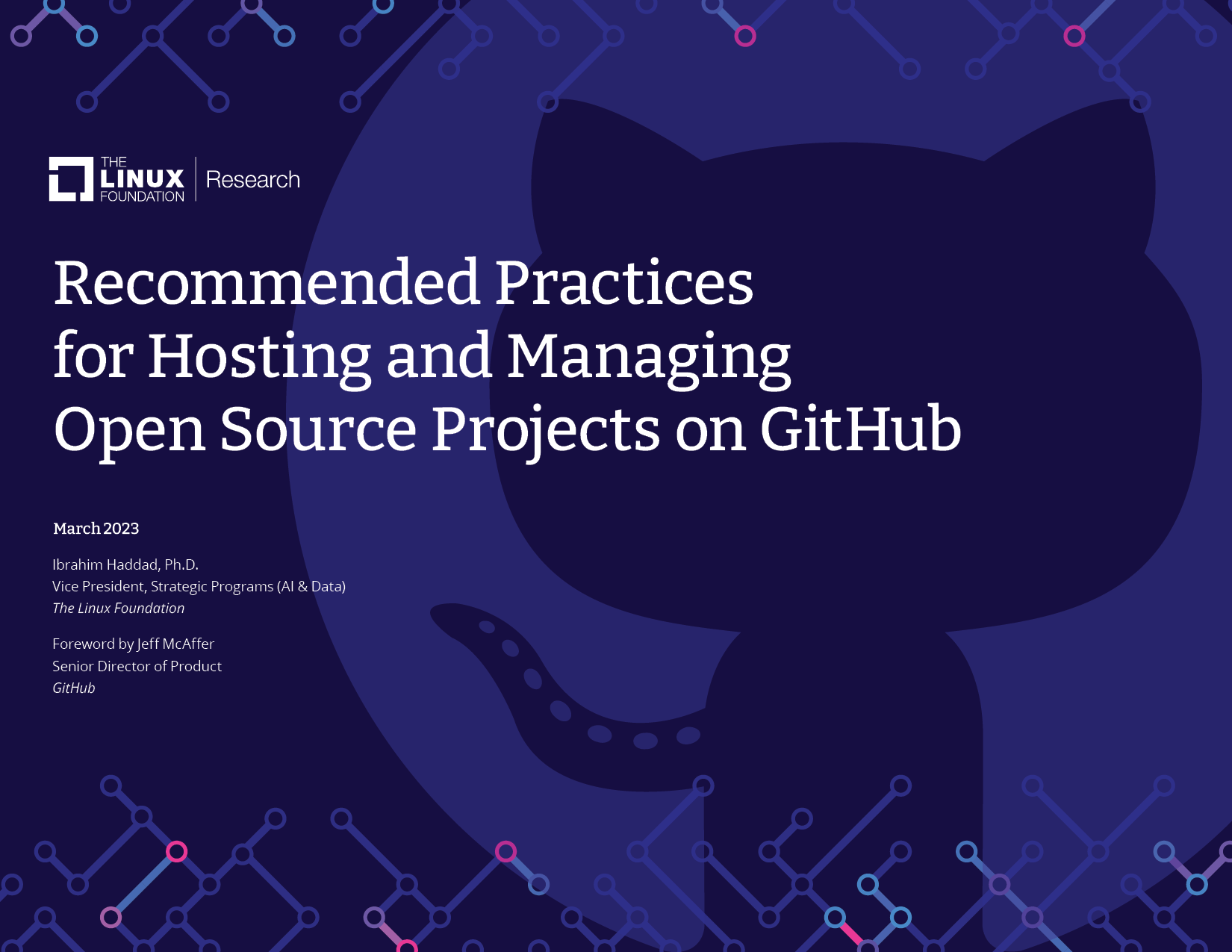 The Linux Foundation has just released a report highlighting Recommended Practices for Hosting and Managing Open Source projects on GitHub. Written by Ibrahim Haddad, Ph.D., LF VP of Strategic Programs (AI and Data) and featuring a foreword by Jeff McAffer, Senior Director of Product at GitHub, the report offers recommendations for enhancing the engagement, organization, and understandability of projects, covering everything from documentation to embedding open source principles. The aim is to help developers make the most of the platform's tools and opportunities. Read the report here.
LFX Mentorship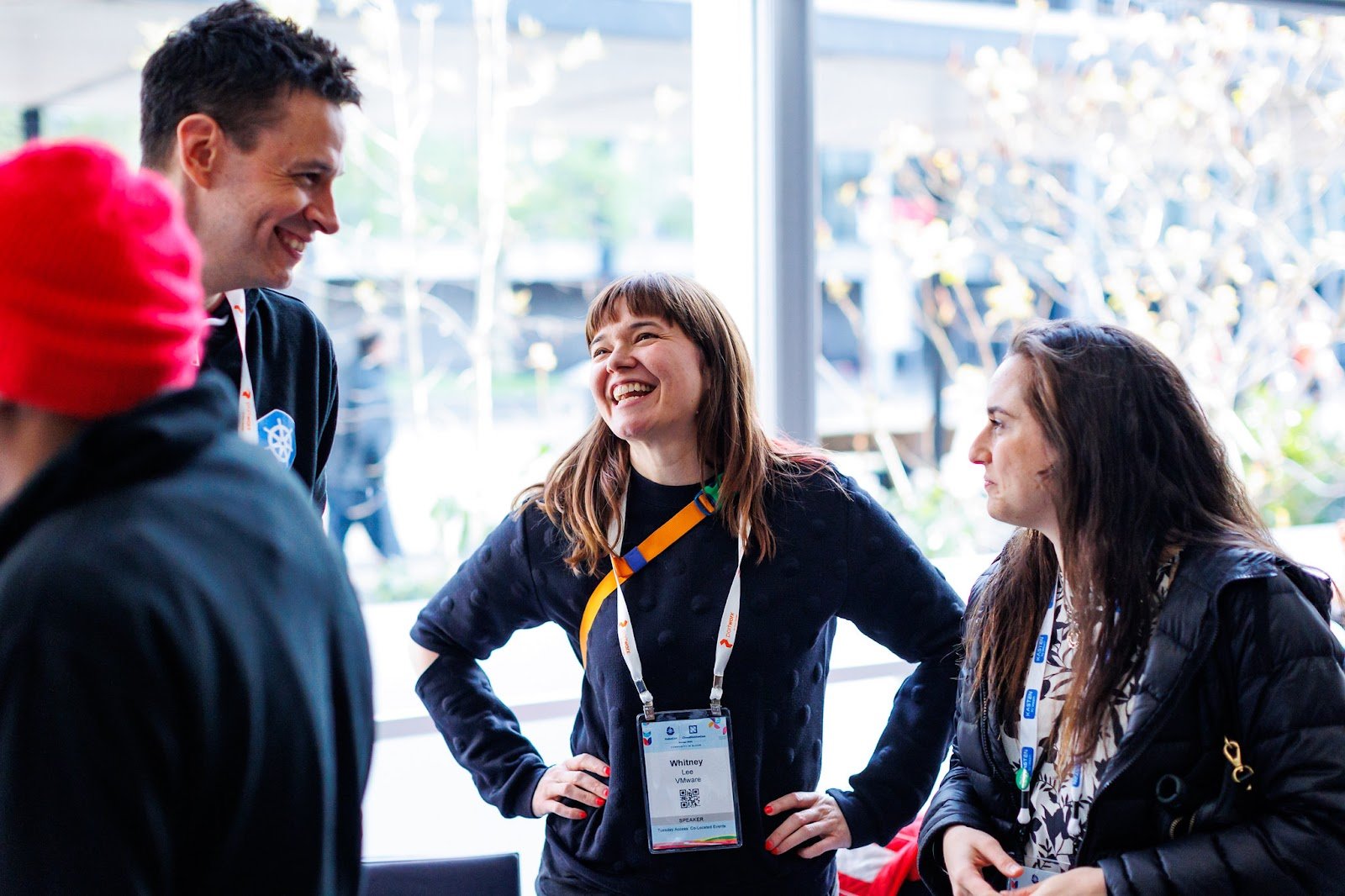 Image: Speakers at KubeCon CloudNativeCon Europe 2023.

Summer 2023 LFX Mentorships have been announced. Projects include CNCF, GraphQL, Hyperledger, LF Networking, Linux Kernel, OpenHPC, Open Mainframe Project, and RISC-V. Plan to visit the LFX Mentorship Program site to check eligibility, browse and apply.

LF Live: Mentorship Series is hosting a webinar titled Tools and Techniques to Debug an Embedded Linux System with Sergio Prado, Embedded Labworks.

Upcoming events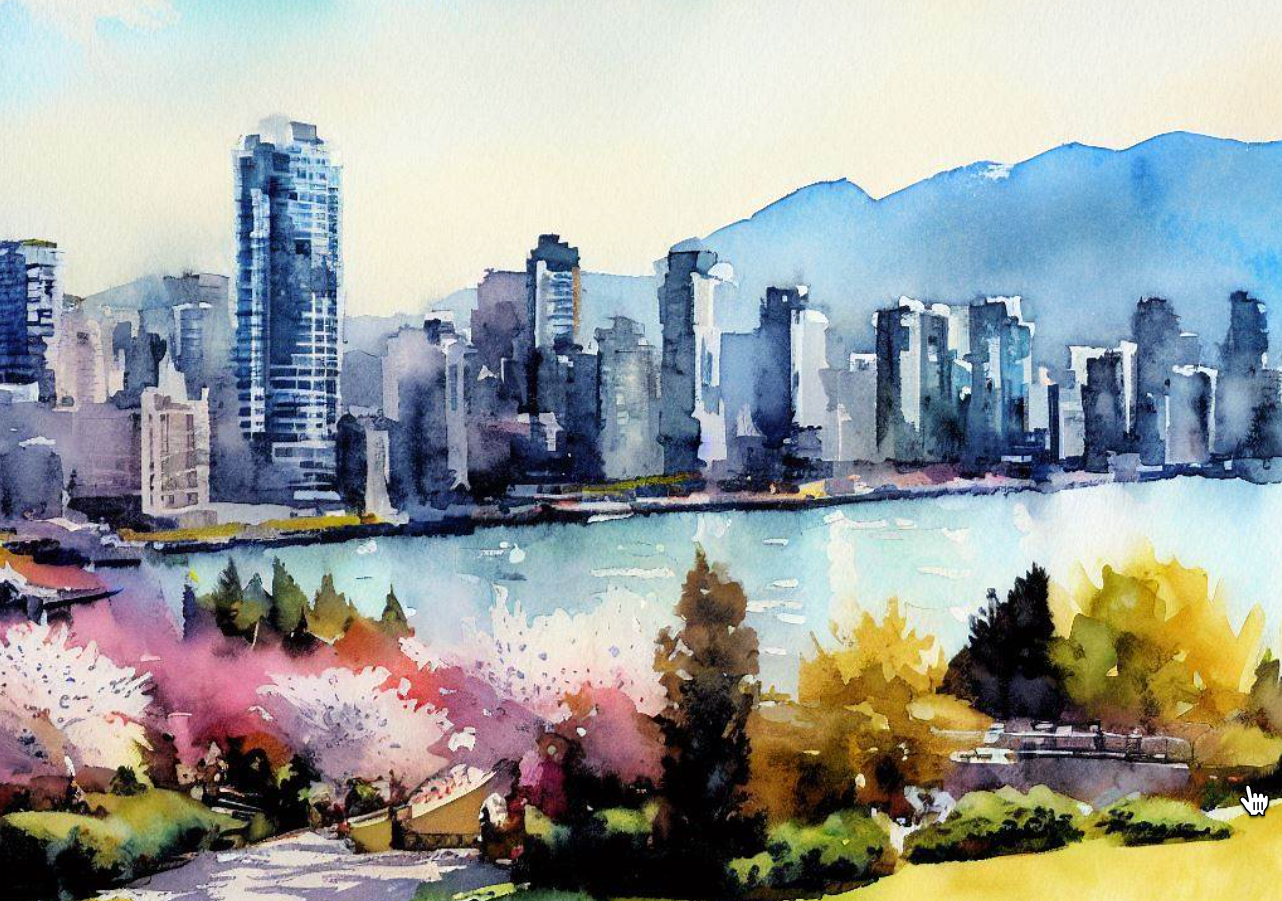 Register for Open Source Summit North America 2023, May 10-12, in Vancouver, Canada! (Image: "Vancouver British Columbia skyline in springtime" Jason Perlow, Bing Image Creator)
To register (for in-person attendance or virtual), please view our full calendar of events here, and be sure to subscribe to our events newsletter. Check out our Flickr stream for photos of past events!
Diversity, equity, and inclusion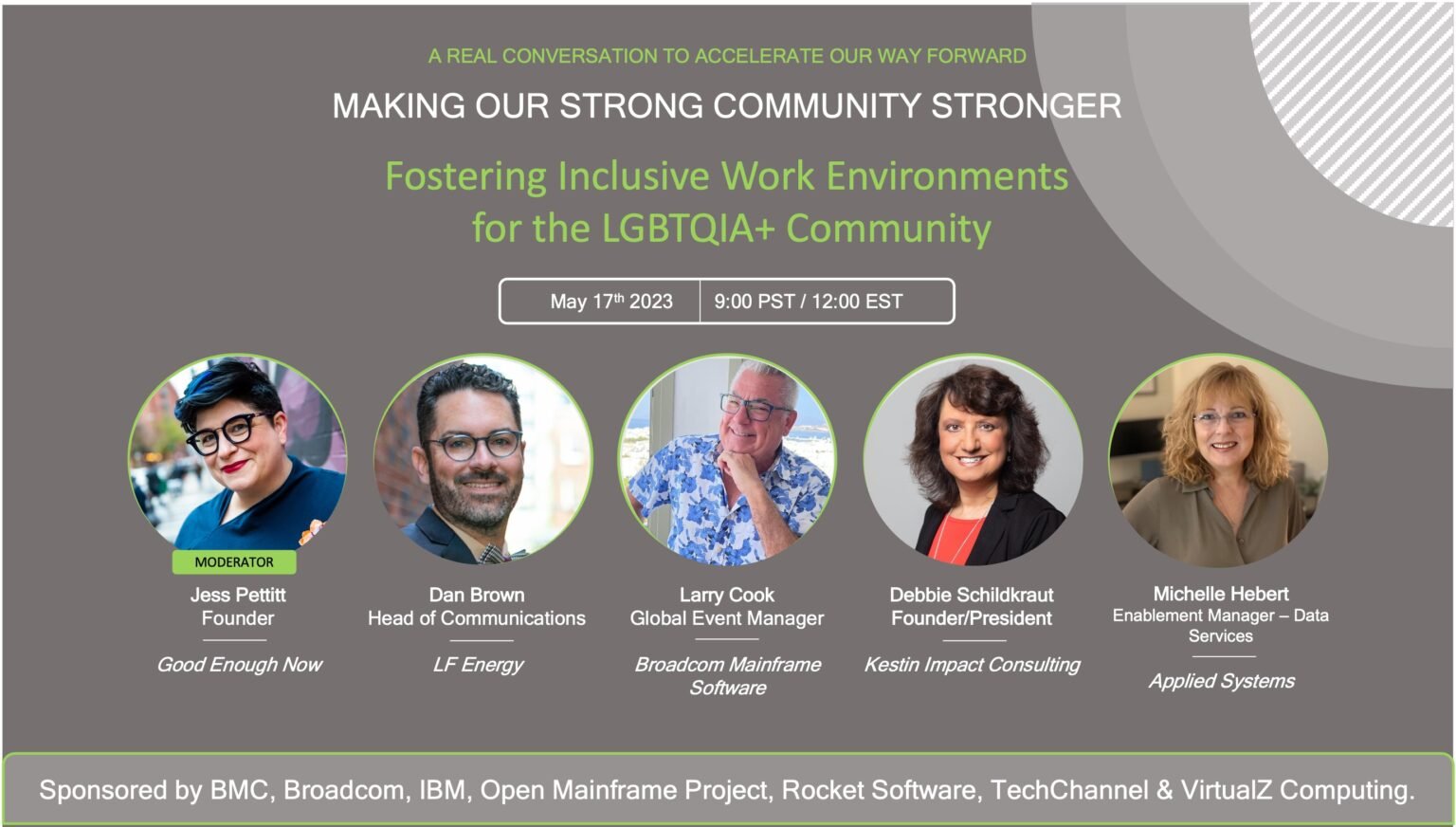 Linux Foundation project news and updates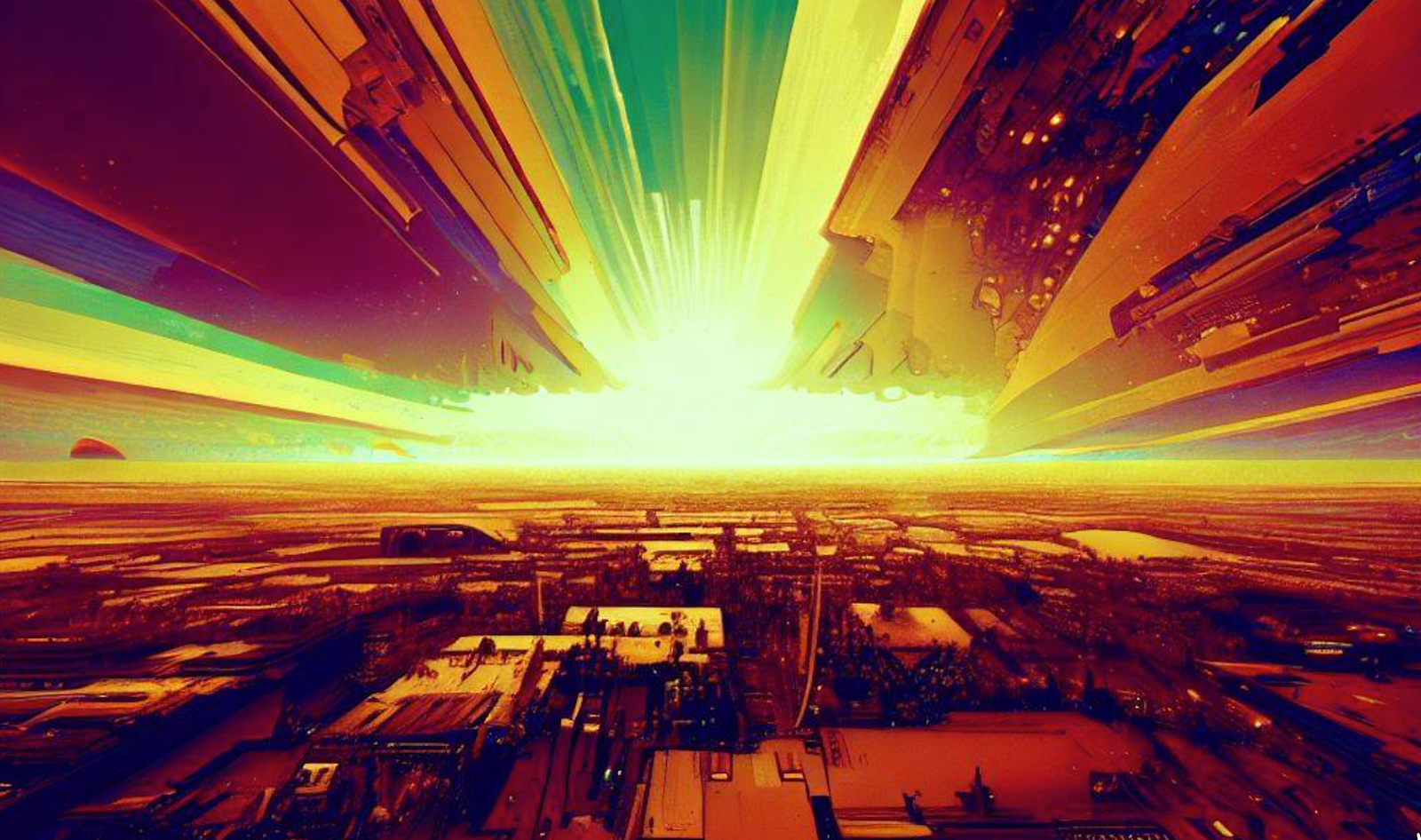 (Image: "Open Source Utopia" by Jason Perlow, Bing Image Creator)
AsyncAPI
Delta Lake
ELISA
LF Energy
FinOps Foundation
FinOps X is happening from June 27-30, where you can invest in your FinOps career, knowledge, and connect with practitioners across the globe. A new speaker lineup and agenda showcases technical content from FinOps experts.
A new FinOps assessment tool is available to help organizations assess their capabilities and benchmark their progress toward their goals.
FINOS
Hyperledger Foundation
OSPOs/TODO Group
TODO is preparing for the 2023 OSPO survey and is inviting organizations and open source projects to become partners for this upcoming survey. The survey will focus on insights into the adoption and impact of OSPOs across sectors and industries, balancing openness and control in OSPOs, and the security and sustainability of open source ecosystems.
The OSPO Mind Map project has added Chinese and Japanese versions to its interactive visual representation of an Open Source Program Office's responsibilities, roles, behavior, and team size within an organization. The mind map helps OSPO practitioners and others engaging with OSPO roles understand the different elements of an OSPO and how it can be structured.
OpenAPI
OpenJS Foundation
Open 3D Engine (O3DE)
Open Metaverse Foundation (OMF)
Building an interoperable infrastructure for the Metaverse is a monumental and exciting task requiring open collaboration. Read this blog to learn how we establish clear priorities, define tangible steps, and get work done.
Join us at the Open Metaverse Summit (co-located with Open Source Summit) in Vancouver on May 10-12 to explore the power of open source in helping realize the promise of the Metaverse. View the full agenda here. Register by April 23 to save US$250 off in-person registration, and for an additional 20% off, use code

OSSNA23OPENMETA

.
Open Mainframe Project
Open Mainframe Project announces new 2023 Ambassadors - learn more about how these thought leaders will contribute to the project and fun facts like a competitive tango dancer, a chef that cooks global food, and someone who hasn't owned a television in 15 years.
Under the Open Mainframe Project, GenevaERS combines the processing capability of a high-level mainframe reporting solution and open-source techniques to become a data extraction and transformation engine specifically tuned for high-volume systems. Learn more in this video.
Andreas Krebbel, a Linux on zSystems AI and Compiler Developer at IBM Research and Development GmbH, introduced the AI hardware capabilities of the IBM z16 at Open Mainframe Summit. Watch here.
PyTorch Foundation
PyTorch 2.0 is making progress with the help of its members and partners. Check out their latest blogs from Hugging Face, Google, Meta, AMD, Microsoft, and Intel.
The PyTorch Foundation celebrated six months of its inception in March, with a focus on PyTorch 2.0, ecosystem partners, and community growth.
Join the first PyTorch Foundation Mini Summit at Open Source Summit North America on May 9th to learn about new releases, ML/DL development, production trends, and how to get involved. Registration is open now.
RISC-V
Open Source Security Foundation (OpenSSF)
SPDX and Software Bill of Materials (SBOMs)
Zephyr
LF in the Media
Follow us
Follow the Linux Foundation on social media to get all the latest info, updates on upcoming events, and breaking news and announcements from the global open source ecosystem. Follow us here: Mastodon, Twitter, Facebook, and LinkedIn.