53 MIN READ
Linux Foundation Newsletter: August 2023
The Linux Foundation | 17 August 2023
Welcome to the August edition of the Linux Foundation Newsletter! We have an important announcement for the 3D graphics and virtual world industry: the launch of the Alliance for OpenUSD (AOUSD). Plus, don't miss our exclusive training and certification discounts, and stay updated with the latest news from our Linux Foundation projects.
Contents
Announcing the Alliance for OpenUSD (AOUSD)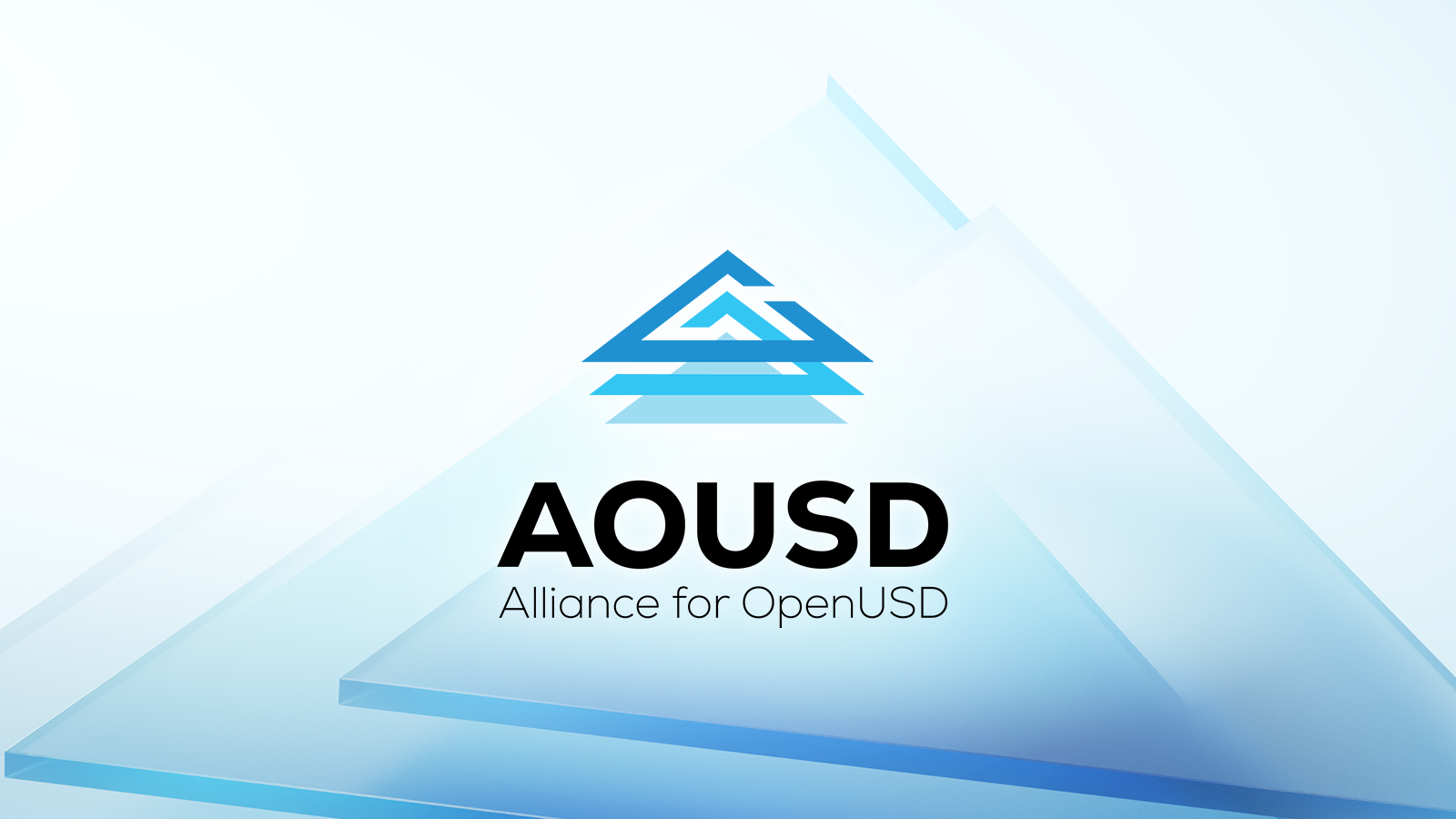 On August 1st, the Joint Development Foundation (JDF) announced the formation of the Alliance for OpenUSD (AOUSD), including founding members Pixar, Adobe, Apple, Autodesk, and NVIDIA. The alliance aims to promote and standardize Pixar's Universal Scene Description (USD) technology, enhancing 3D tools and data interoperability. OpenUSD, known for its robust 3D scene description capabilities, will be developed and integrated across industries.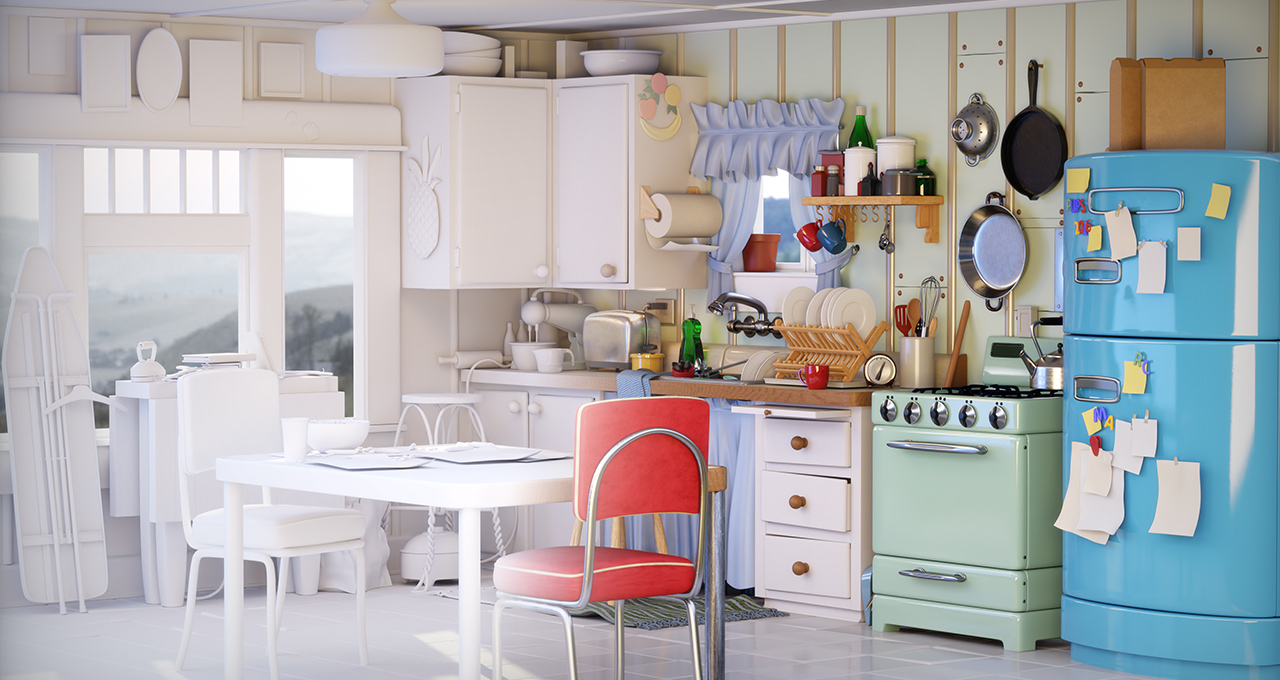 Image: Iconic OpenUSD scene 'the Pixar kitchen' from clay render (left) to full render (right). Used with permission.
Read how the alliance will foster collaboration, provide a path to international recognition through ISO, and accelerate 3D applications in various fields, from animation to industrial digitalization, in our latest blog.
Training & Certification deals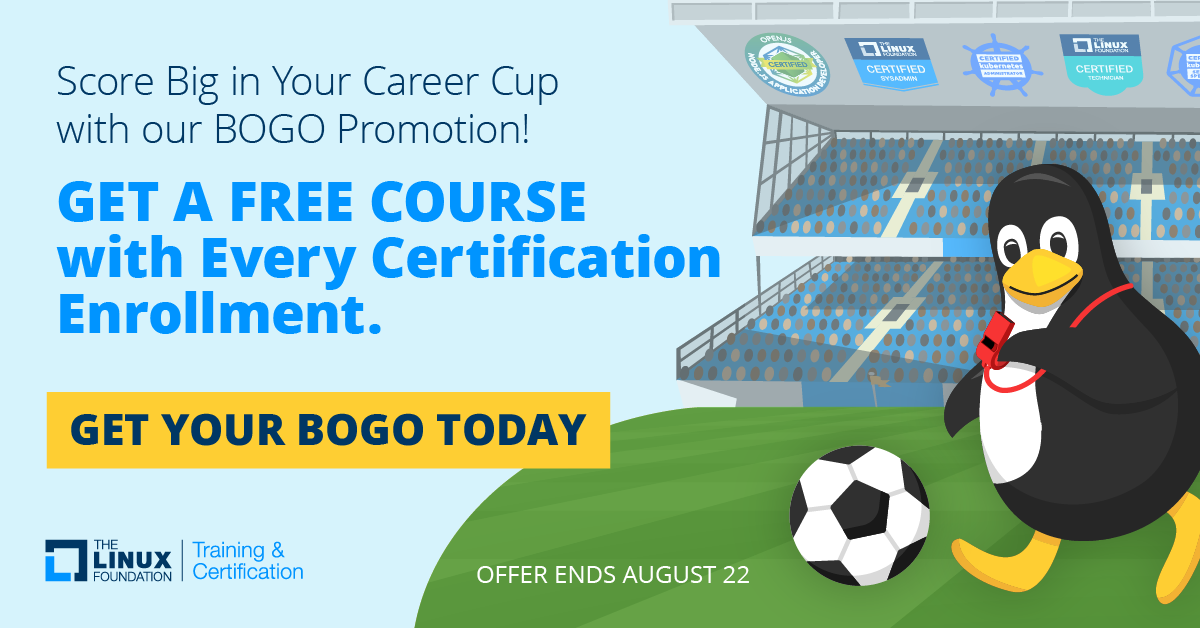 Score big with your IT career; get a free course with every certification enrollment through August 22. Enroll now!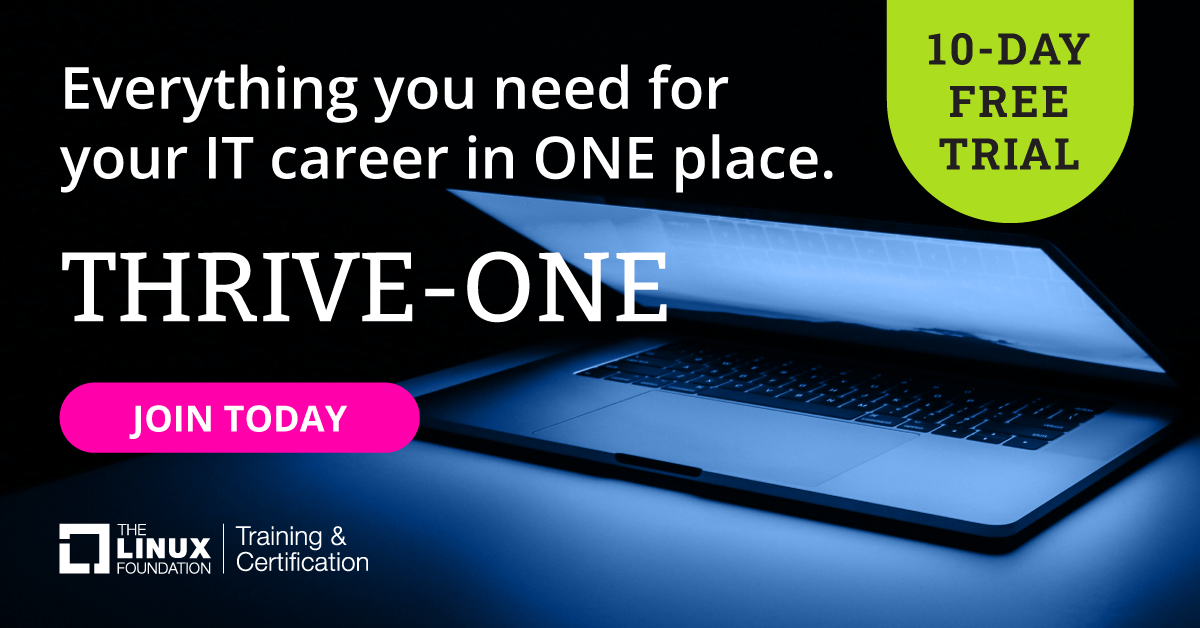 LF Training and Certification has introduced a new subscription service, THRIVE-ONE, with unlimited access to over 50 e-learning courses! Whether you're a student, early in your career, making a career change, or advancing your skills with new, emerging technologies – we have everything you need.
Interested in reading our Training newsletter? Click here to subscribe.
New blogs on open source super maintainers & standards
Open Source Maintainers
Image: Attendees at Open Source Summit North America 2023 in Vancouver.
The Linux Foundation's latest research highlights lessons from "Super Maintainers" of critical open source software projects. Based on interviews with 32 maintainers, the report reveals smart tactics to boost contributor pools and manage maintainership. Key recommendations include personal engagement, inclusive communication, decentralized power, and better documentation.
2023 State of Open Standards
In a recent conversation with Jory Burson on "The 2023 State of Open Standards," key insights were revealed about the importance of open standards in information and communication technology. Open standards foster innovation, ensure compatibility and are crucial for transparent and democratic technological advancement.
Participate in Linux Foundation Research surveys
OpenSSF Software Security Awareness Survey
Upcoming events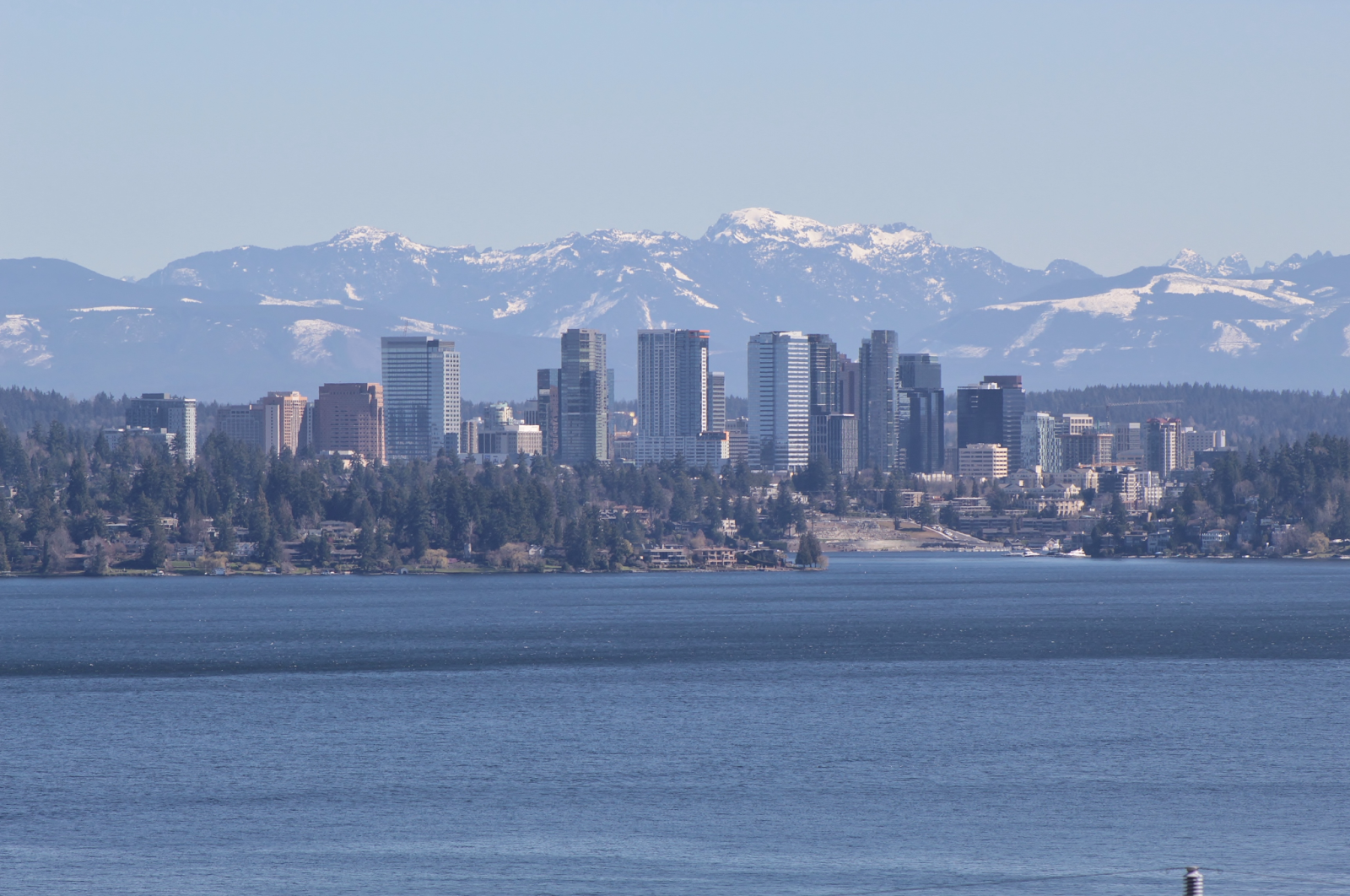 Image: The skyline of Bellevue, Washington, as seen from the Mount Baker neighborhood of Seattle (SounderBruce, CC-BY-SA-4.0)
The Linux Foundation is hosting WasmCon, a conference dedicated to the WebAssembly (Wasm) programming language, in Bellevue, Washington, from September 6-7, 2023. The event will also feature Rust Global, focusing on the Rust programming language. Wasm is a binary instruction format that enables high-performance applications on web pages and is platform-independent. It's seen as the future of cloud computing, offering near-native speed for tasks like gaming, music streaming, and video editing. The conference will explore Wasm's practical applications, its impact on cloud computing, and its potential to dominate the cloud landscape.
To register (for in-person attendance or virtual), please view our full calendar of events here, and be sure to subscribe to our events newsletter. Check out our Flickr stream for photos of past events!
Diversity, equity, and inclusion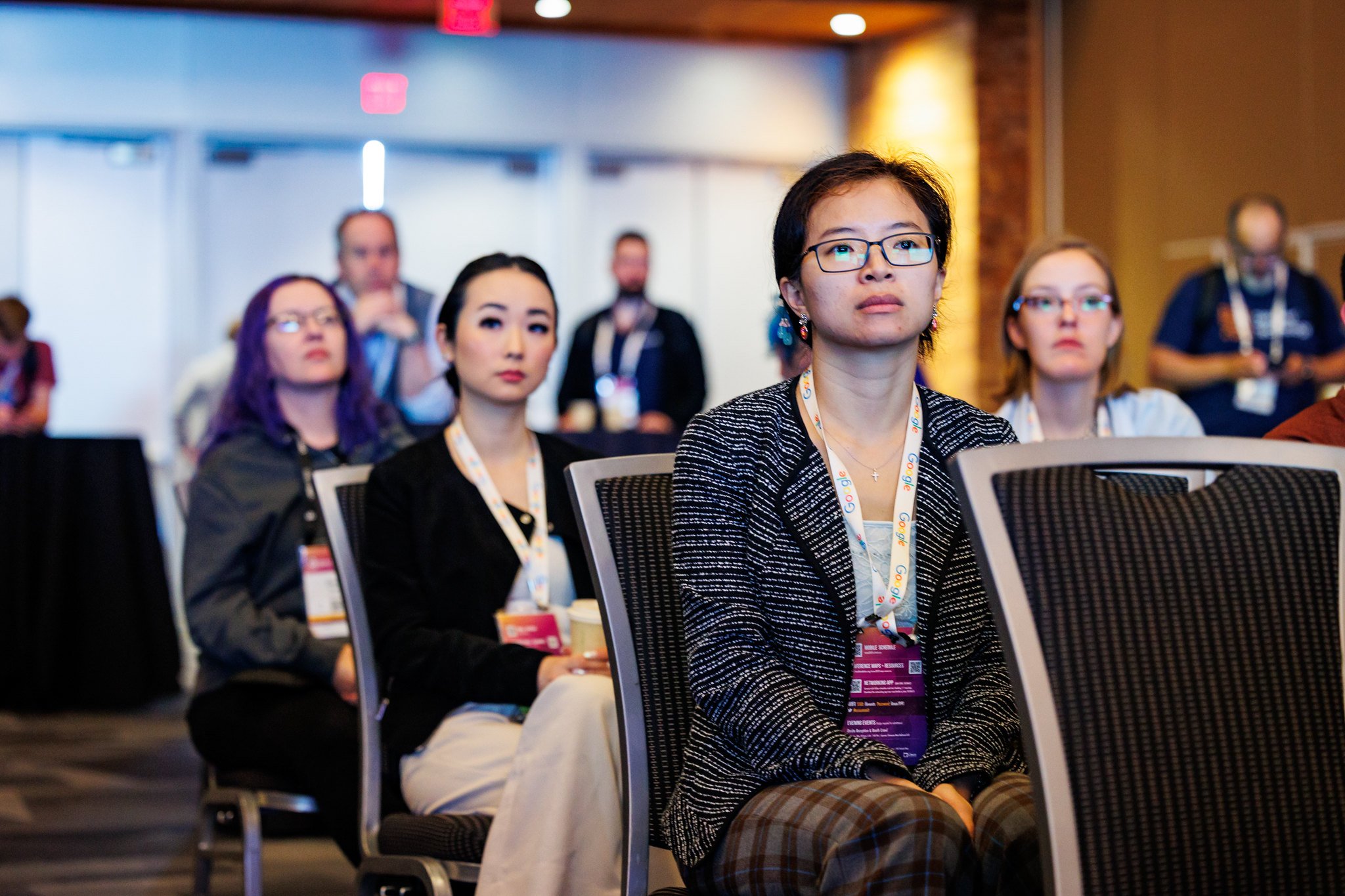 Image: Attendees at Open Source Summit North America 2023
In the diverse landscape of today's workplace, collaboration among individuals of varying ages, backgrounds, experiences, and qualifications is the norm. This diversity often leads to a more robust team and enhanced output, but it can present challenges in management and communication.

The Open Mainframe Project

actively addresses these challenges through its "Making Our Strong Community Stronger" initiative. A highlight of this effort was the presentation of "Creating a Thriving Multi-Generational Workforce" at SHARE New Orleans on August 14. Moderated by Dr. Gloria Chance, CEO and Founder of The Mousai Group, the panel discussion delved into strategies for bridging the age gap within organizations, particularly among mainframers. This insightful session underscores the importance of embracing diversity and fostering an inclusive environment that leverages the strengths of a multi-generational workforce. Stay tuned for the recording of this session on the Open Mainframe Project's Youtube Channel, and continue to explore ways to enhance diversity, equity, and inclusion in your organization.
Check out

our Diversity & Inclusivity resources page; Diversity Scholarships are offered for events. For more eligibility information and how to apply, please visit the individual event's website (all listed here), click the "Attend" tab, and select the "Registration Scholarships" option.

The Linux Foundation's Travel Fund

provides open source developers and community members with financial support to attend events they otherwise could not and prioritizes those from underrepresented or lower socioeconomic groups. Learn more about the fund and how to apply.


LFX Mentorship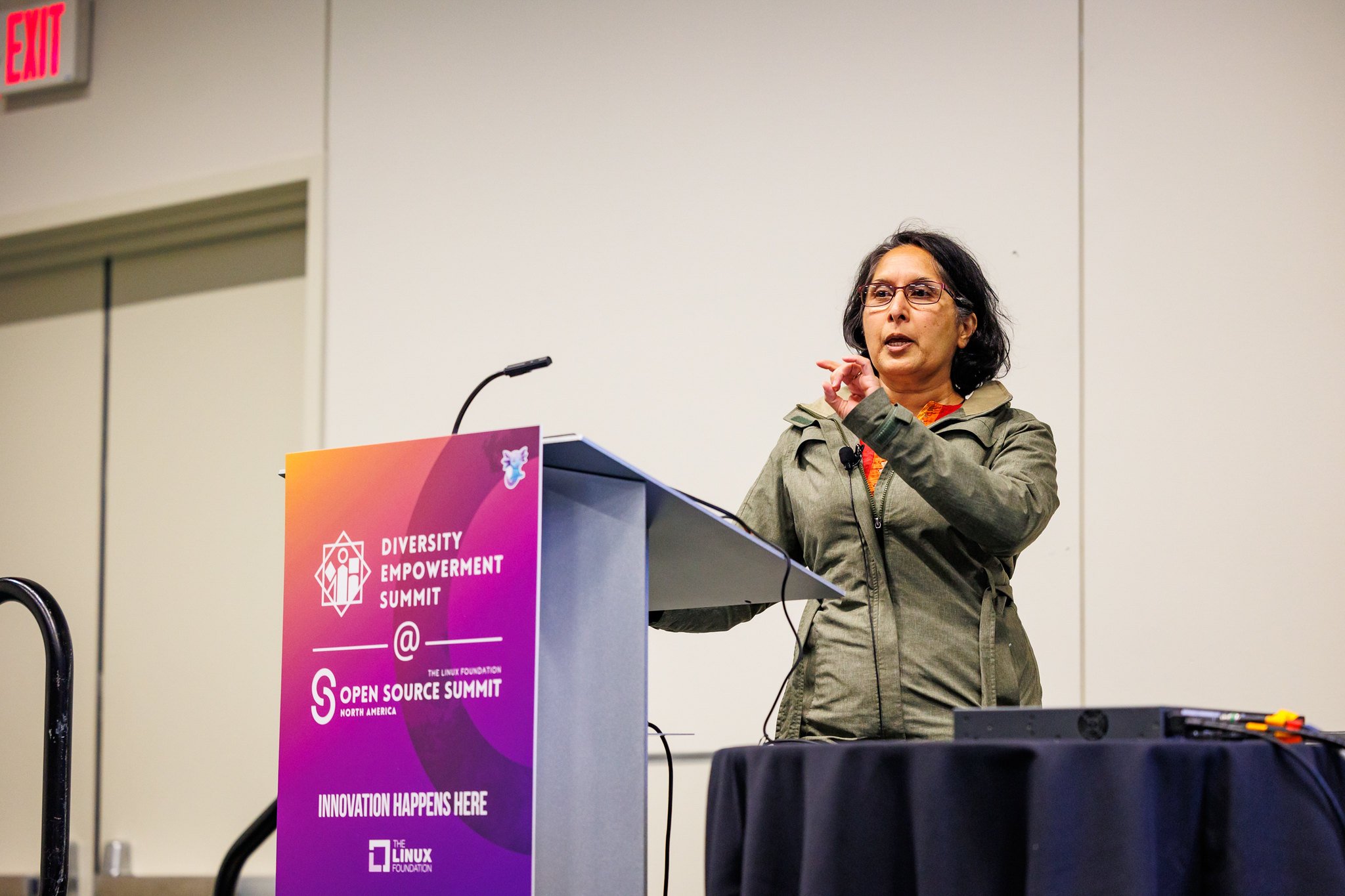 Image: Shuah Khan, Linux Foundation Fellow, kernel maintainer, and founder of the LFX Mentorship program, working to cultivate a new generation of open source software maintainers.
Summer 2023 LFX Mentorships are underway. Projects include CNCF, GraphQL, Hyperledger, LF Networking, Linux Kernel, OpenHPC, Open Mainframe Project, and RISC-V.
Linux Foundation project news and updates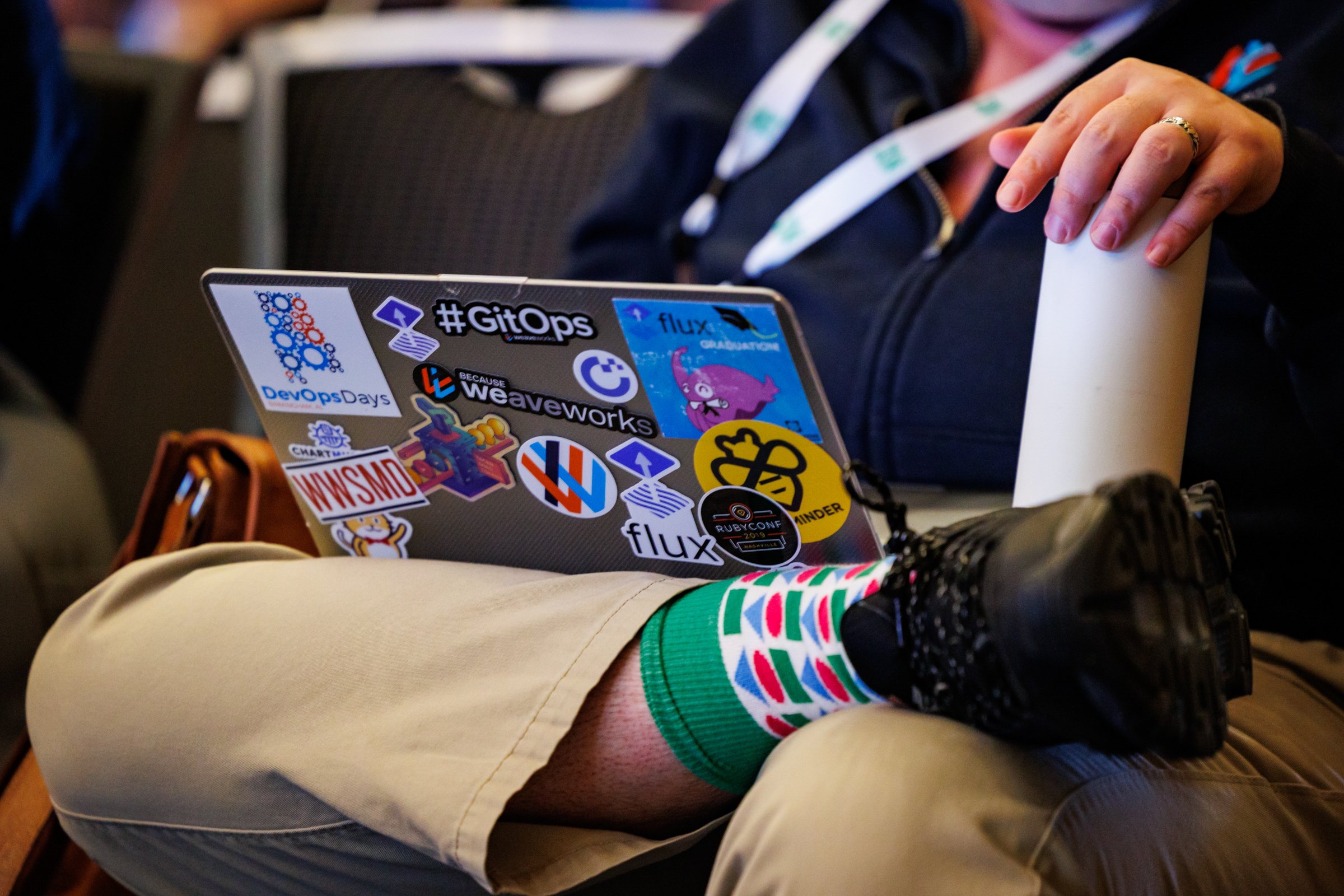 Image: a colorful attendee laptop at Open Source Summit North America 2023
LF Europe
LF Europe is proud to present a new series, "My Open Source Insights," where LF Europe Advisory Board Members (LFEAB) will share their invaluable expertise. The blog will delve into a variety of open source topics, including:
Best practices in open source development and collaboration.
Real-world success stories and lessons learned.
Emerging trends and innovations in the open source realm.
Strategies to nurture a vibrant open source community in Europe.
In-depth insights into the challenges and opportunities tied to open source adoption.
Our vision is to establish a space where LFEAB experts can impart valuable knowledge, share tried-and-true practices, and discuss their experiences in a neutral setting. Catering to our diverse community's interests and needs, this initiative offers LFEAB Members a unique opportunity to significantly influence the open source landscape in Europe by offering thought leadership and actionable advice to enthusiasts across the continent. Join us in this exciting journey and make a difference in the open source community!
Join us for the annual Linux Foundation Europe Member Summit, a premier gathering for members, invited speakers, sponsors, and media. This event fosters open innovation, collaboration, and partnerships among private and public sector professionals driving digital transformation through open collaboration. It's an essential event for business and technical leaders aiming to shape a Europe-wide open source strategy and collaboratively influence our era's most significant shared technology investment.
LF AI & Data
Flyte's 2023 Mid-Year Update: Flyte has released updates, integrated with various tools and platforms, expanded the community, and introduced new features, focusing on scalable ML & Data Pipelines.
ONNX 2023 Mid-Year Update: The ONNX project had a strong first half of 2023 with two releases, community roadmap sessions, a steering committee election, and a hybrid community meetup.
2023: The Time for Accountable AI is NOW: Explore key developments in AI regulation, the role of open-source technology in the AI ecosystem, and the need for guidelines emphasizing transparency and accountability.
CD Foundation
CNCF
Register now for gRPC Conf 2023, a full-day event in Sunnyvale, California, on September 20. Join key customers, project leads, and contributors from the gRPC ecosystem for talks, demos, case studies, and code labs.
The CNCF-hosted Co-located Events Sponsor Sales + CFP for KubeCon + CloudNativeCon North America are now open! We have 14 confirmed events: AppDeveloperCon, ArgoCon, BackstageCon, CiliumCon, Cloud Native Wasm Day, Cloud Native Telco Day, Data on Kubernetes Day, DBaaS DevDay, EnvoyCon, Istio Day, Kubernetes AI + HPC Day, Kubernetes on Edge Day, Multi-TenancyCon, and Observability Day
Delta Lake
DIF (Distributed Identity Foundation)
Since 2017, the Distributed Identity Foundation (DIF) has been driving the evolution of decentralized identity solutions. DIF empowers developers with specifications and tools to build secure, user-centric identity systems. Let's explore the essence of DIF's Top 10 working groups that are shaping this revolution:
Universal Resolver: Seamlessly resolves Decentralized Identifiers (DIDs) across different methods, connecting various identity systems.
Sidetree: Unleashes public, decentralized DID networks that transcend blockchain limitations, led by projects like Identity Overlay Network (ION).
DIDComm: Enables secure, private communication through decentralized designs, promising a trust-spanning protocol.
Presentation Exchange: Defines data formats for Verifiers and Holders, ensuring trustworthy interactions with widespread use in OIDC4VC.
Wallet Security: Develops APIs and mechanisms for seamless Identity Wallet-Verifier cooperation, collaborating with the Open Wallet Foundation.
DID Authentication: Birthed OIDC4VC and Self-Issued OpenID Provider, providing libraries for identity verification through open standards.
Decentralized Web Nodes (DWNs): Offers data storage and messaging entities for locating public/private DID-related data.
Applied Cryptography: Innovates cryptographic security with BBS signatures, embraced by industry leaders like Trinsic and MATTR.
JSON Web Proof (JWP): Expands JOSE family, supports Zero-Knowledge Proofs (ZKPs), enhancing identity assurance.
Trust Establishment: Collaborates with Trust over IP, crafting a trust framework implemented by companies like Cheqd and Indicio.
DIF's Top 10 drives the future of identity towards security, user-centricity, and interoperability. Engage with DIF's groundbreaking work by contacting membership@identity.foundation or scheduling a discussion. Discover the world of decentralized identity solutions today.
ELISA (Enabling Linux in Safety Applications)
ELISA Seminar on Yocto/OpenEmbedded: Chuck Wolber, Software Engineer at Boeing, presented an insightful seminar on using Yocto/OpenEmbedded for managing a distributed development environment, automated build/test, and delivering a DO-178C level D certified Linux platform.
Upcoming ELISA Seminar on Safety and Security: Kate Stewart, VP of Dependable Systems at the Linux Foundation, and Nicole Pappler, CTO of AlektoMetis, are slated to present an ELISA Seminar on August 30, focusing on "Automating Adherence to Safety Profiles after Fixing Vulnerabilities." Those interested can register for the event here. (Note: Include the actual links if desired.)
LF Energy
LF Energy has released new research, finding open source software is driving sustainability innovation, including climate technologies, environmental science, and energy efficiency.
HiPAS GridLAB-D version 4.3.1 has been released, officially marking the transition of the project to become LF Energy Arras.
Power Grid Model v1.5.x is now available, with new documentation, Short Circuit calculations according to the IEC60909 standard, and more improvements.
Multiple LF Energy projects and members will present at the upcoming Open Source Summit Europe event from 19-21 September in Bilbao.
Canary Media reports on California's success in tying energy efficiency rebates to real results, including using LF Energy's OpenEEMeter.
Nathan Eddy writes in DigitalCXO about the energy sector pushing digitalization plans and open source software adoption, as outlined in the recent LF Energy Transformation Readiness Study.
eMove360 discusses how LF Energy member Trusted Computing Group is protecting eMobility and EV charging infrastructure from cybersecurity attacks.
Clément Bouvier of RTE talks about OperatorFabric (OpFab), one of LF Energy's projects that is helping utility systems operators, in this new video.
In this episode of State of Energy recorded at the 2023 LF Energy Summit in Paris, Michael Dolan, SVP and GM of Projects at the Linux Foundation, talks about the various aspects of open source and the foundations that support them.
Boris Dolley of RTE argues that open source holds the key to the future of the energy sector in a discussion with Swapnil Bhartiya.
TFIR interviewed Robert Steegh and Daniel Wich of Enexis about the status of the LF Energy Shapeshifter project, the current energy landscape in the Netherlands, and how to create a coherent ecosystem of LF Energy projects.
FinOps Foundation
The launch of FinOps Landscape, a hub that enables practitioners to explore FinOps tools and services that help address FinOps challenges and establish FinOps practices.
FINOS
FINOS has launched the Common Cloud Controls Project in collaboration with Citi andis supported by over 20 member firms. This initiative aims to establish consistent controls for compliant public cloud deployments in the financial sector. Get involved if you're a member, or consider applying for membership. Read the press release.
Green Software Foundation
The Linux Foundation and Green Software Foundation are offering a free online educational course on green software design and development. This course aims to help practitioners consistently understand how to decarbonize software. Successful completion leads to a certificate of recognition.
The Carbon Aware SDK v1.1 has been released, aiding in creating carbon-aware software solutions. The update includes support for ElectricityMaps as a new data source, improved usage quality and stability, and a library for DLL import usage. Read the full change log for more details.
Join the community of climate-conscious software practitioners to contribute to software sustainability and green software scaling. Introduce yourself and subscribe to relevant categories to stay engaged.
Hyperledger Foundation
The Hyperledger Foundation has unveiled a fresh look and a new website designed to assist both new and existing community members. The revamped site aims to facilitate onboarding, collaboration, and contribution and is built to scale as the foundation continues to advance the market. Read more about the new design.
Daniela Barbosa, Hyperledger Foundation Executive Director, has written an opinion piece titled "Tokenization is driving new value, and Asia leads the way" for Forkast, shedding light on the latest trends in tokenization.
A new blog series, "Meet the Maintainer," has been launched, featuring interviews with leaders from the Hyperledger Besu community. This series provides insights into the people driving the Hyperledger projects and their visions for the future.
Networking Projects
LF Networking
ONAP's 12th Release: ONAP London brings more O-RAN integration, CNF orchestration improvements, and closed-loop autonomous networks.
LF Edge
Nephio
Nephio Release 1 is now available! Learn how Nephio R1 boosts cloud native performance and efficiency, with automation and auto-scaling capabilities, via the press release.
Check out this series of short videos, decks, blogs, and user exercises that explain Nephio and the concepts underlying it, using Release 1.
SONiC
Open3D Engine
OpenJS Foundation
In May, the OpenJS Foundation received the largest one-time government support investment ever made to a Linux Foundation project. Recent updates include worldwide stakeholder briefings, engagement with top maintainers and contributors, and initial surveys on infrastructure and security. Read more in our blog.
The latest Node.js Progress Report showcases 17 closed reports, a swift 3-hour response time, and the regular release of Node.js v20.3.0.
The Node.js Website Team has completed a long-term infrastructure transition, significantly improving reliability, performance, and speed.
The Open Visualization Collaborator Summit is now accepting speaking submissions until August 17. Find more details here, or register to attend the event if speaking isn't your preference
Open Mainframe Project
Open Programmable Project (OPI)
OPI at the Storage Developer Conference: The Open Programmable (OPI) Project will be at the Storage Developer Conference, September 18-21, in Fremont, California. Activities include:

An overview of OPI by Joe White, the OPI TSC Chair and a Fellow at Dell.
An in-depth examination of disaggregated storage using OPI and Marvell Octeon DPUs, presented by Santananda Burla, an OPI TSC member and Senior Staff Member at Marvell.
A live demonstration of OPI demos and lab efforts, showcased by Paul Pindell, Chair of the OPI Outreach Working Group and Principal Architect for F5.
OpenSSF
OpenSSF is pleased to support DARPA on New AI Cyber Challenge (AIxCC) - a two-year challenge with $18.5M in prizes launched to find and fix software vulnerabilities using artificial intelligence automatically.
Register today for OpenSSF Day Europe on September 18th in Bilbao, Spain. The agenda is jam-packed with great content on the ongoing efforts to secure the open source software supply chain.
OS-Climate
New York Climate Week Participation: OS-Climate will be present at the upcoming New York Climate Week, sharing updates on data mesh tools, transition scenario analysis, carbon commitment, sectoral alignment, and more.
Presentation at LF Open Source Summit Europe: Matthew Sandoe, OS-Climate's Physical Climate Risk Lead, will present on September 19th in Bilbao, focusing on OS-Climate's approach to accelerating the carbon transition and climate risk & resilience.

Panel Discussion at the Summit: Matthew Sandoe will also participate in a panel on Advancing the United Nations Sustainable Development Goals through Open Source on September 20.
Overture Maps Foundation
World-Wide Open Map Dataset Released: OMF has launched its first global open map dataset, establishing a baseline for four crucial layers of open map data. The release includes newly available data for almost 60 million places worldwide.
OMF is Hiring: The foundation seeks a Technical Director to lead innovation in open map data. Find out more about the position here.
PyTorch Foundation
We announced CPP-based S3 IO DataPipes this month. Developers can quickly build their DataPipe DAGs to access, transform, and manipulate data with shuffle, sharding, and batch features.
Hugging Face, IBM, and Intel have all joined the PyTorch Foundation as premier members. We look forward to what they will each bring to the deep learning community through collaboration on the PyTorch framework and ecosystem.
In collaboration with IBM, we have achieved substantial checkpointing speedups for large models (72x vs the original PyTorch 1.13 save speed), proven model and optimizer checkpoint scaling to 30B parameters, and enabled cloud-first training using FSDP + Distributed Checkpoint on S3 backends. Read more here.
Hear about how PyTorch is a key part of AMD's AI journey with this DC & AI Keynote from AMD's Victor Peng, AMD President, and Soumith Chintala, founder of PyTorch, discussing the latest progress.
Substra, an open source federated learning software developed by Owkin, has been added to the PyTorch ecosystem. Check out this post that explains how Owkin uses Substra with PyTorch to advance drug discovery.
RISC-V
RISC-V Summit, Santa Clara: Don't miss the upcoming 7-8 November summit. Register now and take advantage of sponsorship opportunities.
RISC-V Landscape: Discover our continuously updated living document that provides invaluable insights into the diverse RISC-V ecosystem.
RISC-V Summit Europe: Missed the summit? View all the presentations on our YouTube playlist featuring keynotes, tech talks, panels, and more from the three-day event.
Vector Crypto and Zfa (Additional Scalar Floating Point) specifications wrapped up public review in July.
We will have real-time Chinese-English translations at #RISCVSummitChina! Join us virtually or in person in Beijing from August 23 to 25 to learn about technical and business RISC-V innovations. View the agenda and register here: https://riscv-summit-china.com/
Join us for the next #RISCV #OpenHour on Wednesday, August 23, at 8 a.m. PT. Come ask questions and get support on your RISC-V projects. Register here:
Zephyr
Vestas Wind Systems has been using Zephyr to help streamline the development of various control systems in their wind turbines. Zephyr community member Henrik Brix Andersen, Lead Embedded Software Engineer at Vestas, discusses sustainable energy solutions and other areas he focuses on, like CAN.
Benjamin Lindqvist, Zephyr community member, and Firmware hacker at Elektronikutvecklingsbyrån, offers a tutorial for rapid prototyping using PMOD and Zephyr.
If you don't know the history of Zephyr RTOS, how it became a strong open source ecommunity, or where it's going, Anas Nashif, Chair of the Zephyr Project Technical Steering Committee and Principal Software Engineer at Intel shares the complete Zephyr story here.
What does a system that brews beer, an open source smartwatch, and a pump monitor for railway applications have in common? They all run on Zephyr RTOS. Learn more or watch the videos here.


LF in the media
RISC-V Developments:
Kubernetes & CNCF Insights:
Impact of data sovereignty and governance on Kubernetes deployments Link
OpenGitOps, a CNCF SIG member, contributes to a New Stack article on GitOps myths Link
An SRE from Flowe, an Italian digital bank, discusses using CNCF projects Grafana and Prometheus for Azure application monitoring Link
The influence of Kubernetes on enterprise resource planning (ERP) infrastructure
Article on utilizing Backstage for developer and DevOps supply chain security Link
Additional Tech News:
Follow us
Follow the Linux Foundation on social media to get all the latest info, updates on upcoming events, and breaking news and announcements from the global open source ecosystem. Follow us here: Mastodon, Bluesky, Twitter, Facebook, and LinkedIn.