22 MIN READ
Linux Foundation Newsletter: December 2022
The Linux Foundation | 15 December 2022
It's the end of the year, and the holidays are upon us, but we're not slowing down at the Linux Foundation. We've launched a new foundation for Overture Maps, an intent to launch Open Metaverse, and our Annual Report is now available! Plus, three recently published reports from LF Research, community updates, December deals from LF Training & Certification, and more.
Contents
Overture Maps Foundation launches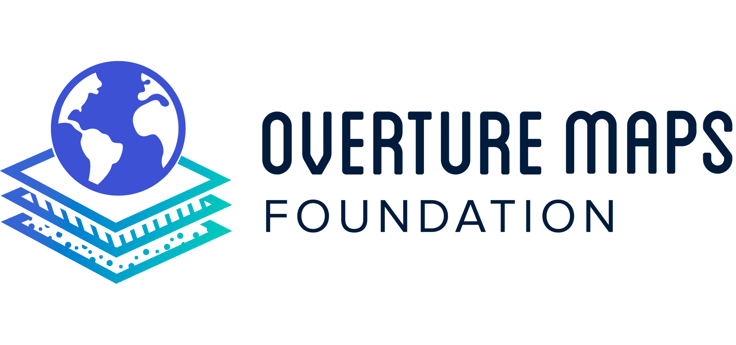 The LF is pleased to announce the launch of the Overture Maps Foundation, a collaborative effort to enable current and next-generation map products by creating reliable, easy-to-use, and interoperable open map data as a shared asset that can strengthen mapping services worldwide. The initiative was founded by Amazon Web Services (AWS), Meta, Microsoft, and TomTom and is open to all communities with a common interest in building open map data. To get involved, please visit https://overturemaps.org
Intent to form the Open Metaverse Foundation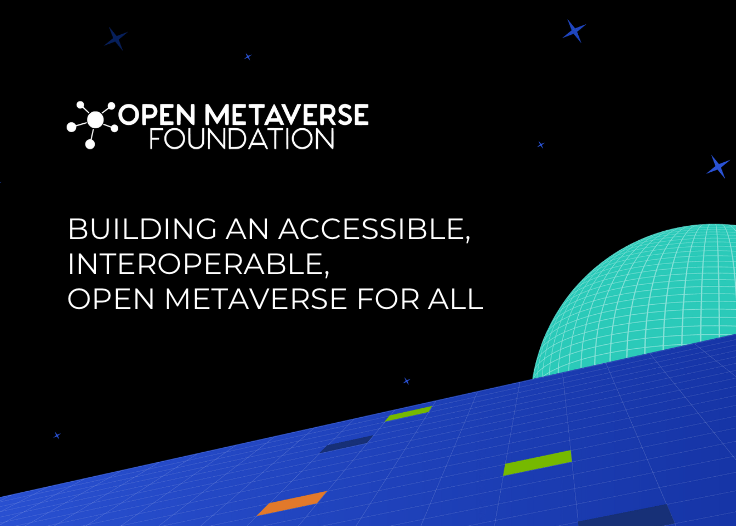 In October, we brought top experts from diverse sectors together with leaders from many of the projects across the Linux Foundation to discuss what it will take to transform the emerging concept of the Metaverse from promise to reality. This was only the beginning. As the next step in this amazing journey, we welcome the Open Metaverse Foundation (OMF) into the Linux Foundation as another piece of the puzzle. With your help, we can realize the promise of the open Metaverse. Learn more about what's next, join us, and get involved at https://www.openmv.org
In focus: Annual Report 2022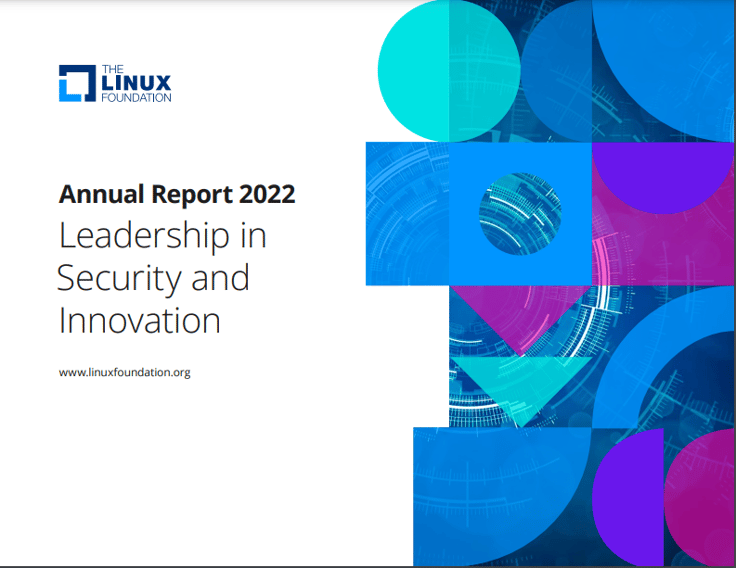 In 2022 the Linux Foundation, in collaboration with our community, engaged in new initiatives to secure the software supply chain, enabled innovations with social, economic, regional, and environmental impact, supported open industry standards, and continued to embrace diversity and inclusivity. Read the report today.
Training & Certification: December deals are here!
Give yourself the gift of learning. Save 35% sitewide through Dec 20th!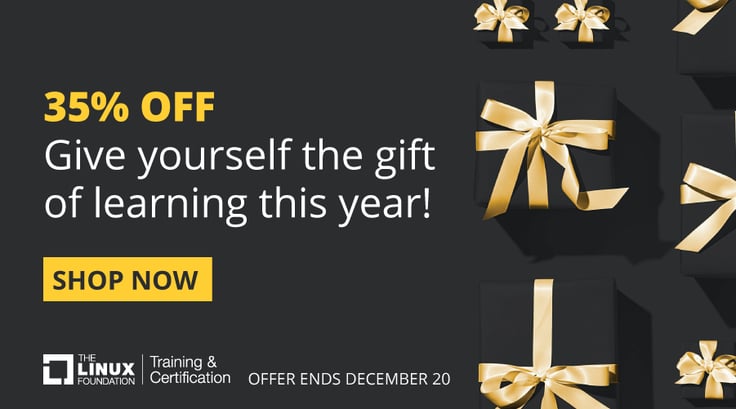 Interested in reading our Training newsletter? Click here to subscribe.
New research: State of Open Source in Financial Services, Data and Storage Trends, and WebAssembly for Legal Professionals
LF Research has published three new additions to our library of insights into open source, and we couldn't be more excited about each of them!
This set of research covers the Data and Storage industry, Financial Services, and the legal considerations when using WebAssembly. Here's a brief summary of each:
The 2022 State of Open Source in Financial Services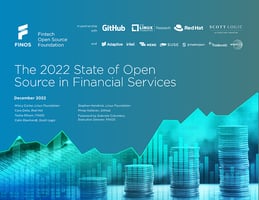 In its second year, the State of Open Source in Financial Services report uses empirical methods to identify various topics related to open source aspirations, consumption, contribution, and leadership, in addition to obstacles and challenges faced by the financial services industry. The report draws on survey data, industry data, and insights culminating from a series of qualitative interviews and makes year-over-year comparisons to the industry in 2021.
WebAssembly (Wasm) for Legal Professionals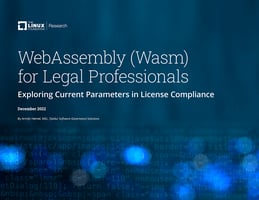 This report is a starting point for discussing what open source license compliance for WebAssembly could look like and its potential for implementation in several ways. It intends to highlight potential license compliance pitfalls and help establish a common understanding of the facts, which may present potential legal issues.
Data and Storage Trends 2022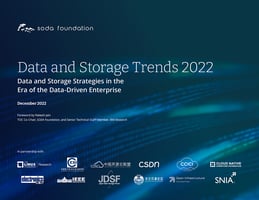 In July 2022, the SODA Foundation, in partnership with Linux Foundation Research, launched a worldwide survey to understand evolving data and storage trends. This report uses survey data to guide end users and vendors on important issues, helps them be better equipped to make decisions, improve their products, and assists the SODA Foundation in establishing new technical directions.
Upcoming events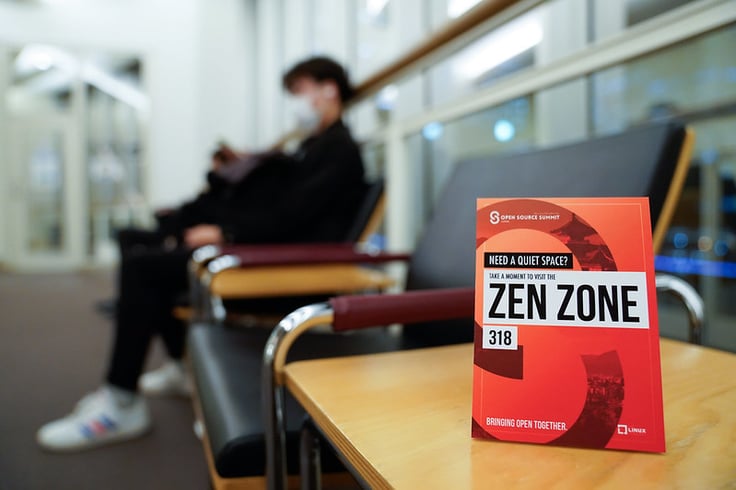 The "Zen Zone" at Open Source Summit Japan 2022. All of us at the LF wish you a safe, happy, and restful holiday season!
To register (for in-person attendance or virtual), please view our full calendar of events here, and be sure to subscribe to our events newsletter. Check out our Flickr stream for photos of past events!
LFX: Manage and understand your corporate CLAs with EasyCLA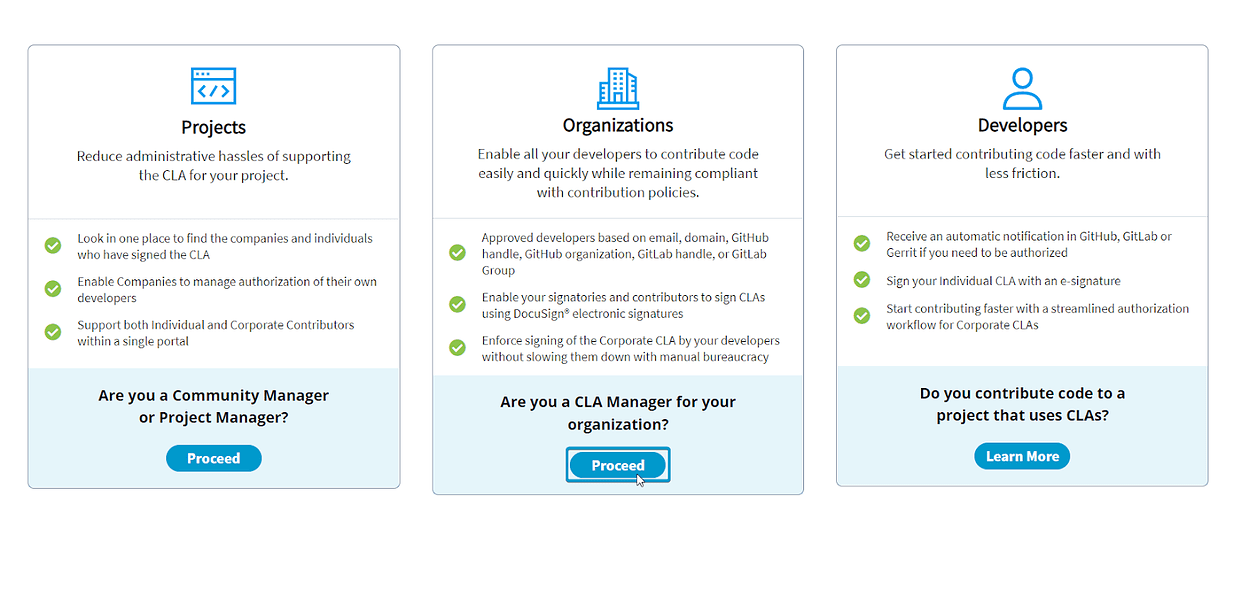 Managing and understanding your company's Contributor License Agreement (CLA) environment can be complex for a company administrator. Different projects have different CLAs and potentially different individuals who will manage these CLAs. But…
What projects are you contributing to under a CLA?
Who from your company can manage and sign these agreements?
Who are the covered employees we have allowed access to contribute through these agreements?
These are all valuable questions to understand when managing your company's open source contributions, and scrolling through various documents and email threads can become cumbersome. EasyCLA allows Organizations to answer better, manage, and understand these questions. Read the blog post here!
Diversity, equity, and inclusion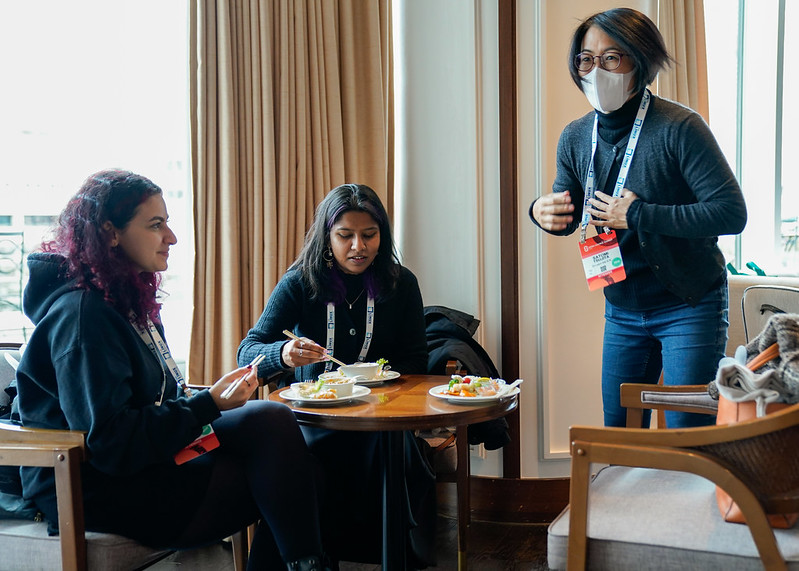 LF community attendees enjoying sushi at Open Source Summit Japan 2022
Open Mainframe Project:

Neurodivergency and the mainframe (video)
Diversity Scholarships are offered for events. For more eligibility information and how to apply, please visit the individual event's website (all listed here), click the "Attend" tab, and select the "Registration Scholarships" option.
The Linux Foundation's Travel Fund enables open source developers and community members to attend events they would otherwise be unable to attend due to a lack of funding. We emphasize funding applicants from historically underrepresented or untapped groups and those of lower socioeconomic status. Please click here for more information and to apply.


Mentorship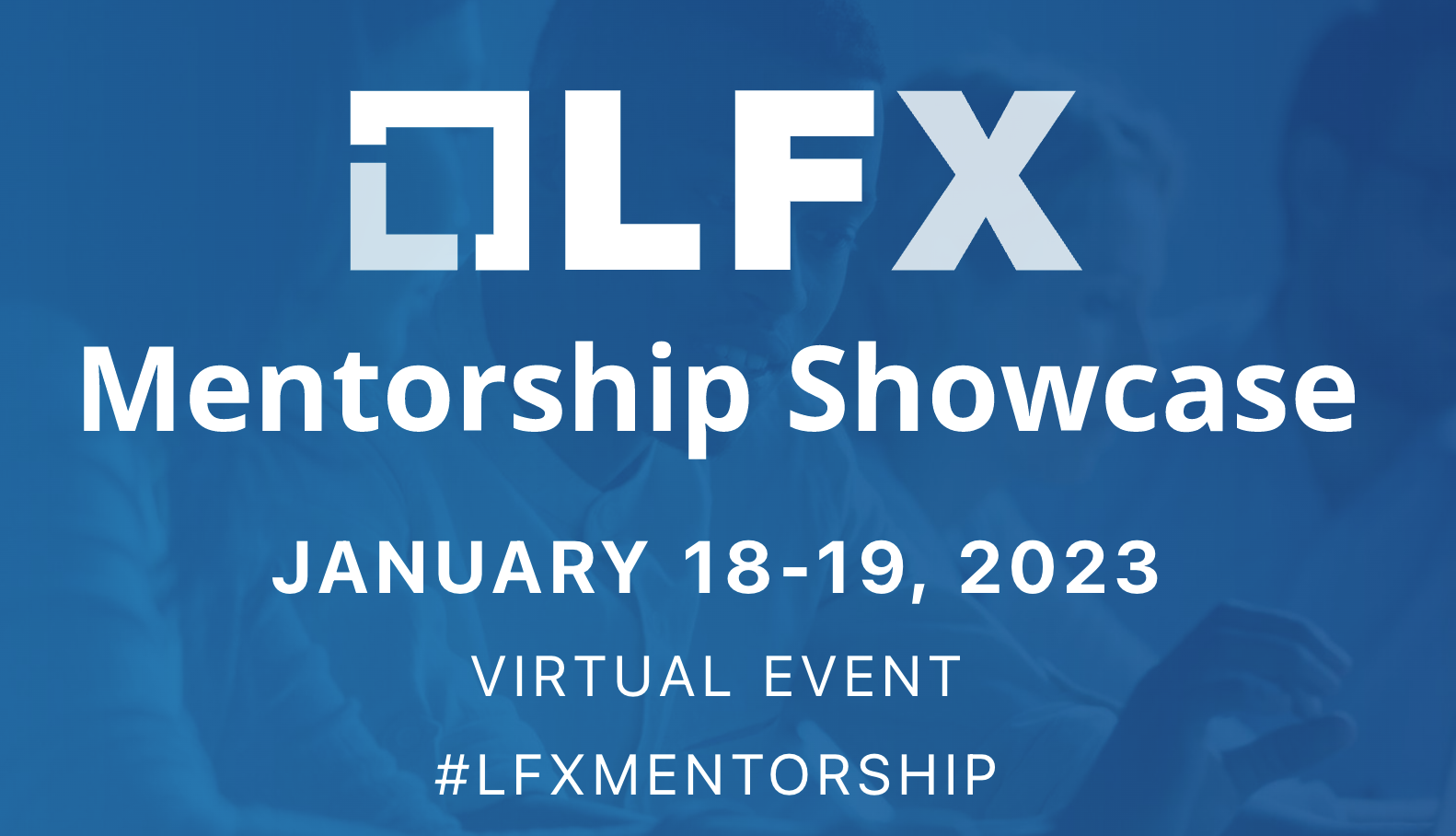 LFX Mentorships
Fall 2022 sessions

are wrapping up, and we are getting ready for the upcoming LFX Mentorship Showcase -- an opportunity for graduating mentees of the LFX Mentorship program to showcase the work they completed during their session term. This virtual event is free to attend and open to anyone who would like to learn more about the experiences of LF Mentorship Program mentees, find out more about some of the programs our projects are working on, recruit new talent, and support new developer contributions.

LFX Mentorship Platform

is hosting

UMASS Lowell COMP.5170

Introduction to Linux Kernel Development in collaboration with Red Hat and Kernel Development Learning Pipeline. Students will receive university credit and an LFX Mentorship certificate.
Linux Foundation project news and updates
Projects
Green Software Foundation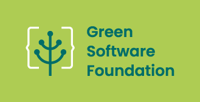 The State of Green Software will be the first report to map the new green software ecosystem, from key stakeholders to regulatory frameworks, from impact metrics to academic literature, open source tooling to actionable design patterns. Please participate in our 5-minute survey before December 31! We're also offering a free course in Green Software so you can get involved as a practitioner to learn to build, maintain and run greener applications.
Hyperledger Foundation

LF AI & Data Foundation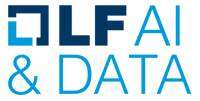 Celebrates reaching the milestone of over 18K developers contributing to its hosted projects, coming from over 525 organizations
Marked 11 new projects joining the Foundation since Jan 2022 - continuing its momentum of adding one new project every month
Released a new report on the convergence of AI, BI, and Data
Released a new report in collaboration with LF Research: Releasing Internal Code into a New Open Source Project: A Guide for Stakeholders
Our interactive landscape is now an industry reference to the open source AI & Data ecosystem capturing over 330 key, and critical open source projects
30 organizations now host projects with LF AI & Data - some host more than one!
PyTorch Foundation
The PyTorch Conference was held on December 2 in New Orleans. We had 936 total registrations, including virtual and in-person.
Stemming from the release of PyTorch 2.0 at the PyTorch Conference, we saw 11 earned media articles in publications like VentureBeat, SDTimes, Foss Life, Heise, and others. Social conversation among the PyTorch and AI community was also strong, highlighting the new features that PyTorch 2.0 will bring.
IBM Research and PyTorch collaborated to further machine learning in the cloud and built an open-source operator to enhance/improve PyTorch deployments on the Red Hat Openshift platform: IBM Research helps extend PyTorch to enable open-source cloud-native machine learning
Berkeley researchers released a whitepaper and a new library, Imitation, an open-source implementation of imitation and reward learning algorithms in PyTorch: Imitation: Clean Imitation Learning Implementations
LF Energy

FinOps Foundation

RISC-V International
OpenSSF
Delta Lake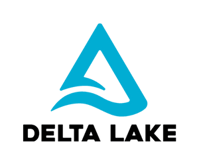 Linux, Embedded, IoT, and Mainframe
Linux
ELISA
Zephyr
Open Mainframe
Media coverage of LF projects
CNCF
FINOS
Hyperledger Foundation
LF Networking
OpenSSF
PyTorch
RISC-V
Follow us
Follow the Linux Foundation on social media to get all the latest info, updates on upcoming events, and breaking news and announcements from the global open source ecosystem. Follow us here: Twitter, Facebook, and LinkedIn.