18 MIN READ
Linux Foundation Newsletter: November 2022
The Linux Foundation | 30 November 2022
This month, we've got great news to share across the Linux Foundation. Here's a roundup of must-read updates, including the release of Sylva, LF Europe's first project, a new report from LF Research, community updates, Cyber Monday deals from LF Training & Certification, and so much more. We've also got a preview of what's coming up in December!
Contents
Training & Certification: Cyber Monday deals are here!
If you've been waiting to get trained or certified in Linux, Kubernetes, Node.JS, Hyperledger, or other open source projects, the Linux Foundation is discounting training courses, bootcamps, and certification exams up to 65% off through Dec 5th for our Cyber Monday celebration!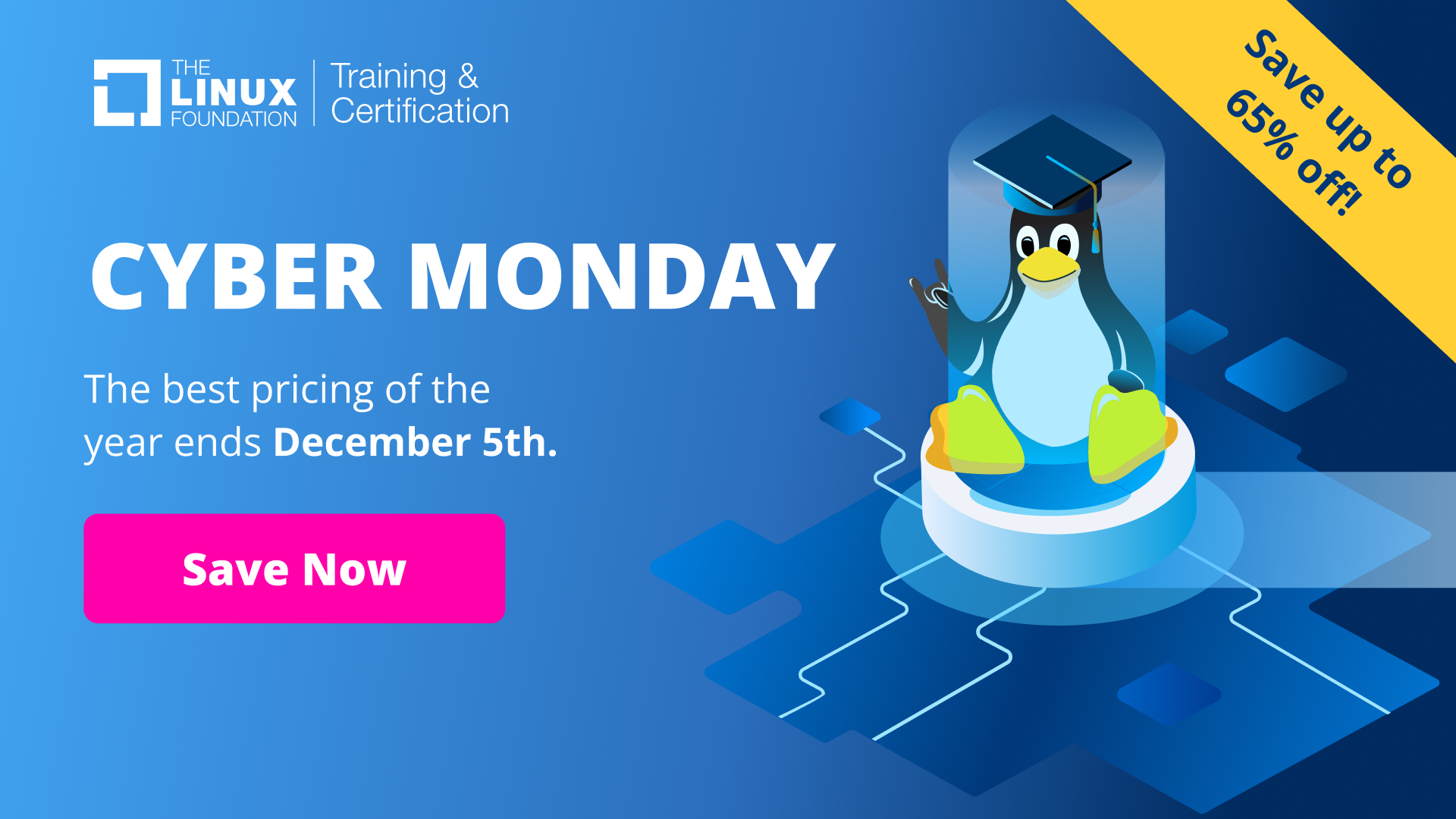 Interested in reading our Training newsletter? Click here to subscribe.
Telco cloud project Sylva launches under LF Europe at ONE Summit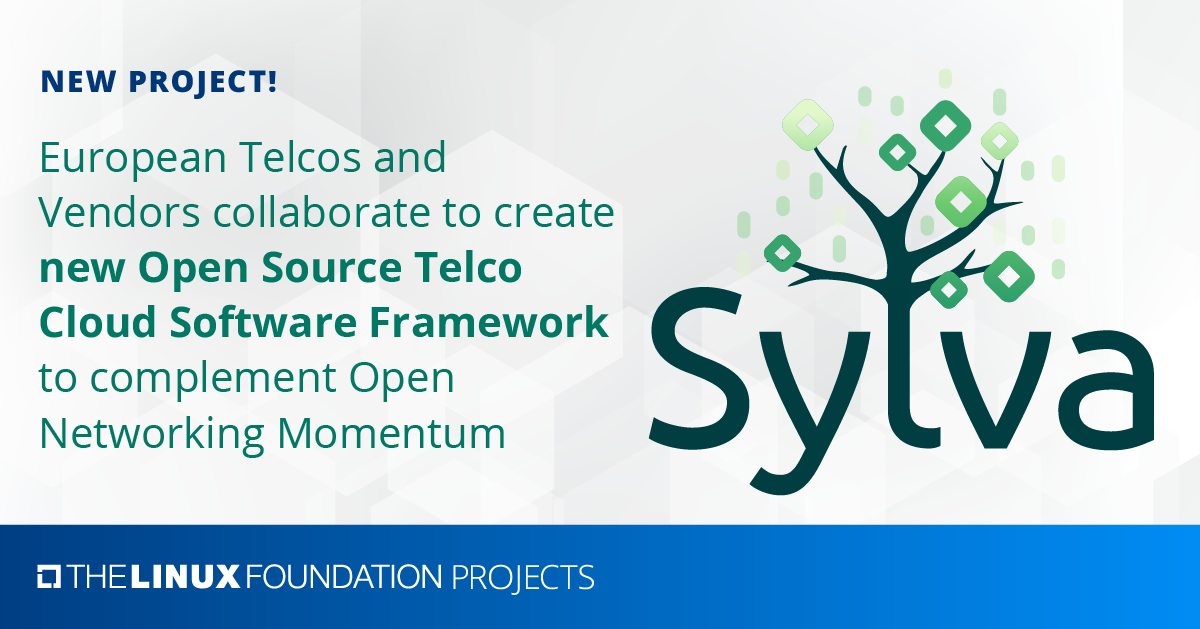 Less than two months into its launch, on the stage of ONE Summit in Seattle, LF Europe announced its first hosted project, Sylva, which brings together leading telcos and vendors (Deutsche Telekom, Ericsson, Nokia, Orange, Telecom Italia, Telefonica, and Vodafone) to accelerate cloudification of the network within EU privacy and security guidelines.
Sylva is designed to create a new, open source production-grade telco cloud stack within Europe. Sylva's common cloud software framework and adjacent reference implementation will reduce fragmentation of the cloud infrastructure layer for telecommunication and edge services and build on top of existing open source projects to provide implementations and extensions.
Specific goals of the Sylva project include:
Release a cloud software framework to prioritize requirements, develop solutions to be integrated within existing open source components, and produce production-grade solutions to be leveraged within commercial products.
Develop a reference implementation of this cloud software framework and create an integration and validation program to accelerate the adoption of network functions within the cloud.
Learn more about Sylva at https://gitlab.com/sylva-projects/sylva.
Expanding industry evolution at ONE Summit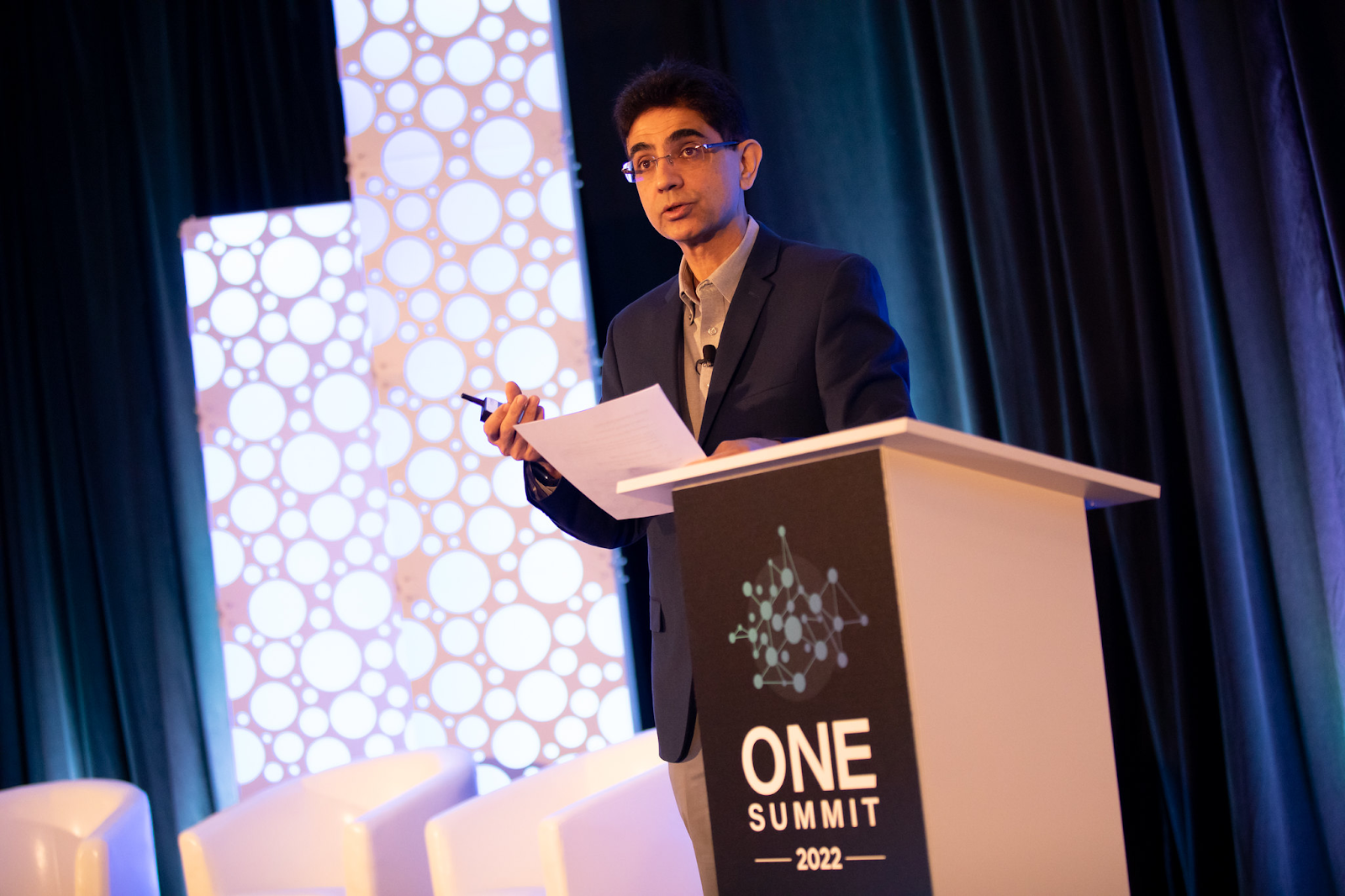 LF Networking GM Arpit Joshipura at ONE Summit Seattle 2022
In addition to Sylva, the Linux Foundation and LF Networking announced an expanding industry evolution that would affect every layer of the networking stack at ONE Summit.
During his opening keynote, LF Networking GM Arpit Joshipura touched on how much the ecosystem has grown and improved since open source was first introduced. He stated that the industry has now passed the point of no return for digital transformation enabled by open source.
"Leading organizations are using our project code — which continues to evolve and mature — in real-world deployments to scale. The community's collaborative work across the ecosystem is humbling and impressive; we can't wait to see what's next."
Additional announcements during the event include: Amazon's deployment of DentOS within third-party retail stores via its Just Walk Out Technology; upcoming ONAP release of ONAP Kohn, named in honor of the late Dan Kohn with new Network Slicking with RAN and other features; new LF Networking Platinum member Infosys; new LF Edge Premiere member Emerson; and new SONiC Premier member Marvell.
If you weren't able to attend ONE Summit, visit our YouTube channel to view over 100 videos from the sessions and keynotes, including member and sponsor presentations by AT&T, Dell Technologies, DARPA, TELUS, Red Hat, Nokia, Deutsche Telekom, Kyndryl, IBM, Cisco, Amazon, and so many more.
LF Member Summit: Coming together as a community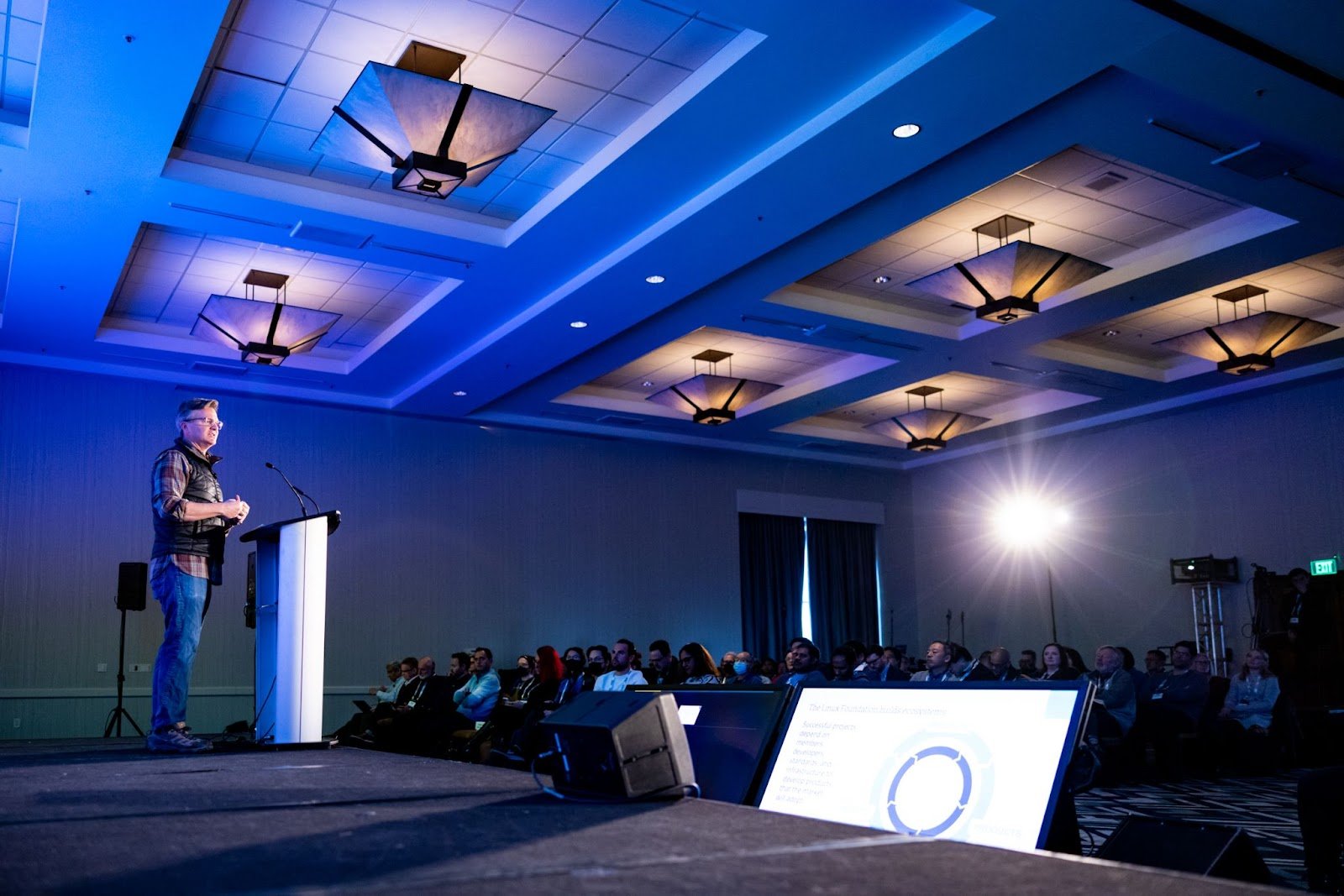 LF Executive Director Jim Zemlin during his keynote at Member Summit 2022
Earlier in November, we had the chance to spend time with many of our members and their leadership and teams at the LF Member Summit. It was encouraging. We gathered in Lake Tahoe committed to strengthening open source communities, improving the state of software supply chains, and building open source program offices (OSPOs).
Our keynote video on YouTube features the great presentations led by our esteemed guests:
Code Genome: Fingerprinting Code to Help Secure the Software Supply Chain - J.R. Rao, IBM Fellow and CTO, Security Research & Jeff Borek, WW Program Director, Open Technology & Developer Advocacy, Digital Business Group, IBM
Open Source Supply Chain Threat Landscape, A Moving Target - Brian Fox, Co-founder & Chief Technology Officer, Sonatype
MRI: The Picture of a Strong Foundation - Anne Bertucio, Senior Program Manager and Team Lead, Open Source Program Development, Google
The Role of Institutions in Open Source - Nithya Ruff, Head of the Open Source Program Office, Amazon; Governing Board Chair, The Linux Foundation
Boeing Launches OSPO: Lessons Learned - Damani Corbin, Strategy & Ecosystem Growth Lead, Boeing
Bringing Together Open Source and Open Science: Policy and Implementation - Roberto Di Cosmo, Founder and Director of Software Heritage; Chair, Software Chapter of the French National Committee for Open Science
Adopting a Safe by Design Philosophy - Bob Lord, Senior Technical Advisor, Cybersecurity and Infrastructure Security Agency (CISA)
Navigating a World in Flux - April Rinne, Author of Flux: 8 Superpowers for Thriving in Constant Change
New LF Research report serves as a guide to releasing internal code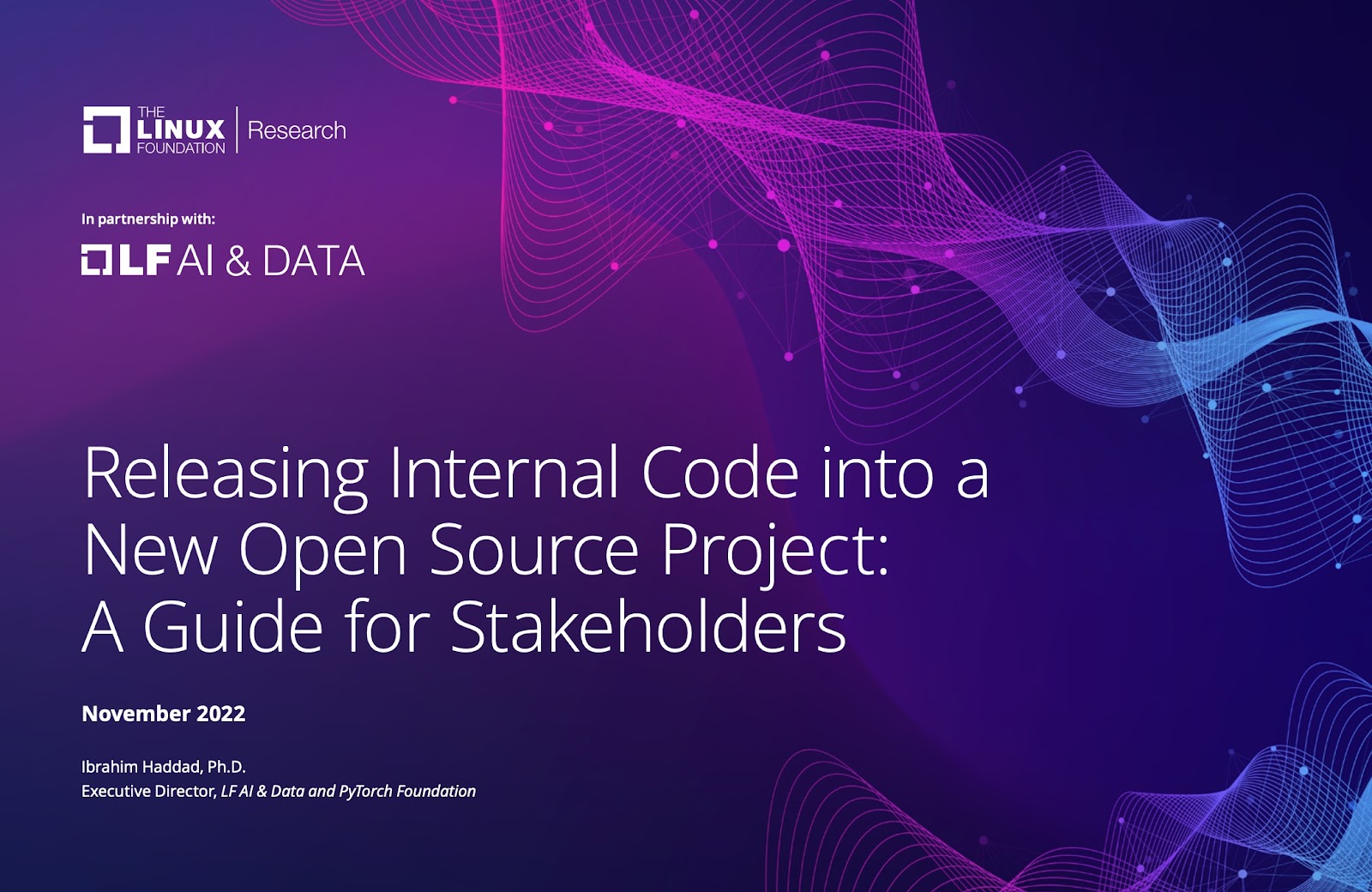 Corporate participation in open source has reached an all-time high and continues to grow as companies realize the value of consuming and contributing to open source projects. Part of the contribution that organizations make is open sourcing internal technology. This important contribution involves far more than just making the source code available.
This report is a vital resource for companies that plan to open source internal code as a standalone open source project, offering an overview of the process and identifying the critical elements that ensure the necessary tasks are properly captured and executed.
Read the full report by Ibrahim Haddad, Ph.D., Executive Director, LF AI & Data and Pytorch Foundation, Releasing Internal Code into a New Open Source Project: A Guide for Stakeholders
LFX: Understanding project health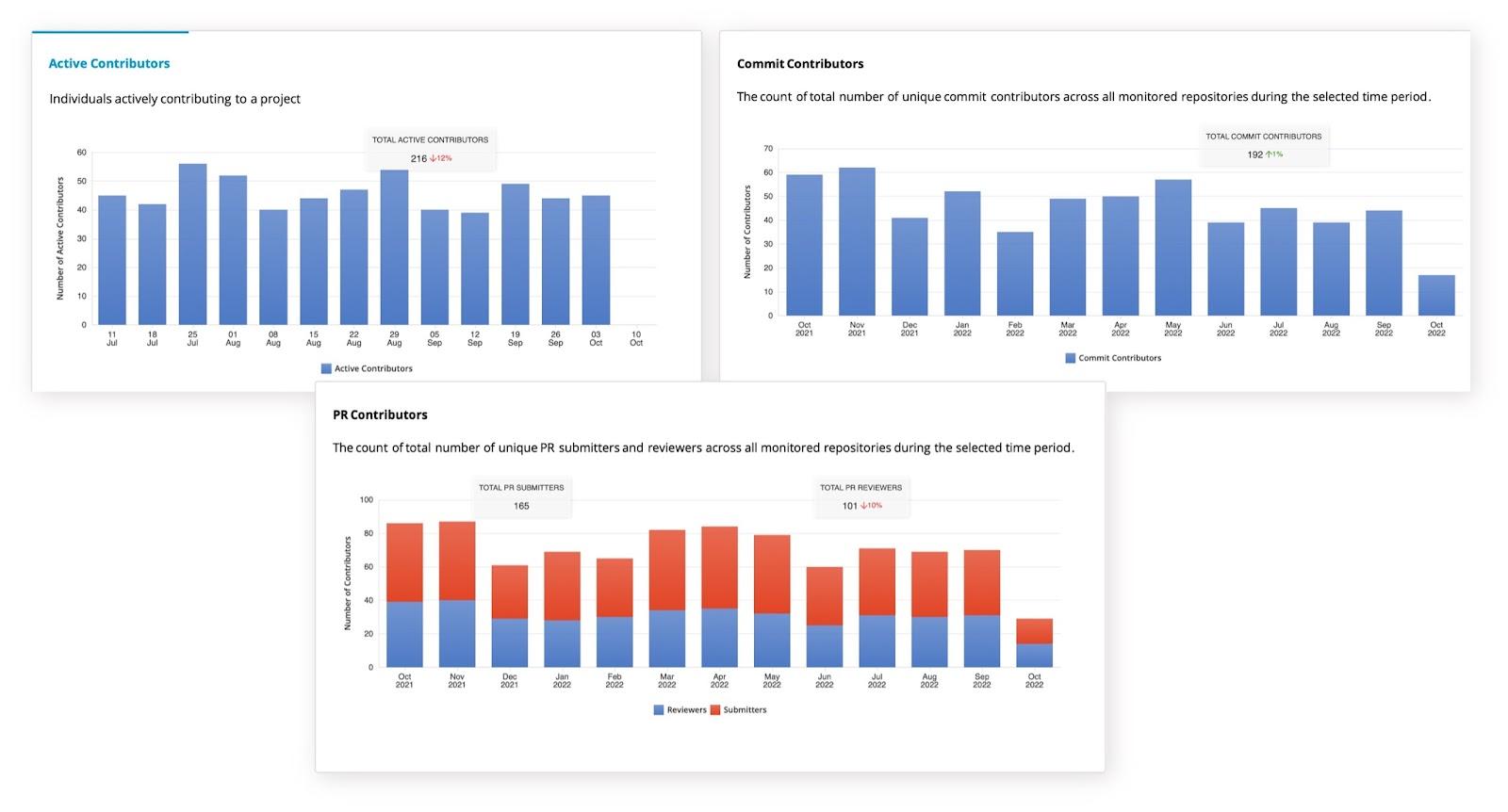 Monitoring the health of your community and nurturing its growth is crucial to understanding code velocity and participation. Our latest version of LFX insights provides powerful new tools, dashboards, and metrics to understand your project's performance and your community's engagement at a glance.
The new and improved LFX Insights will allow you to look at detailed technical contribution data, code velocity, and repository information. Dive into the numbers and see who is contributing, how much is being contributed, and how those metrics change daily. The updated Project Analytics and Observation dashboards will give community managers detailed access to their project communities, further enabling them to make recommendations on where the technical teams need to refocus or prioritize. Read all about it here.
Want to be an expert in LFX? Join your open source colleagues at the LFX Community Forum
Diversity, equity, and inclusion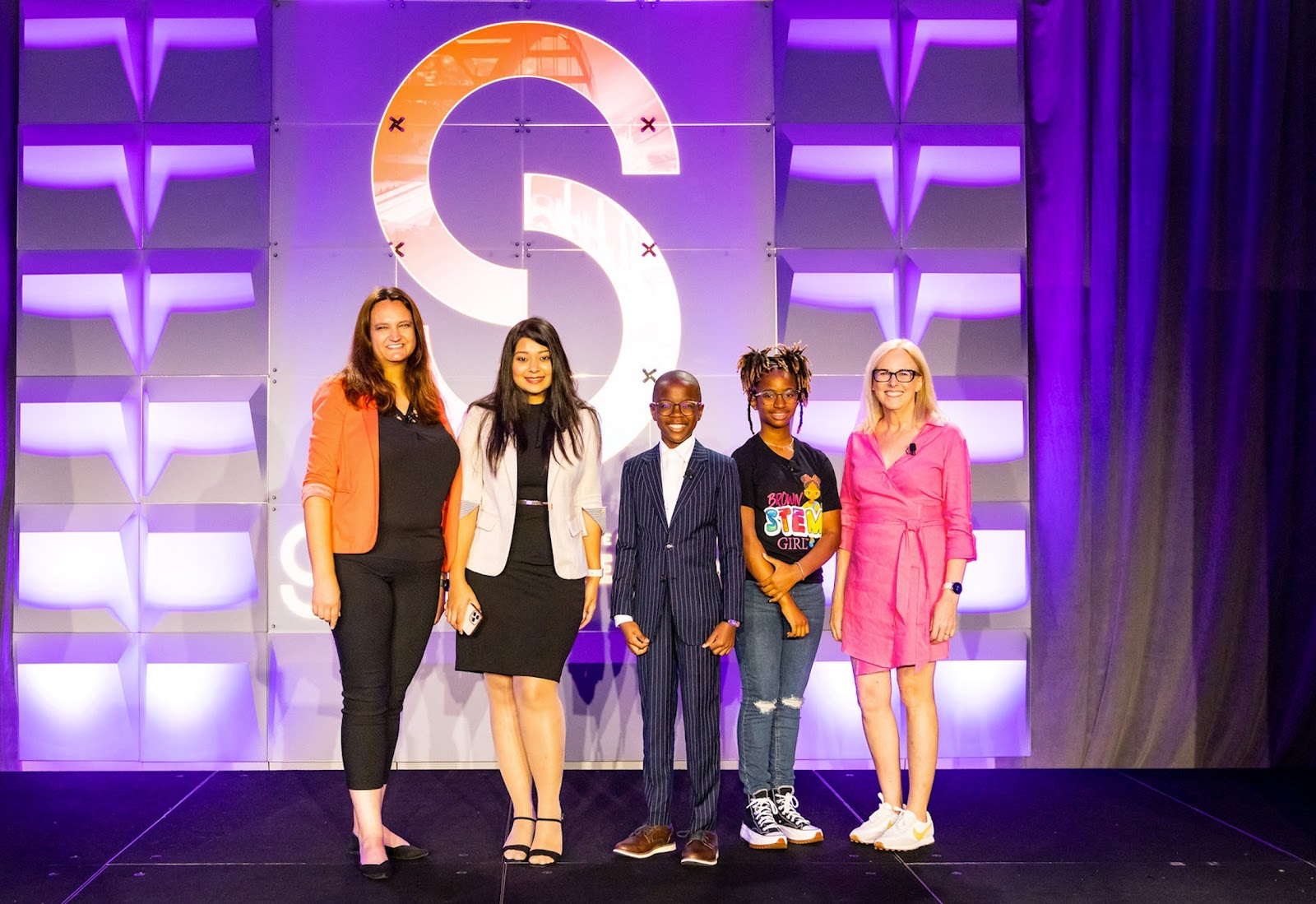 Industrial Light & Magic R&D Supervisor Rachel Rose (left), Delta Lake Developer Advocate Vini Jaiswal (second to left), TIME 2021 "Kid of the Year" Orion Jean with "Brown STEM Girl" founder Alena Analeigh at Open Source Summit 2022 North America (center), OpenJS Foundation GM Robin Ginn (right),
Words Matter: The Language of Diversity, Understanding, and Acceptance (Open Mainframe Project Webinar replay)
Diversity Scholarships are offered for events. For more eligibility information and how to apply, please visit the individual event's website (

all listed here

), click the "Attend" tab, and select the "Registration Scholarships" option.
The Linux Foundation's Travel Fund enables open source developers and community members to attend events they would otherwise be unable to attend due to a lack of funding. We emphasize funding applicants from historically underrepresented or untapped groups and those of lower socioeconomic status. Please click here for more information and to apply.
Mentorship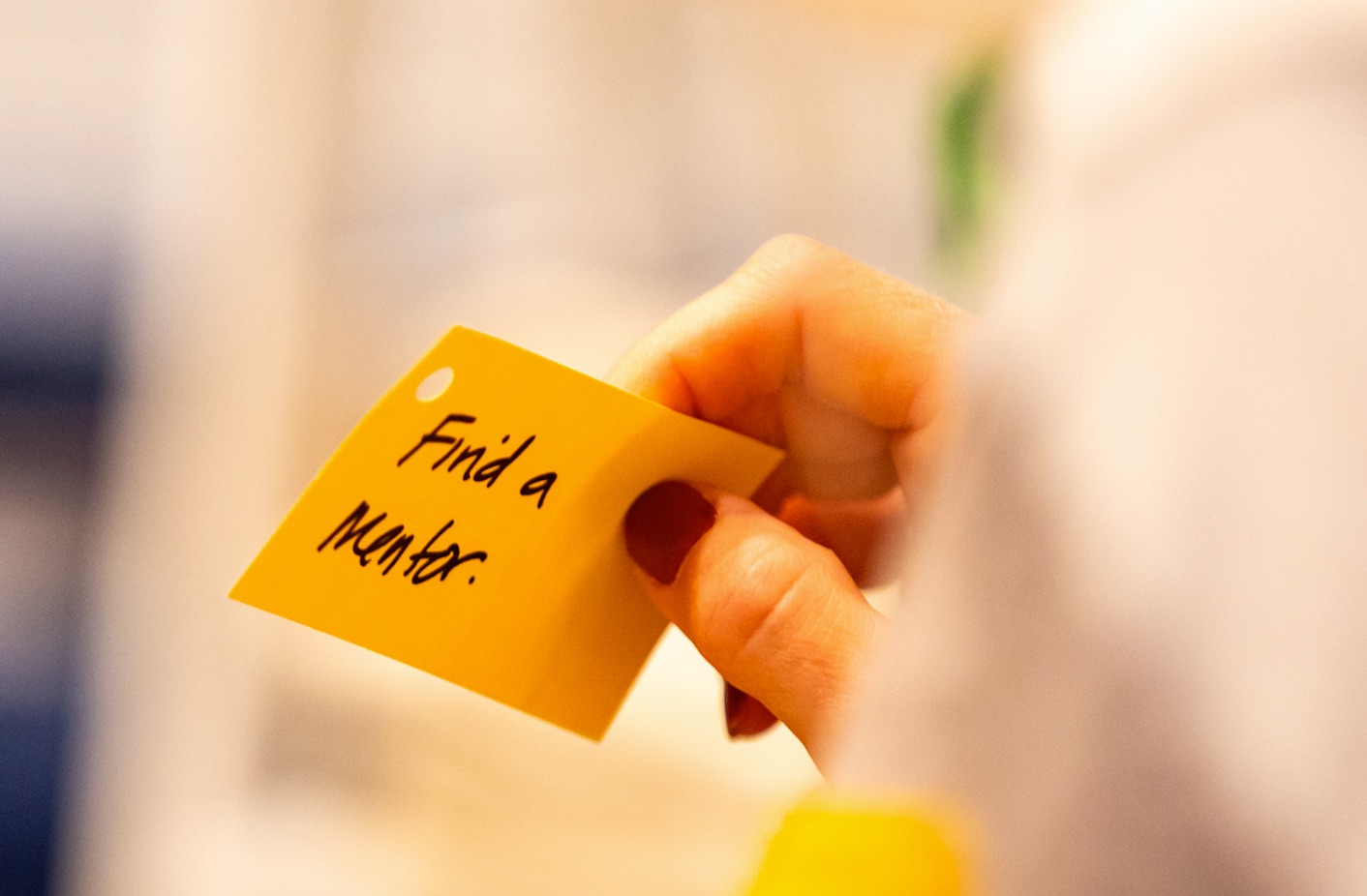 Mentorship: Allyship at its Best (Open Mainframe Project video)
In 2022, we received 6852 applications, the vast majority from outside the United States. The LFX Mentorship program will wrap up 2022 with more than 30 new Linux kernel developers and more than 240 new open source developers across all LFX projects, with CNCF leading with over 104 graduates.
Our mentors leverage

LF Live: Mentorship Series

resources to train mentees. This series provides expert knowledge and valuable interactive discussion across various topics related to the Linux kernel and other OSS projects. We continue to make these webinars available for free, and we will conclude this year with a total of 12.
Please visit LFX Mentorship Program Schedule & Timelines for information about the LFX Mentorship program and find LFX Mentorships. Stay tuned for the next LFX Mentorship Showcase to be held in January 2023 to connect our graduates with prospective employers from our member companies.
Linux Foundation project news and updates
Project updates
LF Energy
OpenSSF
Meet an OpenSSF Maintainer / Contributor Q&As with:
Continuous Delivery
IoT, Embedded, Mainframe Computing
AI, Machine Learning, Data
Hyperledger/Blockchain
FinOps
FinOps Foundation announced the 2nd-annual FinOps X conference, happening on June 27-30 in San Diego, with ~1,000 people and ~100 industry speakers. Also open for registration is the 1st FinOps Community Day Europe on March 21 in Amsterdam
Calling all FinOps practitioners! The data collection for The State of FinOps 2023 is open. Take the 20-minute survey to give valuable feedback to the community.
The highly anticipated second edition of the Cloud FinOps book is now available for pre-sale, updating all the existing content and eight new chapters.
Media coverage of LF projects
Upcoming events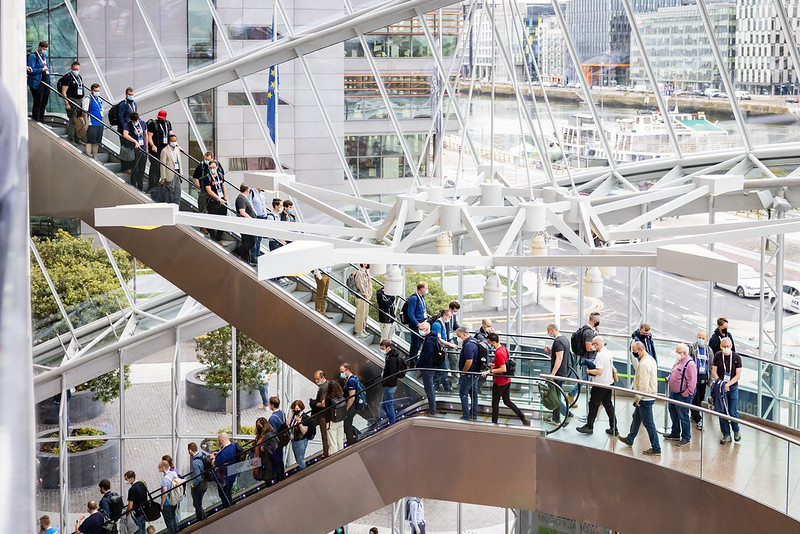 LF community attendees at Open Source Summit Europe 2022
To register (for in-person attendance or virtual), please view our full calendar of events here, and be sure to subscribe to our events newsletter. Check out our Flickr stream for photos of past events!
Follow us
Follow the Linux Foundation on social media to get all the latest info, updates on upcoming events, and breaking news and announcements from the global open source ecosystem. Follow us here: Twitter, Facebook, and LinkedIn.