49 MIN READ
Linux Foundation Newsletter: September 2023
The Linux Foundation | 14 September 2023
Welcome to the September edition of the Linux Foundation newsletter! This month we have an announcement about a new vulnerability disclosure policy, new research published about sustainability in open source projects, news from WASMCon, and what you can expect at the upcoming Open Source Summit Europe. Don't miss our exclusive training and certification discounts, and stay updated with the latest news from our Linux Foundation projects.
Contents
The LF's new vulnerability disclosure policy
In today's digital age, security is paramount for trust. The Linux Foundation, dedicated to collaborative software development, places security as a core priority. We continuously improve our security practices to advance open source communities and collaborative projects.
Today, we're introducing our new Vulnerability Disclosure Policy, bridging the gap between reporting and resolution and ensuring faster responses.
Training & certification deals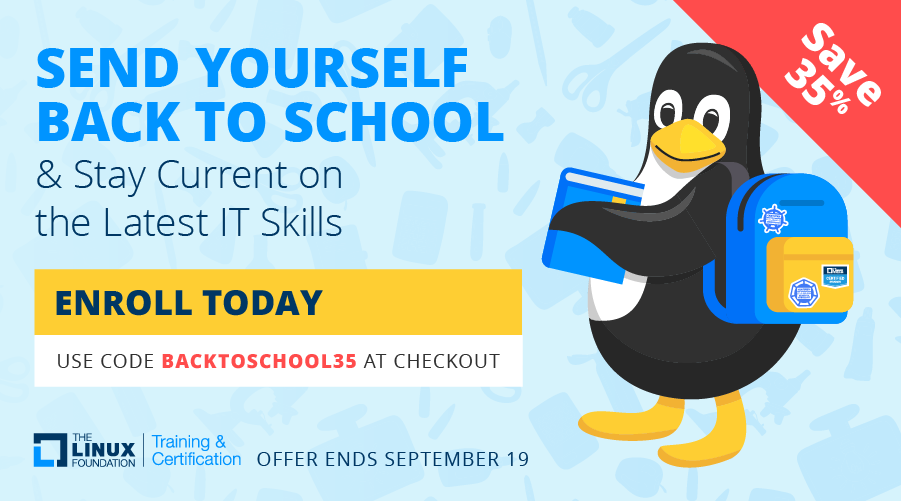 Keep current with IT skills that can help you advance your technology career by saving 35% on training and certification with BACKTOSCHOOL35 at checkout.
Interested in reading our Training newsletter? Click here to subscribe.
New report on open source for sustainability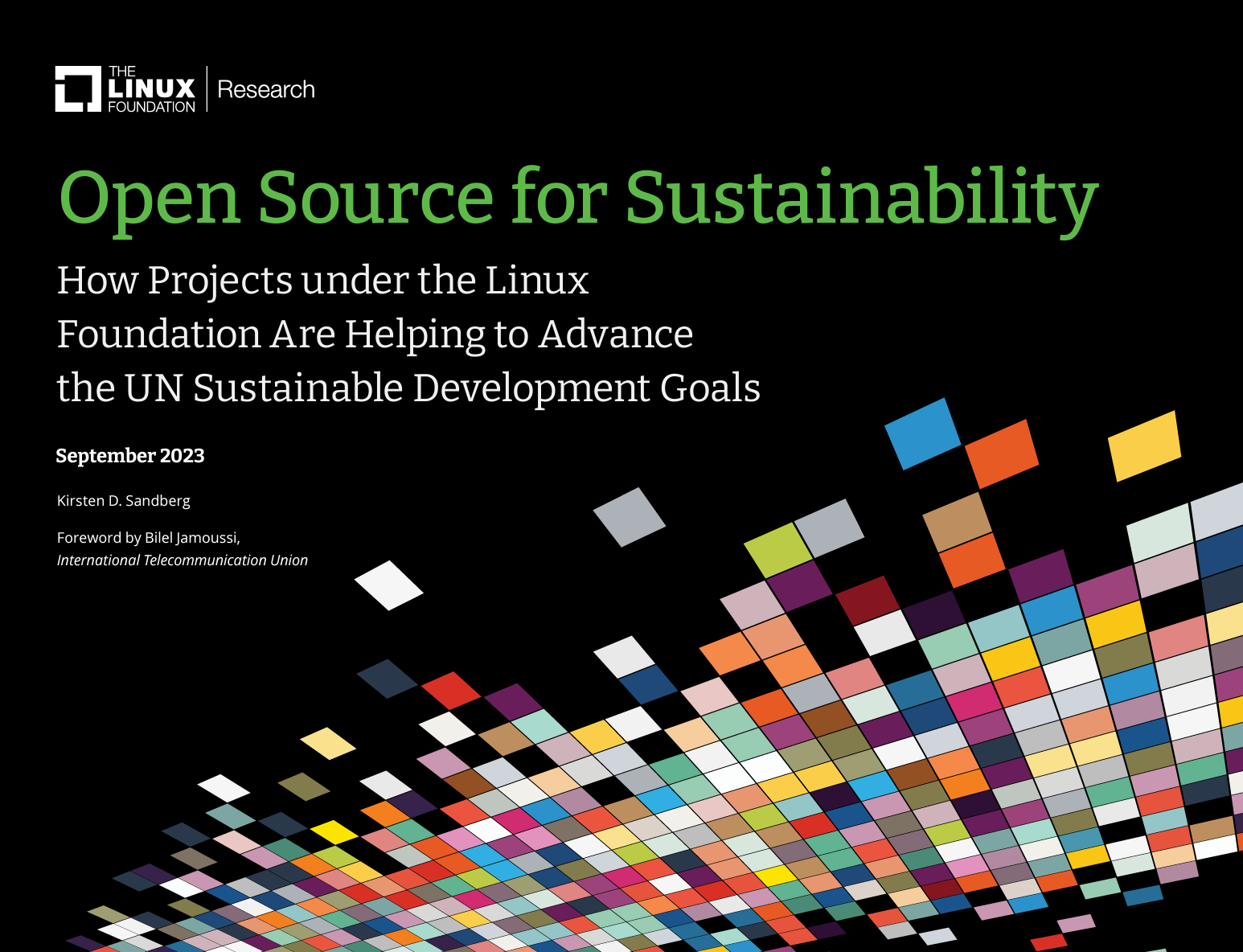 Linux Foundation Research recently conducted a comprehensive study to understand how the LF's portfolio of open source projects and initiatives align with the 17 United Nations Sustainable Development Goals (SDGs). These goals aim to address global challenges like poverty, inequality, and climate change by 2030.
The study explored various use cases, community contributions, and working group activities. It identified hundreds of digital public goods, including open content, standards, software, and hardware, that advance at least one of the SDGs. This research is a valuable resource to broaden the understanding of how Linux Foundation's projects and communities are making a difference and where additional resources could further amplify their impact.
Participate in Linux Foundation Research surveys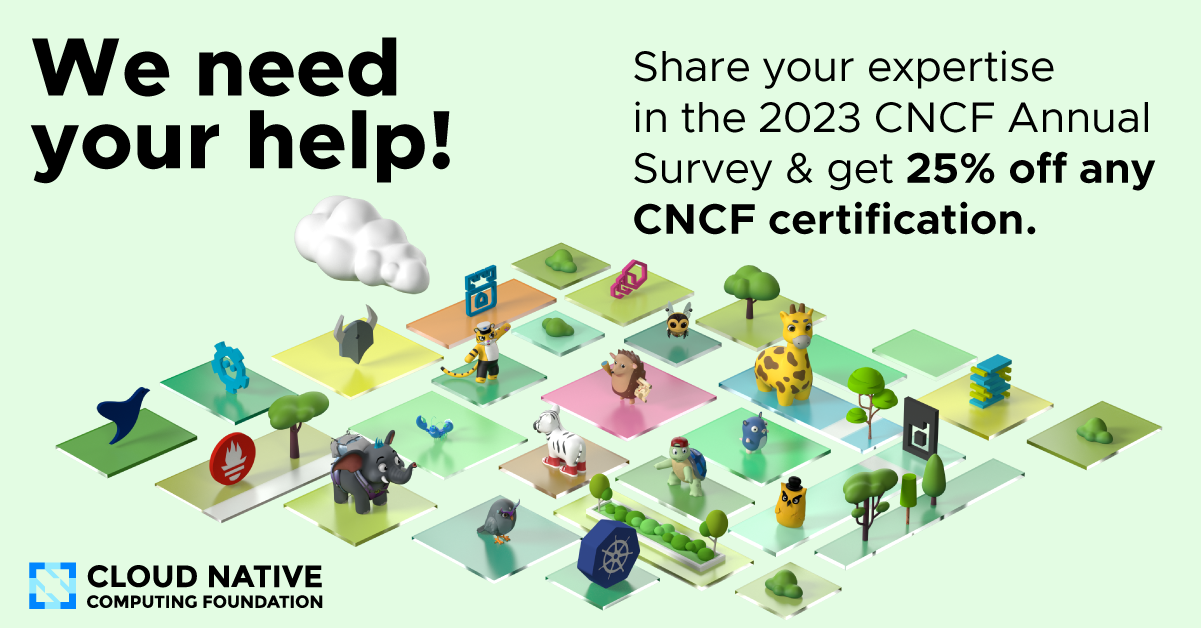 Do you work in the cloud native ecosystem? We want your input on our latest research project!
In 2022, LF Research and Cloud Native Computing Foundation ran a survey that revealed a rising trend among WebAssembly (Wasm) and the cloud native ecosystem. This year, we have partnered again to measure cloud native adoption and trends, understand motivations for using and contributing to cloud native projects, and forecast new opportunities in this space. We invite you to join this conversation by taking the 2023 CNCF survey today!
As a thank you for participating, we'll provide you with a 25% coupon off any Cloud Native Computing Foundation training or certification product amongst CKA, CKAD, CKS, PCA, or KCNA through November 10.
Upcoming events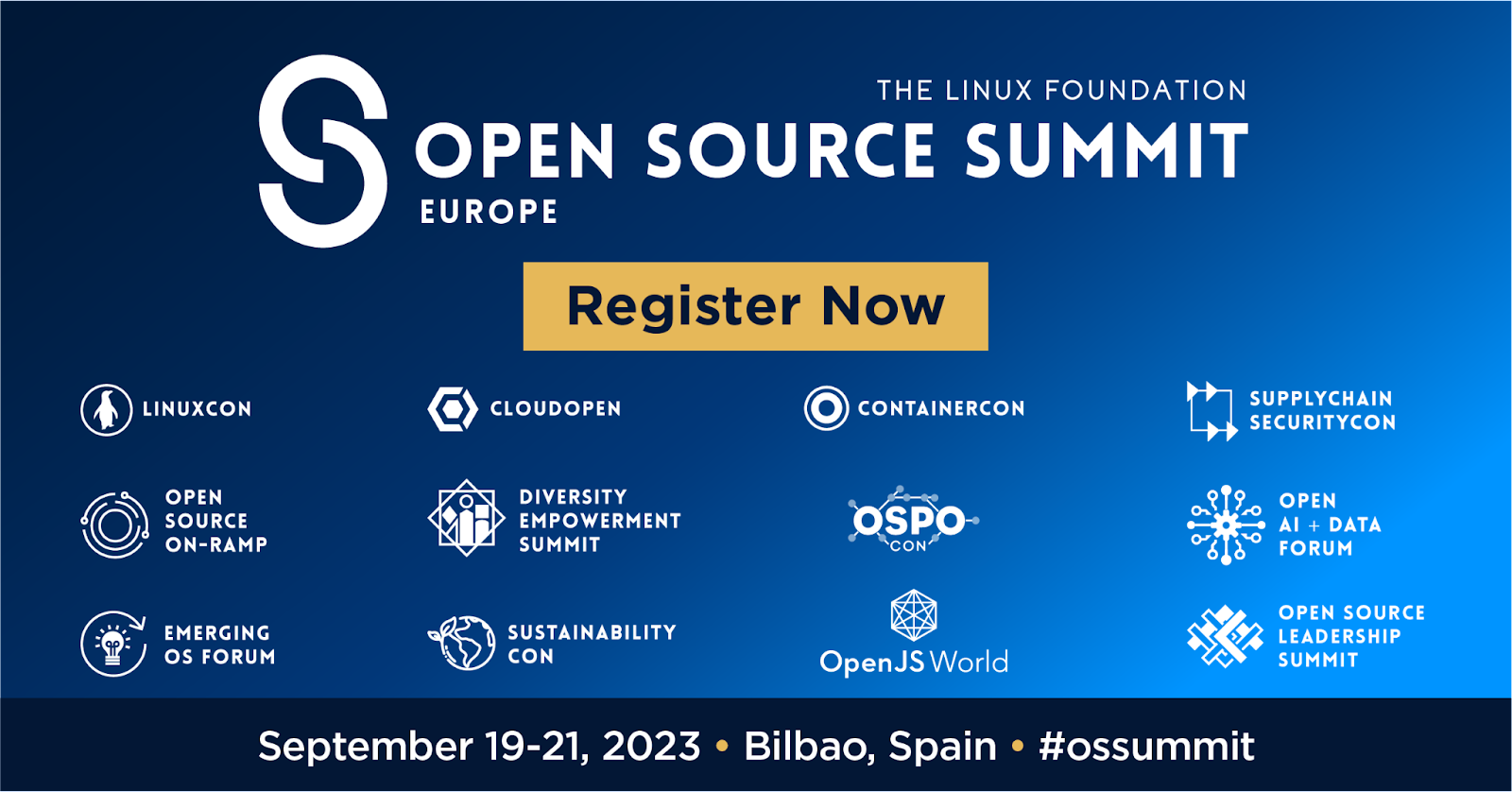 Open Source Summit Europe is next week! Join us in Bilbao, Spain, September 19-21. Register today!

175+ sessions across 12 micro-conferences covering the most cutting-edge topics and technologies in open source today, including Linux, AI, Security, OSPOs, Leadership, Cloud, Containers, Diversity, Sustainability, and MUCH more. We can't wait to see you there!
Spotlight: LF Europe Member Summit
All Upcoming events
To register (for in-person attendance or virtual), please view our full calendar of events here, and be sure to subscribe to our events newsletter. Check out our Flickr stream for photos of past events!
WASMCon: A glimpse into the future of WebAssembly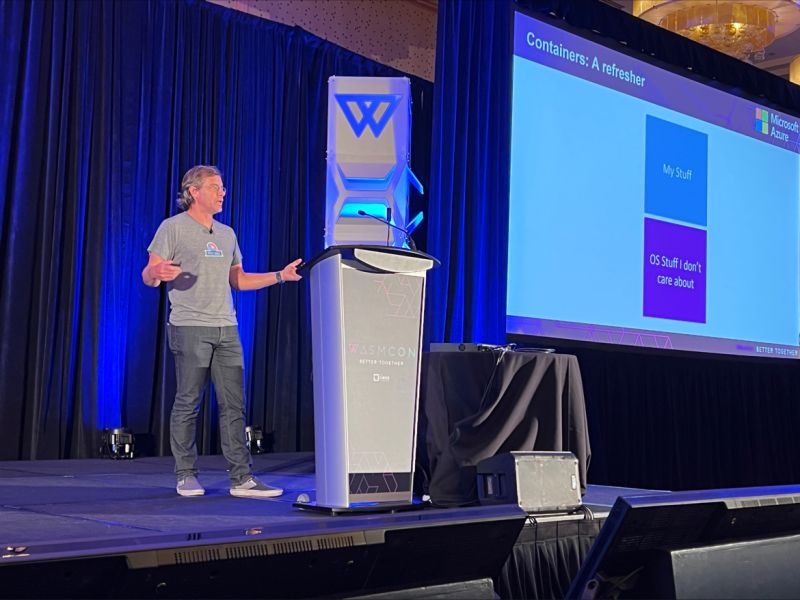 Image: Microsoft's Brendan Burns takes the stage at WASMCon
WASMCon, held on September 6 and 7, 2023, in Bellevue, Washington, provided a comprehensive look into the fast-paced world of WebAssembly (Wasm). The technology is set to redefine various sectors, including AI, IoT, and cloud-based development. Below are the key takeaways from the event keynotes hosted by WasmCon Co-Chair Michelle Dhanani.
Check out the YouTube playlist for video replays of all the WASMCon sessions
Diversity, equity, and inclusion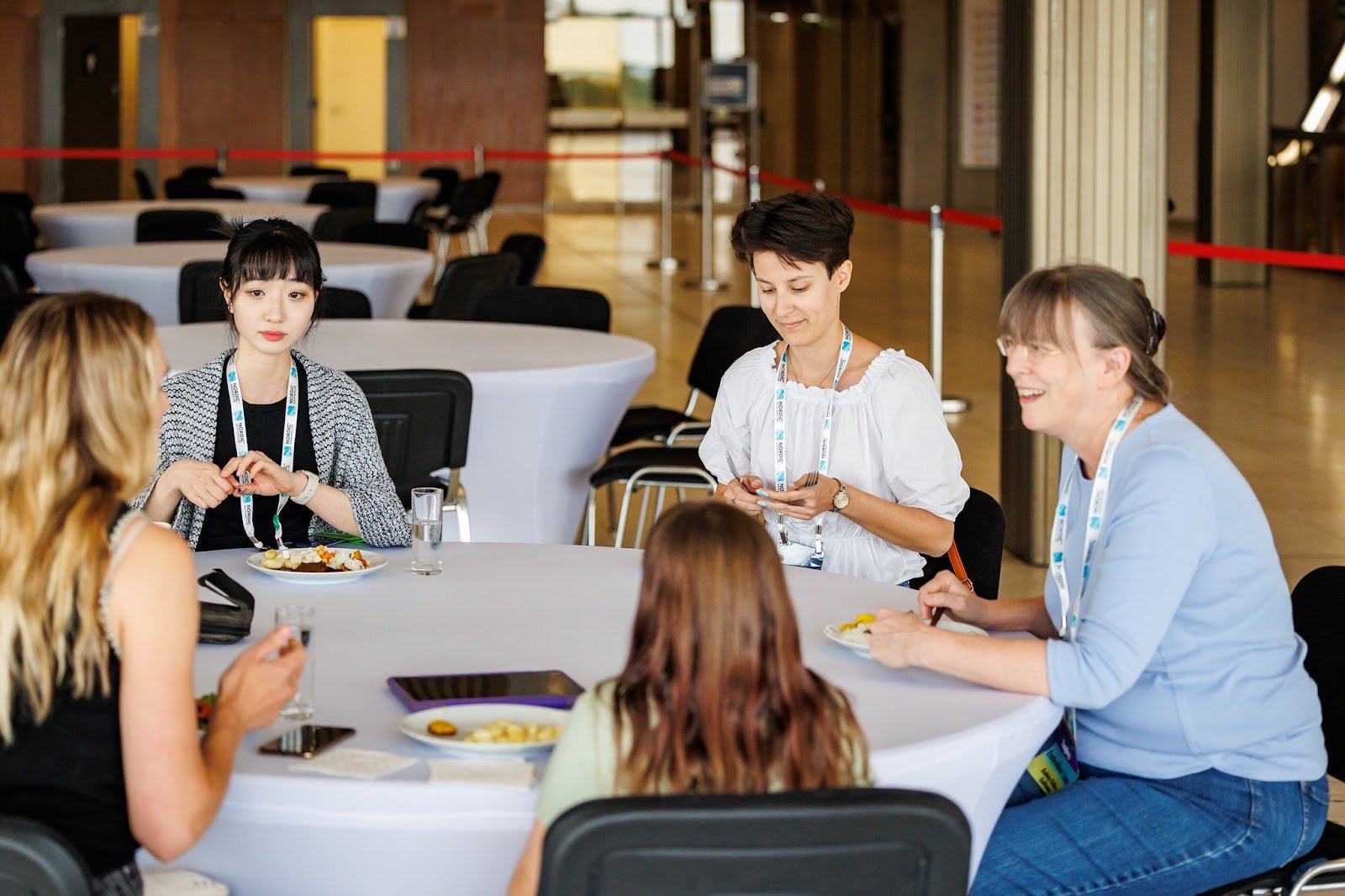 Image: Kate Stewart, LF VP of Dependable Systems (right), attending the Women and Non-Binary Lunch at Embedded Open Source Summit 2023.
LFX Mentorship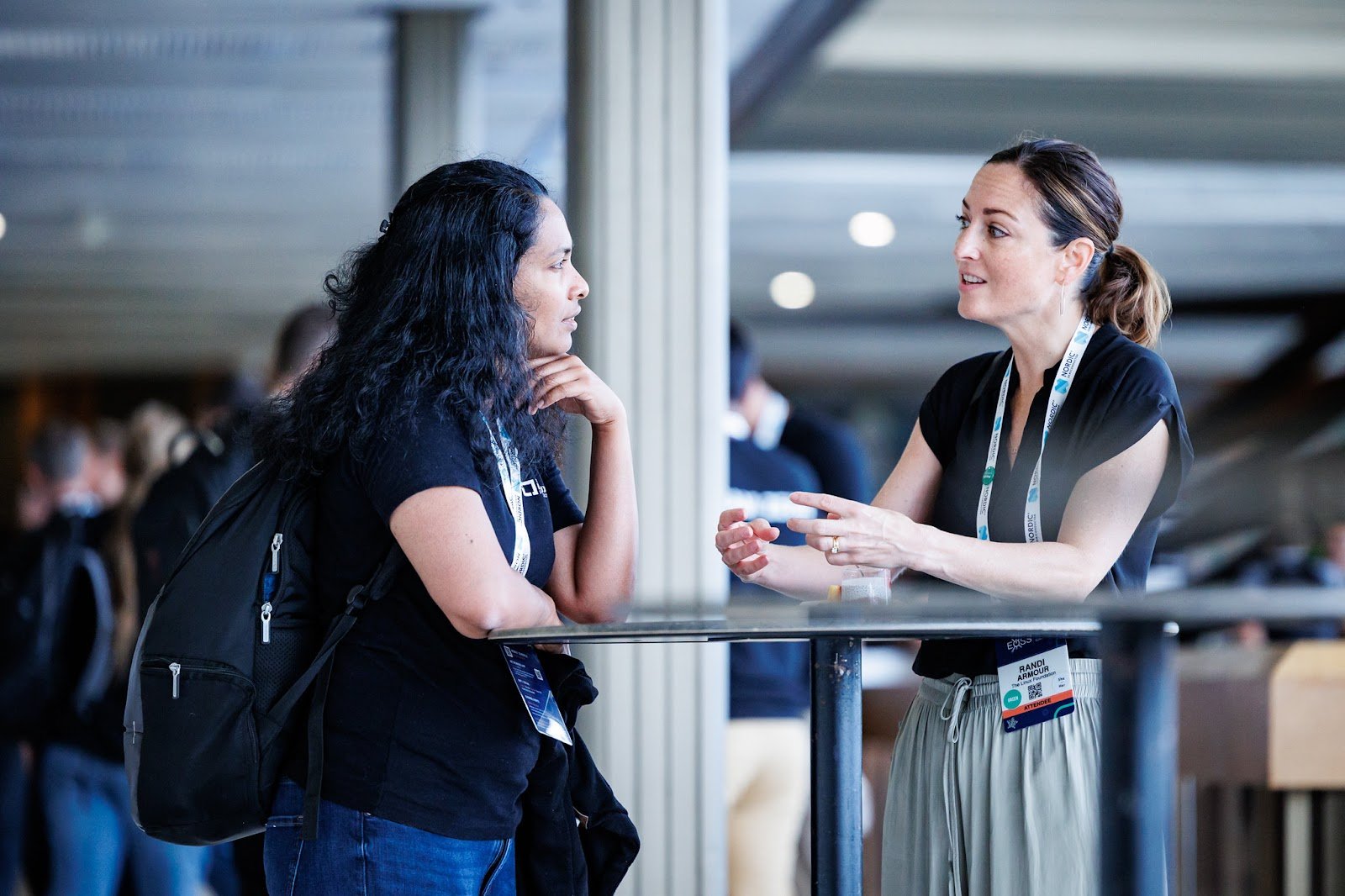 Image: Attendees collaborate at Embedded Open Source Summit 2023
Linux Foundation project news and

updates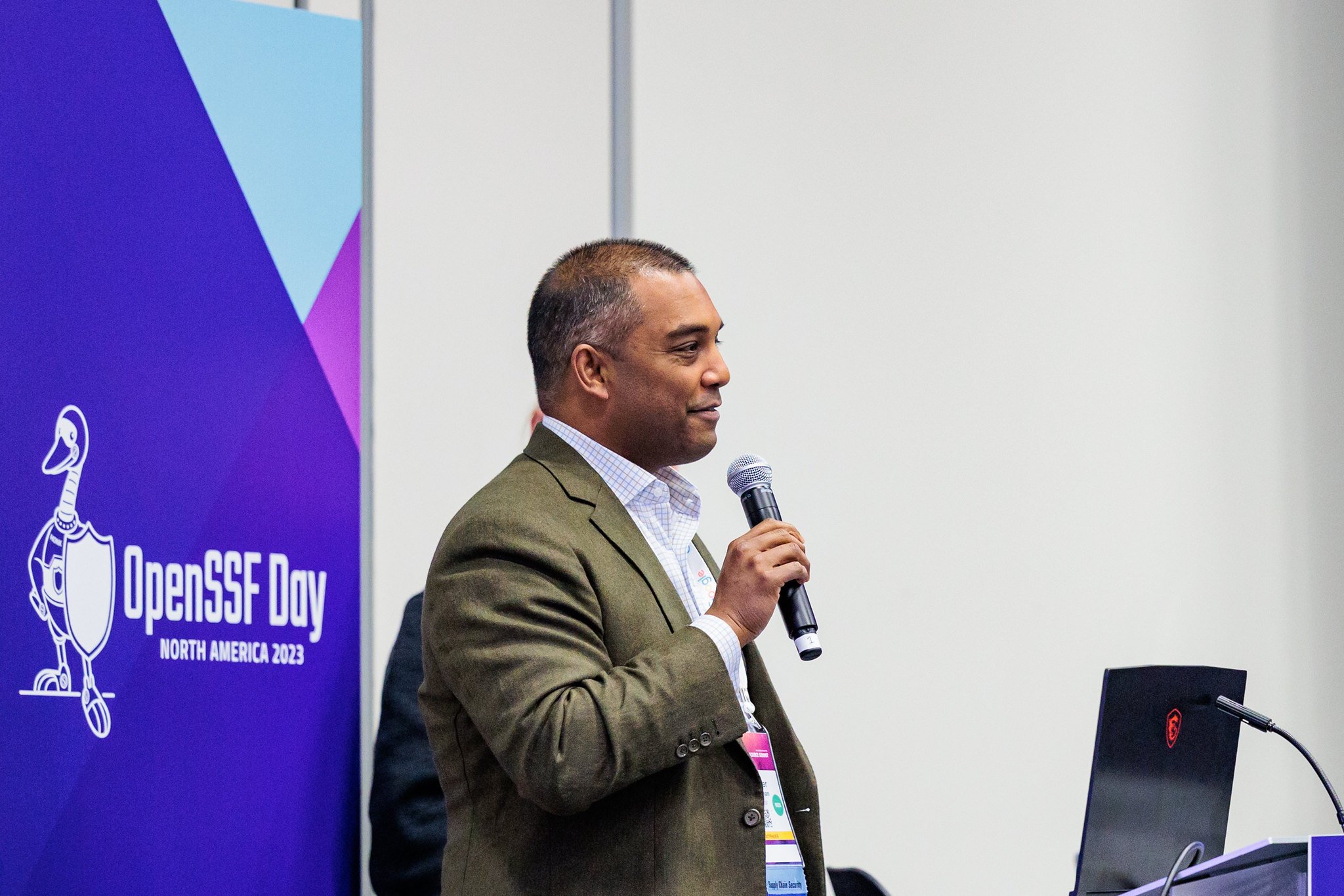 Image: OpenSSF GM Omkhar Arasaratnam at OpenSSF Day 2023
Open Source Software Security Around The World
LF AI & Data
CNCF
Delta Lake
ELISA (Enabling Linux in Safety Applications)
LF Energy
FinOps Foundation
FINOS
Green Software Foundation
Hyperledger Foundation
Joint Development Foundation (JDF)
MLflow
Networking Projects
LF Networking
LF Edge
Nephio
SONiC
Open3D Engine
OpenAPI Initiative
OpenJS Foundation
Open Mainframe Project
Open Programmable Project (OPI)
OpenSSF
Alliance for OpenUSD
OS-Climate
Overture Maps Foundation
PyTorch Foundation
RISC-V
Sustainable and Scalable Infrastructure Alliance (formerly Open19)
Yocto
Zephyr
LF in the media
Artificial Intelligence and Machine Learning
Cloud Computing and Kubernetes
Cybersecurity
Distributed Ledger Technology
Networking
Processor Architecture and Hardware
Follow us
Follow the Linux Foundation on social media to get all the latest info, updates on upcoming events, and breaking news and announcements from the global open source ecosystem. Follow us here: Mastodon, Bluesky, Facebook, LinkedIn, and X.