7 MIN READ
Meet LF Sustainability: How our hosted projects are enabling sustainable development and advancing United Nations goals
The Linux Foundation | 24 May 2023
While progress in the digital realm is essential, addressing our planet's sustainability challenges is equally crucial. The LF Sustainability initiative is LF's response to this global call to action. It aligns LF-hosted open source projects to 17 individual Sustainable Development Goals (SDGs) set forth by the United Nations and points to a broader open source community-wide initiative on climate action.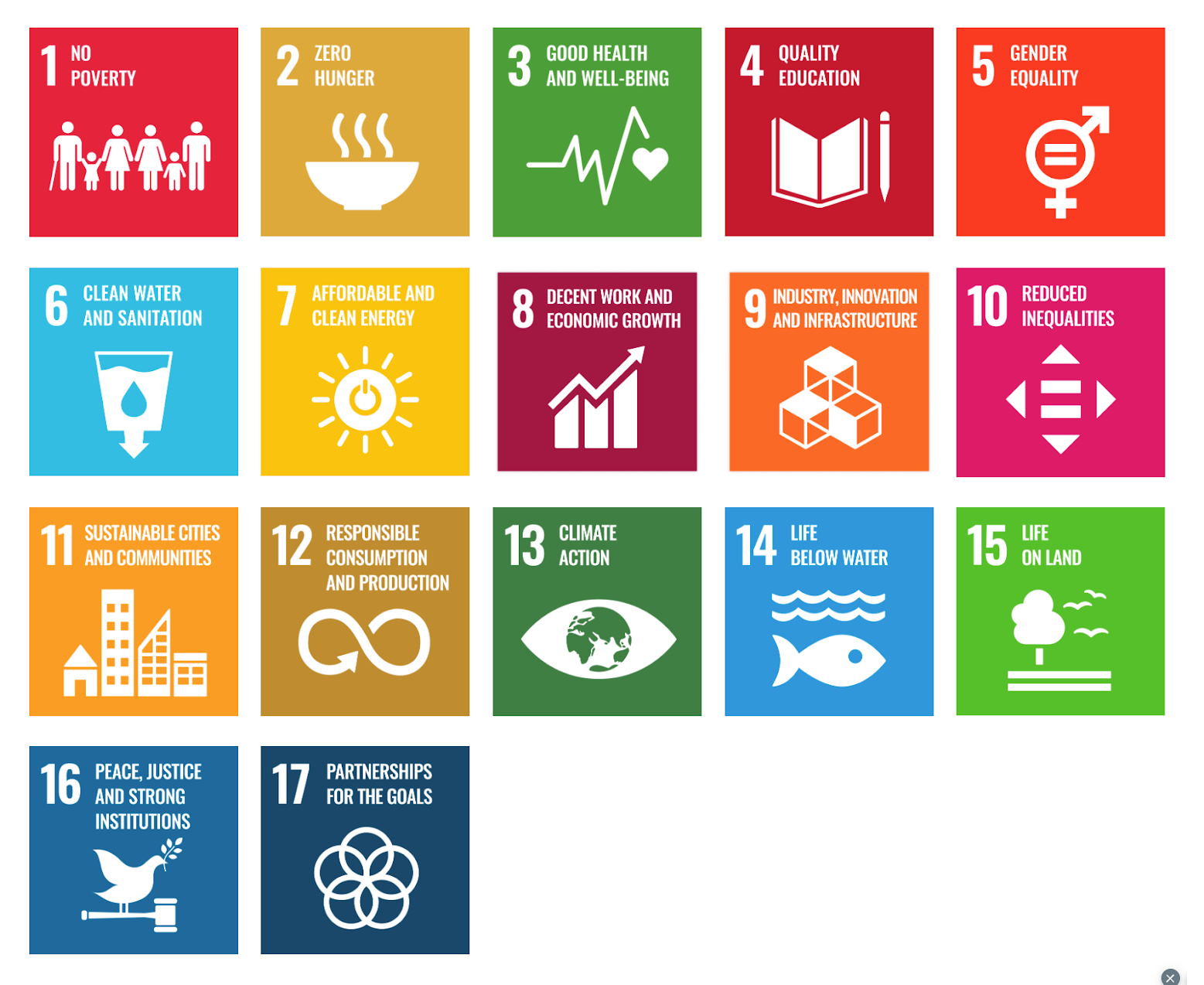 Image: The Linux Foundation supports the 17 UN Sustainable Development Goals (SDGs)
In 2017, in a report entitled Uniting To Deliver Technology For The Global Goals, the UN Global Compact and its 2030Vision partners identified digital technology—especially open source—as a crucial factor in achieving the UN SDGs, which could unlock an additional $2.1 trillion in annual revenue for the technology sector alone by 2030.
Introduced as part of the "2030 Agenda for Sustainable Development," the United Nations outlined these SDGs as "a plan of action for people, planet, and prosperity." They are an extension of the eight Millennium Development Goals and the UN Global Compact's measures of corporate governance relating to the environment, human rights, labor, and anti-corruption.
The SDGs are a blueprint for global economic development, keeping essential sustainability issues such as poverty, clean water and sanitation, quality education, and gender equality at the forefront. While these goals are ambitious, they are vital for the sustainable growth of our planet and urgently need addressing by 2030.
LF Sustainability: The intersection of open source and sustainable development
Recognizing the essential role of digital technology in sustainable development, the Linux Foundation launched LF Sustainability. This initiative seeks to understand how Linux Foundation projects align with the different dimensions of sustainable development. By identifying where and how these projects impact us, we can discern where the Linux Foundation community can direct resources to expand and deepen these efforts.
We conducted an extensive review of the projects under the Linux Foundation's umbrella, posing the following questions for each project:
Does the project's open source asset help its users make progress toward one or more of the UN Sustainable Development Goals?
Does the project itself or its organization help advance one or more of the UN Sustainable Development Goals?
To answer these questions, we looked for project use cases and documented the community's efforts, including its curators and contributors, its working groups, and special interest groups.
Importantly, work in this area is ongoing, and a more comprehensive research report and project list will be published later in 2023.
Highlighting LF Sustainability's contributions to the UN Sustainable Development Goals
To elucidate the reach and impact of several LF projects, we delve into how the initiative contributes to specific Sustainable Development Goals (SDGs). This spotlight on SDG4: Quality Education and SDG9: Industry, Innovation, and Infrastructure showcase the breadth of influence LF projects can have.
Quality education: Empowering learners worldwide
A central aspect of the Linux Foundation's approach to SDG4 is the production and dissemination of open content. The free educational material on the Linux Foundation's website reflects this commitment. These courses, accessible in English on the LF website and globally via edX's platform, cater to a diverse learner base. edX, boasting 80% of its learners from outside North America, extends the reach of these educational resources even further. Courses are also available in Japanese and Chinese on the respective LF sites, making Linux Foundation's educational initiatives truly global.
The far-reaching impact of these free courses and other open content goes beyond SDG4. Learners worldwide can gain practical training, earn certifications, and utilize their new skills within the LF ecosystem. By providing accessible education, LF supports gender equality (SDG5), promotes decent work (SDG8), and helps reduce inequalities (SDG10).
Industry, innovation, and infrastructure: Catalyzing global innovations
Linux Foundation's projects fuel digital innovation, directly contributing to SDG9. The portfolio under the Linux Foundation's umbrella is diverse, supporting a variety of use cases and industry needs. A few standout projects include AgStack, Zephyr, C2PA, and OS-Climate.
These projects and more under the LF Sustainability initiative underscore the power of open source communities to address and rectify sustainability gaps on a global scale.
Partnerships for the goals: Enhancing collaboration and reducing duplication
The development of open source assets often leads to a proliferation of similar projects, leading to competition for resources and fragmentation of solutions. Recognizing this challenge, Linux Foundation organizes projects and programs in common domains such as networking, AI and data, energy, edge computing, and blockchain technologies -- which helps to meet SDG17, "Partnerships for the goals."
One striking example of helping to achieve SDG17 is LF Networking. Launched in 2018, LF Networking brought together 83 active member organizations, rallied 9.41K active contributors, and housed 77 projects as of March 2023. By consolidating substantial initiatives under LF Networking, the Linux Foundation mitigates fragmentation, stimulates the cross-pollination of ideas, and frees up talent and funding.
Essentially, the Linux Foundation advances individual SDGs and fosters synergies. By weaving together the threads of quality education, industry innovation, and sustainable partnerships, the Linux Foundation Sustainability Initiative is making strides toward a more equitable and sustainable world.
There's still work to be done in aligning projects with sustainability
The LF Sustainability initiative serves as a hub connecting various Linux Foundation projects with specific SDGs. Aligned open source projects to these goals open pathways for the community to contribute directly to global sustainability objectives.
However, while impressive strides have been made in some areas, there are still gaps. For instance, the community lacks projects addressing advancements in clean water, sanitation, and life below water.
The Linux Foundation Sustainability Initiative is more than pursuing digital innovation—it's about leveraging that innovation to create a better, more equitable, and sustainable world. By integrating the UN SDGs into open source projects, we're not just imagining a better future but actively building it.
We invite you to join us in this vital work. Whether you're a developer, a business leader, or simply someone passionate about open source and sustainability, there are numerous ways to get involved. You can contribute to existing projects, propose new initiatives, or offer your expertise to help our projects align with and contribute to the SDGs.
Why it matters
The Linux Foundation's Digital Trust and Sustainability initiatives extend far beyond the mere consolidation of projects. They symbolize a monumental opportunity to leverage the power of the community to address some of the most critical issues facing our world today. These initiatives provide the necessary platform to secure our digital economy and preserve the future of our planet through sustainable action.
The LF Digital Trust initiative is playing a crucial role amidst the rise of cryptocurrencies, digital identities, and other digital assets, all necessitating a robust and secure infrastructure. Through projects like the Open Wallet Foundation and Hyperledger Foundation, LF Digital Trust contributes significantly to building trusted environments. These environments are crucial for fostering a resilient and trustworthy digital economy.
Simultaneously, the urgency for sustainable solutions is more pressing than ever. With the deadline for the United Nations' Sustainable Development Goals (SDGs) fast approaching, initiatives like LF Sustainability are paramount for coordinating and expediting our efforts toward these targets. By supporting projects like LF Energy and the Green Software Foundation, LF Sustainability is mobilizing the community to drive transformative change and contribute to a more sustainable future.
Involvement in these initiatives can take various forms. Whether you are a developer passionate about contributing your technical expertise, a corporation seeking to align with your Corporate Social Responsibility (CSR) initiatives or an individual moved by these causes, you have a role.
How to get involved
Project Contributions: If you possess technical skills, you can directly contribute to the diverse projects under these initiatives. From building infrastructure for digital asset security to developing software solutions for energy efficiency, opportunities are plentiful.
Participation in surveys and research: The LF regularly conducts surveys and research to gather essential data and insights that drive these initiatives. Your participation can significantly influence the future direction of these projects and their overall impact.
Initiative advocacy: Leverage your platform—be it your social media presence, your company's blog, or any other public platform—to share information about these initiatives and their work. Broadening public awareness of these initiatives can generate additional support and amplify their impact.
Sponsorship or partnership: Businesses and organizations can sponsor or partner with these initiatives, providing critical resources to advance the projects and expand their impact.
By getting involved, you're not just addressing pressing global challenges; you're also joining a community that is dedicated, innovative, and committed to making a difference. The importance of digital trust and sustainability is immense. Through LF initiatives, we each can contribute to our shared digital and sustainable future.