9 MIN READ
OpenSSF Outlook Q3 2023: Continuing to Strengthen the Open Source Ecosystem
The Linux Foundation | 18 July 2023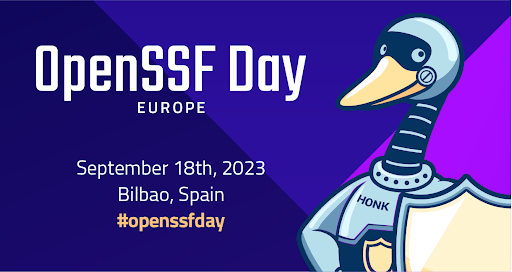 Hello, Linux Foundation members and readers! As we reflect on Q2 2023, here are some updates from the Open Source Security Foundation (OpenSSF) on what's been happening:
In May, we welcomed Omkhar Arasaratnam as the new General Manager of OpenSSF.
This April marked the release of Version 1.0 of the software supply chain security framework - SLSA.

OpenSSF Day Europe

is coming up on September 18, 2023, colocated with Open Source Summit Europe in Bilbao, Spain.
We rolled out the welcome mat for new members to the OpenSSF from leading technology firms.


Meet New OpenSSF GM Omkhar Arasaratnam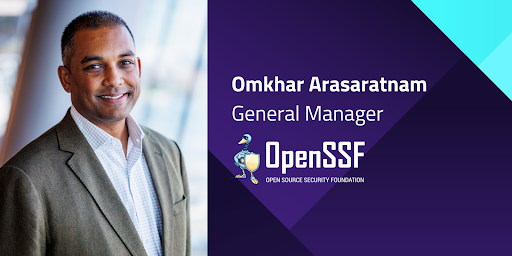 Join us for a conversation with new OpenSSF General Manager, Omkhar Arasaratnam, veteran cybersecurity and technical risk management executive with more than 25 years of experience leading global organizations. In this Q&A, Omkhar covers everything from the challenges he foresees in his role to what he thinks is the most important factor to keep in mind that affects the future of the open source community.
...
OpenSSF Announces SLSA Version 1.0 Release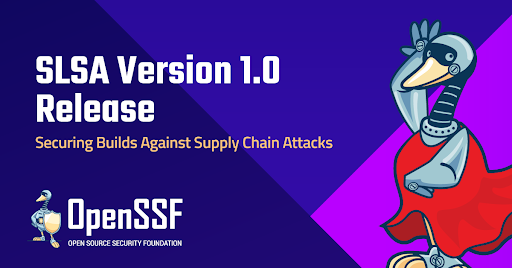 The OpenSSF was proud to announce the release of version 1.0 of Supply-chain Levels for Software Artifacts (SLSA). SLSA is an OpenSSF project that provides specifications for software supply chain security, established by community expert consensus. It's designed to give confidence that software hasn't been tampered with and can be securely traced back to its source. The stable release of the SLSA 1.0 Build Track lowers the barrier of entry for improvements, helps you focus efforts on improving your build, and reduces the chances of tampering across a large swath of the supply chain.
...
Coming Up: OpenSSF Day at Open Source Summit Europe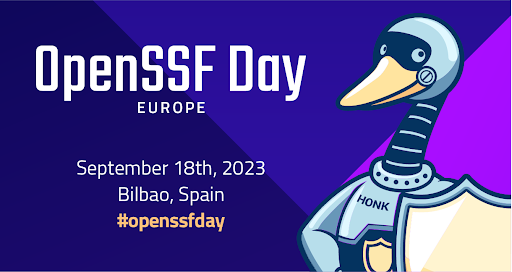 We're pleased to host OpenSSF Day at Open Source Summit Europe on Monday, September 18th. OpenSSF Day Europe brings together the open source community to discuss the challenges, big-picture solutions, ongoing work and successes in securing the open source software (OSS) supply chain. The full day program will feature keynotes from Open Source Security Foundation (OpenSSF) contributors and thought leaders. Register today!
...
OpenSSF Welcomes New Members, Veteran Cybersecurity Expert as General Manager, and New Funding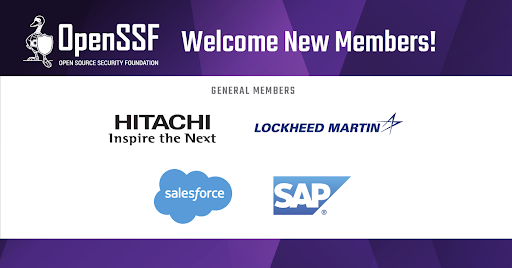 The OpenSSF welcomed four new members from leading technology firms: Hitachi, Lockheed Martin, Salesforce, and SAP. The OpenSSF also welcomed new General Manager, Omkhar Arasaratnam, who said, "It's an honor to help the Open Source community to build software that's secure by construction." Plus Microsoft and Google committed $5 million in continued funding for Alpha-Omega.
...
How You Can Help Secure the OSS Supply Chain
We've been busy at the OpenSSF, and often share updates with the community on our blog. Here are a few recent posts you won't want to miss. Check them out!
OpenSSF in the News Highlights
How You Can Help Secure the OSS Supply Chain
We continue to be committed to ensuring the open source software ecosystem is secure for all. Explore getting involved in the OpenSSF. This could range from participating in our working groups to joining our Slack or mailing list.
We look forward to working with you to help secure the entire OSS ecosystem!