5 MIN READ
Supporting Women in Open Source at Grace Hopper Celebration
Jennifer Bly | 04 October 2022
The Linux Foundation celebrated diversity and inclusion by supporting the Grace Hopper Celebration (GHC) in Orlando, FL, which brought together women and non-binary people of all career levels who view technology innovation as a strategic imperative. The Linux Foundation was proud to sponsor GHC and support and encourage more women and non-binary technologists to get involved and contribute to open source projects.
Next i
s Now
The theme of GHC this year was Next is Now, and as a collective, the amazing tech innovators and thought leaders gathered together to move the industry forward. The OpenJS Foundation, OpenSSF, LF Training & Certification, CNCF, Hyperledger Foundation, and RISC-V teamed up to represent the Linux Foundation at a booth in the GHC exhibit hall. Over the course of four days, we talked to thousands of women and non-binary people to encourage them to join us in the amazing work of open source. No matter your interest – AI, Blockchain, Cloud, DevOps, IoT, Linux, Networking, Hardware, Security, Web – there's an open source project for you that could use your expertise.
Spotlight on Open Source
Before the start of the in-person portion of the conference, Open Source Day aimed to pave the way for the next generation of contributors and maintainers in the community. This all-day hackathon gave participants the chance to work with peers and experienced mentors to make open source contributions and attend workshops designed to level-up skills in open source. Participants contributed code to a variety of open source projects such as:
OpenJS Foundation's Node.js - an open-source, cross-platform, back-end JavaScript runtime environment that runs on the V8 engine and executes JavaScript code outside a web browser, which was designed to build scalable network applications.
Hyperledger Foundation's FireFly - the first open source Supernode: a complete stack for enterprises to build and scale secure Web3 applications.
LF AI & Data's Egeria - open source metadata standard. It provides open APIs, event formats, types, and integration logic so organizations can share data management and governance across the entire enterprise without reformatting or restricting the data to a single format, platform, or vendor product.
LF AI & Data's AI Fairness 360 - an extensible open source toolkit that can help users understand and mitigate bias in machine learning models throughout the AI application lifecycle.
CNCF's Argo CD - open source tools for Kubernetes to run workflows, manage clusters, and do GitOps right.
Hands-on workshops throughout Open Source Day were dedicated to helping overcome barriers to contributing to open source and featured topics like Git 101 to How to Write an Accessible Pull Request. Robin Ginn, executive director of the OpenJS Foundation, participated in a security workshop that included registrants who participated in mock open source problem resolution. This helped them develop a more nuanced understanding of the effort required to sustain open source software communities and how we can pull together multiple perspectives to achieve the goal of well-functioning software ecosystems.
Then on Tuesday evening, the Linux Foundation and Fannie Mae hosted an Open Source Happy Hour to bring together open source advocates at Cafe Tu Tu Tango in Orlando where open source leaders, advocates, maintainers, and contributors cultivated connections among the open source community at GHC.
Reflecting on these events, Shagun Bose, Grace Hopper's Open Source co-chair and SWE at Intuit, said, "The Open Source community is so welcoming and supportive! One of my favorite moments from the day was when multiple representatives and mentors from different projects responded to a concerned participant asking whether she could keep contributing post-event. It was a small moment, but it illustrates beautifully how events like these can support and enable new contributors to confidently take their first step and forge lifelong connections within the community."
Increasing Diversity in Open Source
The Open Source Day and Track at GHC were aimed at increasing diversity in the open source. Anna Jung, Senior ML Open Source Engineer at VMware and GHC'22 Open Source Co-Chair said, "Reflecting back, I am so grateful to the open source community for being part of the Grace Hopper Celebration, especially Open Source Day. Open Source Day was only possible because 60+ project maintainers/contributors, 70+ mentors, and 15+ speakers volunteered their time to be part of the event. Because Open Source Day is a hackathon, participating in Open Source Day takes considerable time and effort, especially for projects and mentors. Therefore, I am thankful to them for being true leaders in the movement to increase diversity in open source. They collectively helped thousands of attendees, and in less than 7 hours, there were more than 100+ contributions made to open source, mostly from women in tech."
Ambika Sharma, Principal Data Product Manager at U.S. Bank and GHC'22 Open Source Co-Chair said, "Open source was loud and proud at GHC22! We're grateful for the community coming together to welcome, celebrate and elevate more women to take their first steps into the world of open source software. Linux Foundation had a pivotal role in making open source center-stage at GHC22 and we are grateful for their partnership. Five of the 27 projects which participated in Open Source Day were from the Linux Foundation. Two board members of the Linux Foundation were speakers and shared advice on building careers in open source – Nithya Ruff and Sarah Novotny. Linux Foundation hosted a wonderful Happy Hour at GHC22 in Orlando bringing the open source community together. Here's to celebrating the next generation of open source contributors and advocates."
For some more great takeaways on the sustainability of building inclusive open source communities, Robin Ginn discusses the progress made in teaching a new generation of women how to code using open source software (OSS) as well as the need to create a bridge for new maintainers of varying identities and backgrounds to get involved on the OpenJS blog.
Helping Women Skill Up
If you are looking to uplevel your skills, The Linux Foundation Training & Certification is offering a 25% discount off any e-learning course or certification in the entire catalog for GHC attendees through October 7th, 2022.
Who Run the World?
The world runs on open source and open source needs more women and non-binary people contributors. Please get involved and share your valuable experiences, skills, and perspectives with the open source community.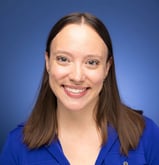 Jennifer Bly
About the Author
Jennifer Bly leads marketing and communications for the Open Source Security Foundation (OpenSSF), the cross-industry collaboration focused on improving the security of the open source software ecosystem. She develops marketing strategy and manages integrated communications campaigns that support business goals, drive brand awareness, and build community.