1 MIN READ
TODO Group Releases OSPO Definition 2.0
The Linux Foundation | 25 July 2023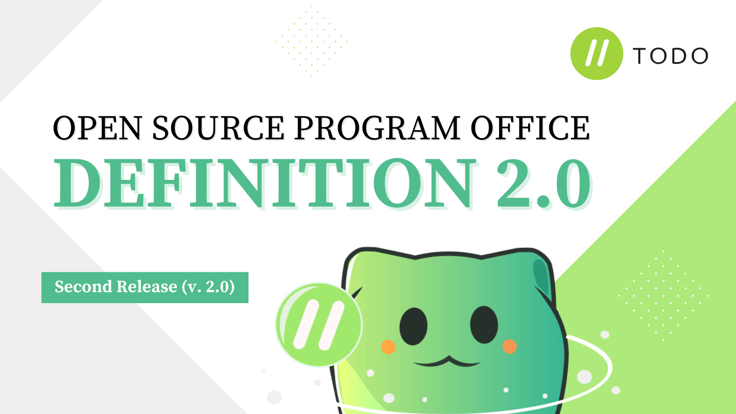 The TODO Group community has launched the second release of the OSPO Definition. This new version updates the traditional OSPO definition to be more inclusive and reflects the reality of OSPOs expanding outside purely the corporate sector and into the public sector. The 2.0 version:
Includes reasons why the formation of OSPOs within organizations: Why
Provides an in-depth description that contemplates the human side of the OSPO: Who
Includes ways OSPOs can be performed within an organization and pillars: How
The working repo is here (https://github.com/todogroup/ospodefinition.org), and the interactive version can be found on the OSPO Glossary Website (https://ospoglossary.todogroup.org/ospo-definition/).
We'd like to thank all the contributors who reviewed and helped in making the new release possible, including Cornelius Schumacher, Shanmugapriya Manoharan, Ulises Gascón, Georg Kunz, Russell Rutledge, Sourav Das, Chris Yang, Chris Lloyd-Jones, Chris Aniszczyk, Leslie Hawthorn, Ana Jimenez, Katrina Novakovic, Jonas van den Bogaard, and all the contributors participating in the OSPO Book project, who laid the foundation for this new version as part of the OSPO book initiative.
If you're interested in becoming contributors or maintainers of the OSPO Definition, please consult our GitHub repo: https://github.com/todogroup/ospodefinition.org/blob/main/CONTRIBUTING.md