6 MIN READ
Two new agricultural technology projects join the Call for Code community at the Linux Foundation
The Linux Foundation | 07 December 2022
OpenTempus provides long-term climate forecasts, and OpenHarvest provides insight into crops, fields, and yields.
The Linux Foundation, the nonprofit organization enabling mass innovation through open source, announced the release of two open source projects that help small-holder farmers use data to make more effective decisions about what, when, and where to plant. These projects join the Call for Code with the Linux Foundation.
OpenTempus (formerly Agrolly long-term weather forecasting)
Agrolly is a solution that helps farmers decide in advance on which crop to plant for their given location, alongside the optimal weather conditions to increase their crop production yield. With the launch of OpenTempus, the engine behind Agrolly's weather prediction models is now being open sourced under the umbrella of the Linux Foundation.
Traditionally, farmers passed knowledge about growing crops from generation to generation. Today, farmers find it difficult to raise the same crops their parents did due to climate change and unexpected weather conditions. To overcome this problem, the Agrolly project was created by a group of Pace University students to help farmers know which crops and plants to grow in different parts of the world and when.
The solution provides real-time weather monitoring for up to 14 days and a long-term weather forecast that includes rainfall predictions for the year. It also includes a crop risk assessment matrix to identify potential issues in advance and recommendations on which crops are suitable to grow in their location and climatic conditions, with ongoing rainfall predictions for each month of the crop growth timeline.
Agrolly is offered via a mobile application that farmers can download from the Google Play Store and install on their mobile devices. The team has launched regional applications in Brazil, India and Mongolia customized for the local farmers of these countries.
Now the Agrolly team is open-sourcing their long-term annual weather forecast model for temperature and rainfall and renamed it OpenTempus. This is an important open source milestone as until now, there were no free annual weather forecasts available for applications to use.
The OpenTempus model uses daily historical weather data to provide more accurate forecasts. The solution gathers historical NASA weather data and uses IBM Watson Studio to run regression models. These models enable the development of long-term weather forecasts specifically for the agricultural ecosystem that needs such forecasts to reduce weather-related crop loss.
Plan21, an NGO whose mission is to promote Sustainable Human Development, uses Agrolly's annual weather forecast data to calculate users' carbon footprint, which is displayed in the app.
"As Coordinator of the YVY project of the Plan21 Foundation, incorporating Open Tempus into our initiative that supports small farmers in Latin America so that they can measure their carbon and water footprints, is essential to have extended climate forecasts that allow farmers to make informed decisions about their crops. We deeply thank the Agrolly team and IBM for allowing us to be part of this valuable tool for the region".— Guadalupe Carbó, Project Coordinator, Plan 21 Foundation
The Agrolly solution won first place in the 2020 Call for Code Global Challenge. Read more about their story.
OpenHarvest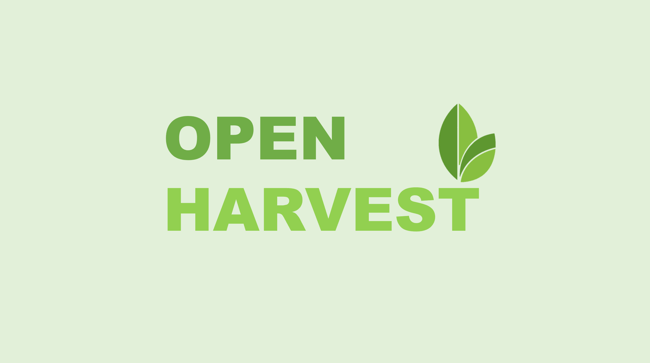 OpenHarvest is an open-source platform developed to meet the not-for-profit-organization Heifer's requirements to help farmers in Malawi's nDi Chuma Project. The goal is to manage farmers, fields, and crops to ensure farmers succeed in making a profit.
Co-op managers can use the platform to keep track of farms and display visual data, using the latest technologies to ensure that farmers are profitable. This is done by sending SMS weather-based recommendations for when specific tasks from the recommendation matrix should be performed and integrating weather forecasts and automatic data-driven verification to confirm whether farmers have performed the behavior. The tool allocates blockchain reputation tokens for each farmer based on behaviors. Each farmer's reputation is shared with Heifer International, which works with financial institutions to provide lower loan interest rates.
The OpenHarvest solution offers:
Real-time weather alerts and crop production instructions for farmers via SMS
A list of crops, their yields, and weather forecasts from the dashboard/UI
Individual field data, financial incentives, and records for farmers


"We need solutions that are at the billions of people scale, and to get there, we need open standards, open solutions, and a global support network that can only be harnessed via open source. Thanks to our collaboration with IBM, Open Harvest is advancing agtech availability in Africa and enabling smallholder farmers to be more resilient and adaptive to climate change by leveraging real-time data, AI, ML, and blockchain." Antoinette Marie, Director at Heifer Labs, Heifer International.
OpenHarvest won second place in the 2021 Call for Code internal IBM challenge. You can view the sample demo website, which displays the offers above, and visit their OpenHarvest GitHub to learn more and contribute to the project.
Get involved
Call for Code is a global program that invites developers and problem-solvers worldwide to build and contribute to sustainable, open source technology projects that address social and humanitarian issues. Top solutions are actively supported through Call for Code to bring the technology into communities in need, working with partners like the United Nations and the Linux Foundation.
Deployments are underway across the globe. Learn more about the Call for Code program and join the community to help resolve the pressing problems of the world using technology.
The OpenTempus and OpenHarvest project community encourages new users to contribute, improve, test, deploy and scale these solutions in new environments around the world. For more information or to start contributing, please visit:
OpenTempus - https://github.com/OpenTempus/OpenTempus
OpenHarvest - https://github.com/Call-for-Code/OpenHarvest