6 MIN READ
Who are this year's Academy Awards contenders, and what do they have to do with open source software?
Hilary Carter | 13 February 2023
Strong performances from "Avatar", "Pinocchio," and "Top Gun: Maverick" lead the effects and animation pack in 2023, many of whose studios and digital effects companies use open source software.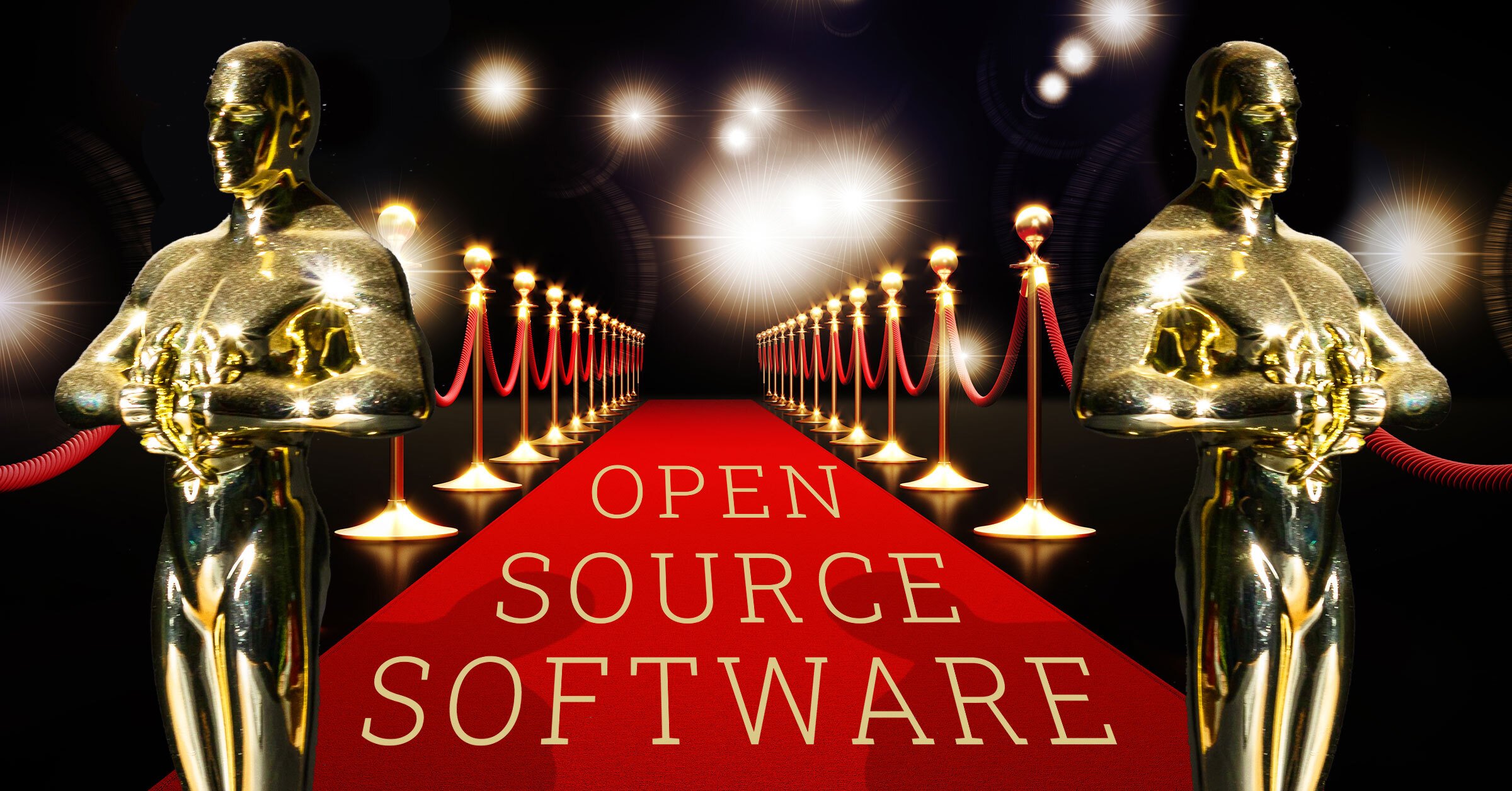 There's something magical about an industry that makes a business out of telling great stories that capture the human experience while simultaneously providing a brief escape from economic downturns, layoffs, geopolitical tensions, and so on. Every year during the run up to the Oscars, I'm reminded of the magic of the motion pictures industry and wanted to connect the dots between the role of open source software in it.
As I head to Los Angeles to participate in the Academy Software Foundation Open Source Forum to discuss the role of research in open source project communities, I thought I'd get up to speed on the films leading this year's Oscar pack, especially those that relate to the work we're doing in open source.
To get into the spirit, I channeled my inner Hollywood Gossip columnist and researched which films were leading in some of the big categories.
The contenders
Let's start with the best picture category. This year, the critics are calling a tight race between "Everything Everywhere All at Once," "The Fabelmans," and "Top Gun: Maverick." While all three films have their merits, I'm hearing that "Everything Everywhere All at Once" has a strong shot at taking home the award. With its innovative storytelling and emotional impact, the film has received critical acclaim and won several awards, including the Critics Choice Award for Best Picture.
As in recent years, the award for Best Picture will be determined by the preferential ballot system, which is different from all other categories, where the popular vote determines the winner. The preferential system favors films that are most liked rather than most loved. This means that while a first-place vote is ideal, second and third-place votes can push a film over the finish line. This system can lead to unexpected upsets, like "Green Book" in 2018 or "Parasite" in 2019, and help underdogs secure a win.
So, while the aforementioned films are strong contenders, "The Banshees of Inisherin" has a great shot, thanks to the preferential system, which could give this Irish tale of two friends who have a falling out the edge it needs to win. However, "Everything Everywhere All at Once" and "Top Gun: Maverick" could take the Oscar for being "most liked." The race's outcome is far from certain. While I haven't personally seen Top Gun Maverick, my son did, and he loved it. I concede that Tom Cruise has a lot of charm at 60.
Showing us the razzle dazzle
Being in open source, however, I wanted to uncover the buzz around Visual Effects and Animated Film categories.
First, the nominees. For the Best Visual Effects Oscar this year, the nominees are "Avatar: The Way of Water," "All Quiet on the Western Front," "The Batman," "Black Panther: Wakanda Forever," and "Top Gun: Maverick."
According to industry experts, "Avatar: The Way of Water" is the prohibitive favorite with its record-breaking 14 Visual Effects Society nominations, groundbreaking underwater performance capture, a rebuilt global simulation tool set, and a muscle-based facial animation system. Meanwhile, "Black Panther: Wakanda Forever" also features groundbreaking work in CG environments, particularly the underwater Talokan people.
"Top Gun: Maverick" is also a strong contender with its supporting VFX work, including inside the cockpits, matte paintings, environment, sky replacement, and full CG jets. "All Quiet on the Western Front" took a naturalistic approach and relied on as many photographic elements as possible for compositing, with CG simulations reserved for augmentation.
"The Batman" featured virtual production by Weta Digital and ILM to complete the rainy Batmobile freeway chase and to add unfinished skylines to a reimagined Gotham.
And according to multiple sources, here are the nominees ranked in order of likelihood of winning:
"Avatar: The Way of Water" (20th Century/Disney)
"Top Gun: Maverick" (Paramount)
"All Quiet on the Western Front" (Netflix)
"The Batman" (Warner Bros.)
"Black Panther: Wakanda Forever" (Disney/Marvel)
The five films nominated for the Best Animated Feature Oscar are "Guillermo del Toro's Pinocchio," "Turning Red," "Puss in Boots: The Last Wish," "Marcel the Shell with Shoes On," and "The Sea Beast." The slate includes three CG films and two stop-motion films. "Guillermo del Toro's Pinocchio" is considered a strong favorite, thanks to the prestige of its director, Guillermo del Toro, who won Best Director for his science fiction film "The Shape of Water" in 2017.
"Turning Red" (set in my hometown of Toronto) and "Puss in Boots" are both CG films that push 2D aesthetics in new and different directions. "Marcel, the Shell with Shoes On" is the first stop-motion/live-action film to be nominated for an Oscar, and "The Sea Beast" was a surprise entry in the race, having been Netflix's most viewed original animated feature in the third quarter of 2022.
Open source makes it happen in Hollywood
So, just how much of the software used to create these films is open source?
Open source software is crucial in the creative fields as organizations face increasing cost pressures, tech talent shortages, and heavy industry competition. Thus, most studios don't publicly disclose which software is used to produce any particular movie; their tools and how they use them are part of their "secret sauce."
However, many studios and filmmakers do use open source software in their work; the Academy Software Foundation (ASWF), a collaborative effort between the Academy of Motion Picture Arts and Sciences and the Linux Foundation, provides a platform for open source software developers in the media and entertainment industry to share resources and work together on technologies for image creation, visual effects, animation, and sound.
"We're only a couple years in, but it feels like the Foundation has been there forever because it's so critical." - Larry Gritz, Sony Pictures Imageworks

"You feel a sense of community and responsibility to shepherd this work and make it the best it can be." - Carol Payne, Netflix

"We rely on member organizations to keep the lights on and grow the Foundation, but there is no barrier at all to contributing." - Kimball Thurston, Weta Digital
An active, growing community supports ASWF, which has seen significant growth in the past few years. There has been an increasing number of total commits from 144 corporate contributors, many of whom were involved in producing films nominated this year.
Over the past two years, a total of 80 organizations participated in code commits, 43 of which were new.
The Foundation also doubled the number of software projects in 2022 for a total of 13 hosted.
Some of the new and notable projects include:
Overall, the ASWF provides a robust platform for the motion pictures and entertainment industry to collaborate and create cutting-edge technologies to enhance production. In doing so, the Foundation enables more of a studio team's energies to be dedicated to storytelling and creativity itself.
To learn more about how open source is used in the entertainment industry read Open Source in Entertainment: How the Academy Software Foundation Creates Value. Published in March of last year, it tells the story of the ASWF, how it came to be, where it came from, what it has achieved so far, and where it aims to go next. It is a story about engineers and leaders who collectively generate value by developing critical open source software that powers much of the entertainment, gaming, and media industry productions and the open standards needed for growth.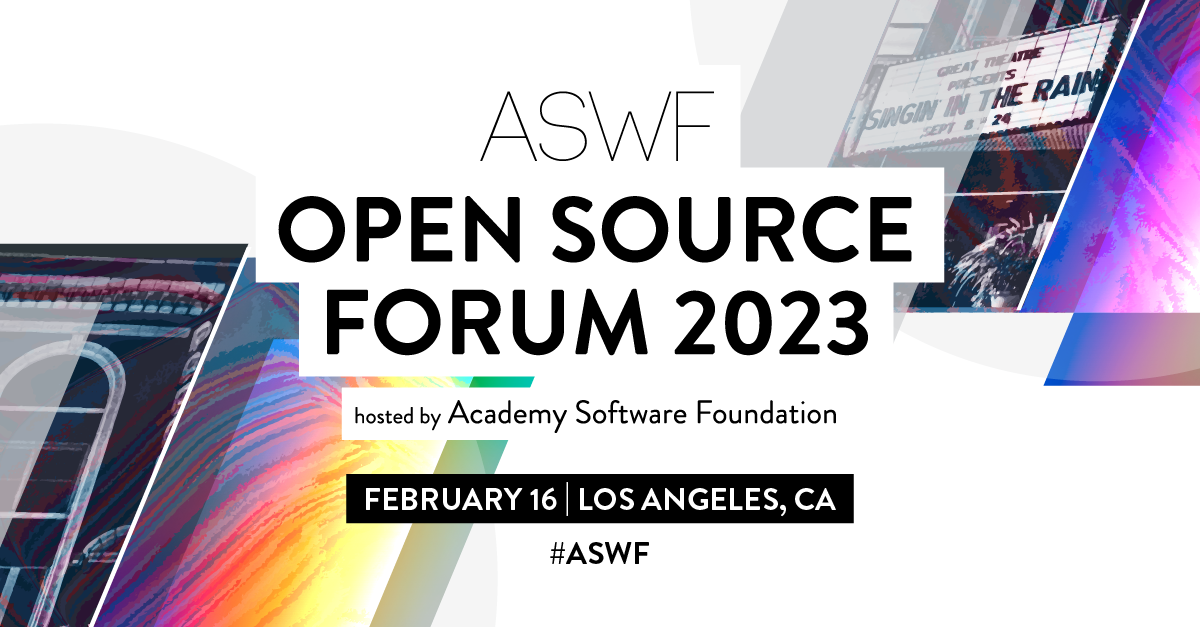 If you're in Los Angeles, join the community at the ASWF Open Source Forum on February 16 at the Academy Museum of Motion Pictures. The event is also available virtually.