Getting Started with Community Spec: The Lightweight, Open Source Standardization Path
Recorded November 15, 2022
Is your project developing a specification based on an open source codebase? Are your collaborators comfortable with git-based version control and interfaces like GitHub? Do you want to produce technical documentation that meets the criteria required to put it on a standardization track? Join us to learn how you can start developing standards documents from your open collaboration project quickly and correctly using the Community Specification License and framework.
Speakers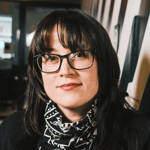 Jory Burson - VP of Standards at The Linux Foundation
Jory works to improve collaboration in open source and open standards communities, helping the Linux Foundation's project communities to achieve their goals for their specifications. She has served on and worked with several industry boards and standards setting organizations including Ecma International, the OpenJS Foundation Cross Project Council, W3C, Open Web Docs, OASIS Open Projects, Ecma TC39, Ecma TC53, and Web Platform Tests.

Joaquin Prado - Standards Community Architect at The Linux Foundation
Joaquin has been in Standards-related roles since 2003 when he joined the Standards Team at Vodafone UK. Over the years, Joaquin has participated in different standards and industry organizations such as Open Mobile Alliance (OMA), 3GPP, GSMA, IETF, Enterprise Ethereum Alliance, Linux Foundation, and others. He is a passionate advocate for continuous improvements in processes and automation tools with the primary goal of gaining efficiencies and making an impact. He is the co-founder of Standards Hub, a boutique of professional Services that provides customized knowledge-based services to Standards Organizations from formation to publication and adoption. Joaquin holds two BSc in Electronic and Computer Engineering and a BEng in Electrical Engineering from the Universities of Lancashire (UK) and Oviedo (Spain), respectively.