34 MIN READ
Linux Foundation Newsletter: February 2023
The Linux Foundation | 23 February 2023
In this edition, we're excited to share updates on the launch of the OpenWallet Foundation, a new survey and reports from LF Research on Web3 Sustainability and Enterprise Open Source, and great deals on LF Training & Certification courses. As always, we're keeping you updated on the latest community news and events.
Contents
OpenWallet Foundation Launches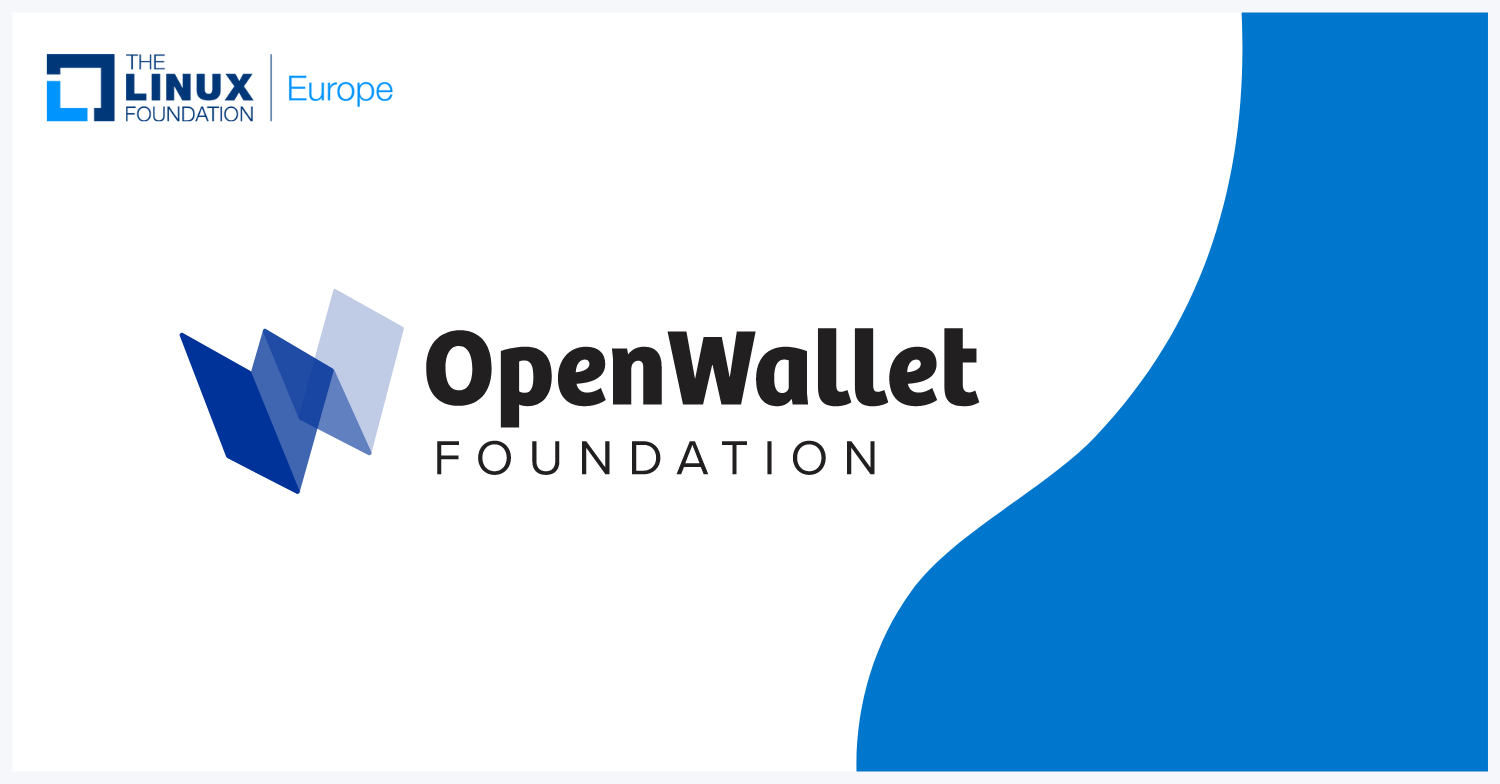 Linux Foundation Europe has announced the official launch of the OpenWallet Foundation (OWF), a new collaborative open source initiative developing software to support interoperability for a wide range of digital wallet use cases. The inaugural premier members sponsoring the OWF include Accenture, Deutsche Telekom / T-Systems, Gen, Futurewei, and Visa, with several general members also sponsoring the Foundation. More than 20 leading nonprofits, academic, and government entities have joined the Foundation. The OWF aims to provide a core open source software engine that other organizations and companies can leverage to develop their own digital wallets. The OWF underscores the importance of an open foundation to support a plurality of digital wallets to ensure consistency, interoperability, and portability while protecting consumer privacy.

In case you missed it

, earlier on February 23rd, the OWF hosted an interactive webinar discussing the importance of interoperable, secure, and privacy-protecting digital wallets

(video).

The panel, which brought together experts from multiple sectors, discussed the growing importance of digital wallets and the OWF's role in driving the development of digital wallet infrastructure.

For more information about the project

and how to participate in this work, please visit openwallet.foundation, and read the new Linux Foundation report, Why the World Needs an Open Source Digital Wallet Right Now.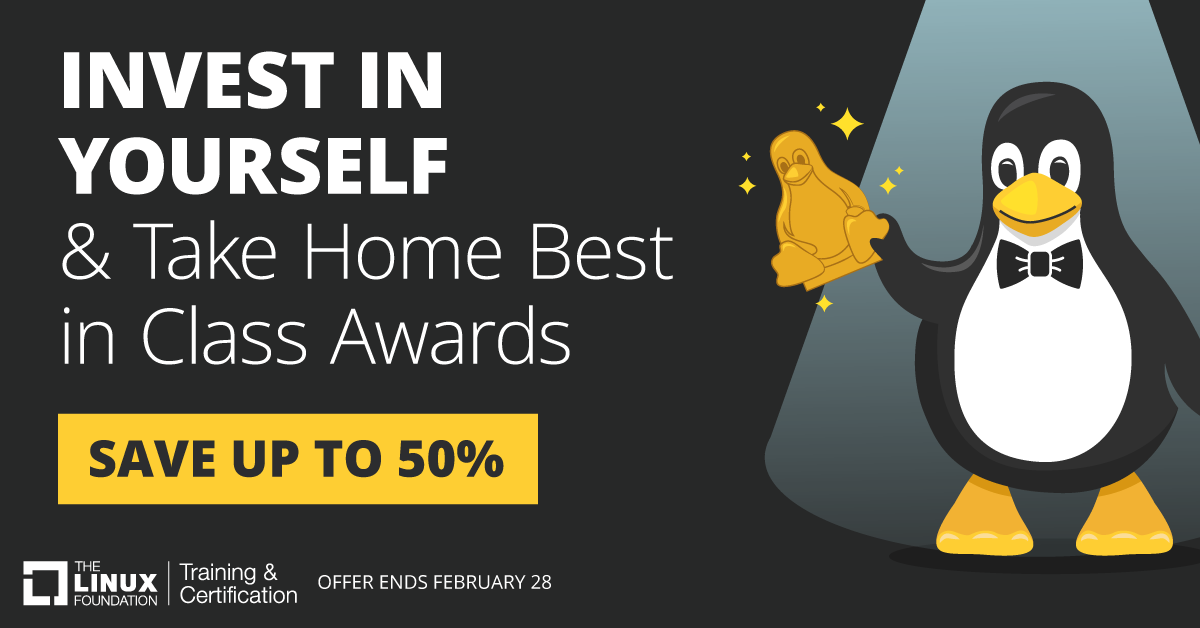 Interested in reading our Training newsletter? Click here to subscribe.
Participate in the Tech Talent Survey
LF Research is exploring the state of business hiring trends with the 2023 Tech Talent Survey.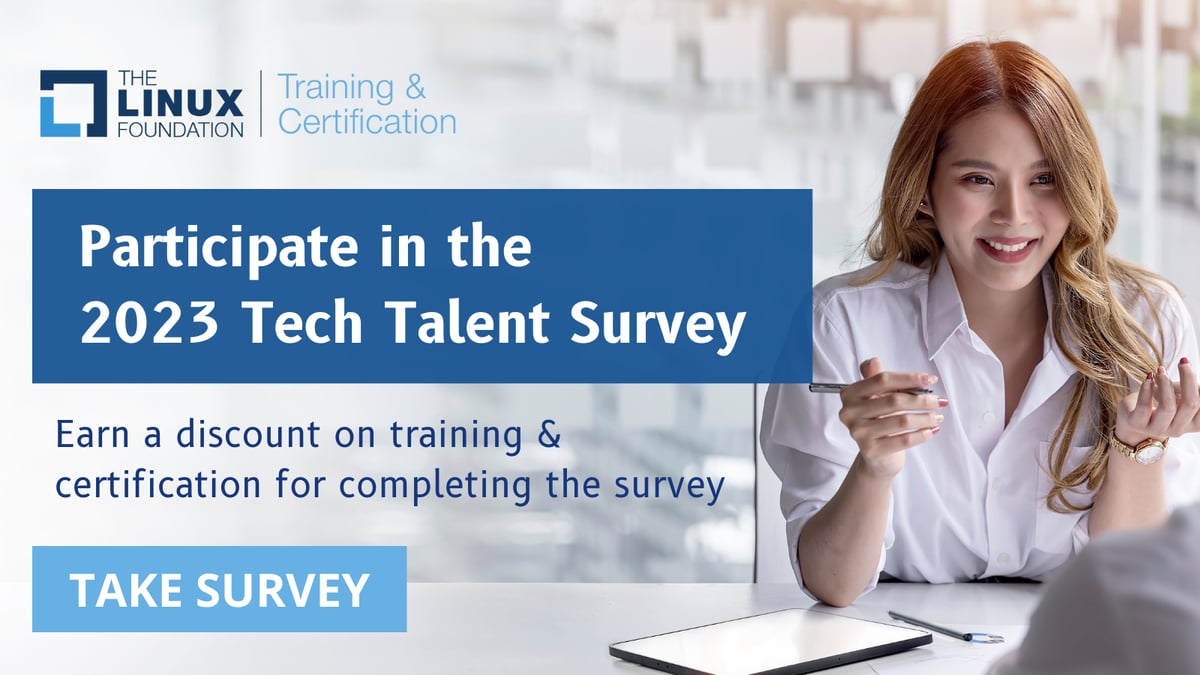 The 2023 Tech Talent Survey seeks to provide insights on hiring trends and skills in demand, especially in the uncertain job market of the open source technology sector. The results will be used to create a report that can help employers and hiring managers to make informed decisions and prioritize areas for investment in their companies. Your input will be extremely valuable; if you are hiring tech talent for your teams or supporting hiring tech talent, please take the survey here.

New Research on Web3 Sustainability, Open Source Fragmentation, and Improving Enterprise Open Source Development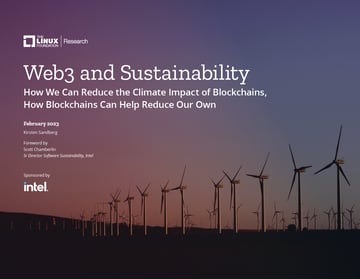 A new report from Linux Foundation Research and Intel, Web3 and Sustainability: How We Can Reduce the Climate Impact of Blockchains; How Blockchains Can Help Reduce Our Own, is now available. The report highlights the importance of open source solutions, sustainability, standards, regulations, diversity, and inclusion for building sustainable blockchain infrastructure.
Enabling Global Collaboration: How Open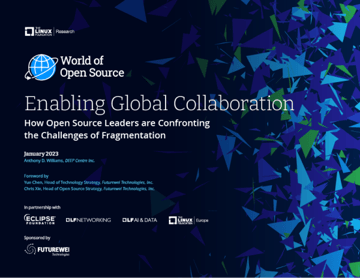 Source Leaders Are Confronting the Challenges of Fragmentation delves into the issue of fragmentation in the open source community, analyzing it across three areas: solution development, contributor integration, and community governance. The report identifies both positive and negative effects of fragmentation and provides actionable insights for managing it. Learn more about addressing challenges in open source solution development, governance, and global inclusion.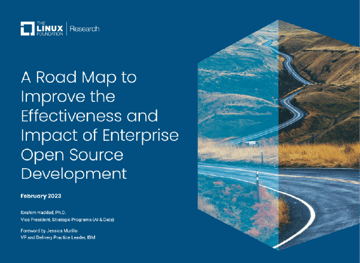 Learn how to develop an effective and impactful enterprise open source development strategy with key takeaways from the Linux Foundation Research report, A Road Map to Improve the Effectiveness and Impact of Enterprise Open Source Development. This report covers 12 ways to improve open source development, including fostering an open and collaborative mindset, adopting flexible IT infrastructure, tracking success with open source metrics, implementing innersource practices, and supporting open source talent. Follow these takeaways to drive innovation, reduce costs, and establish leadership in the open source community.
LFX Mentorship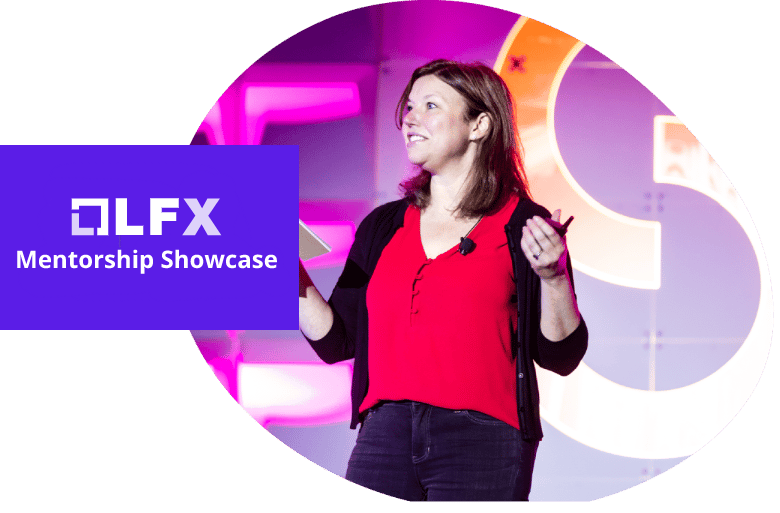 Upcoming events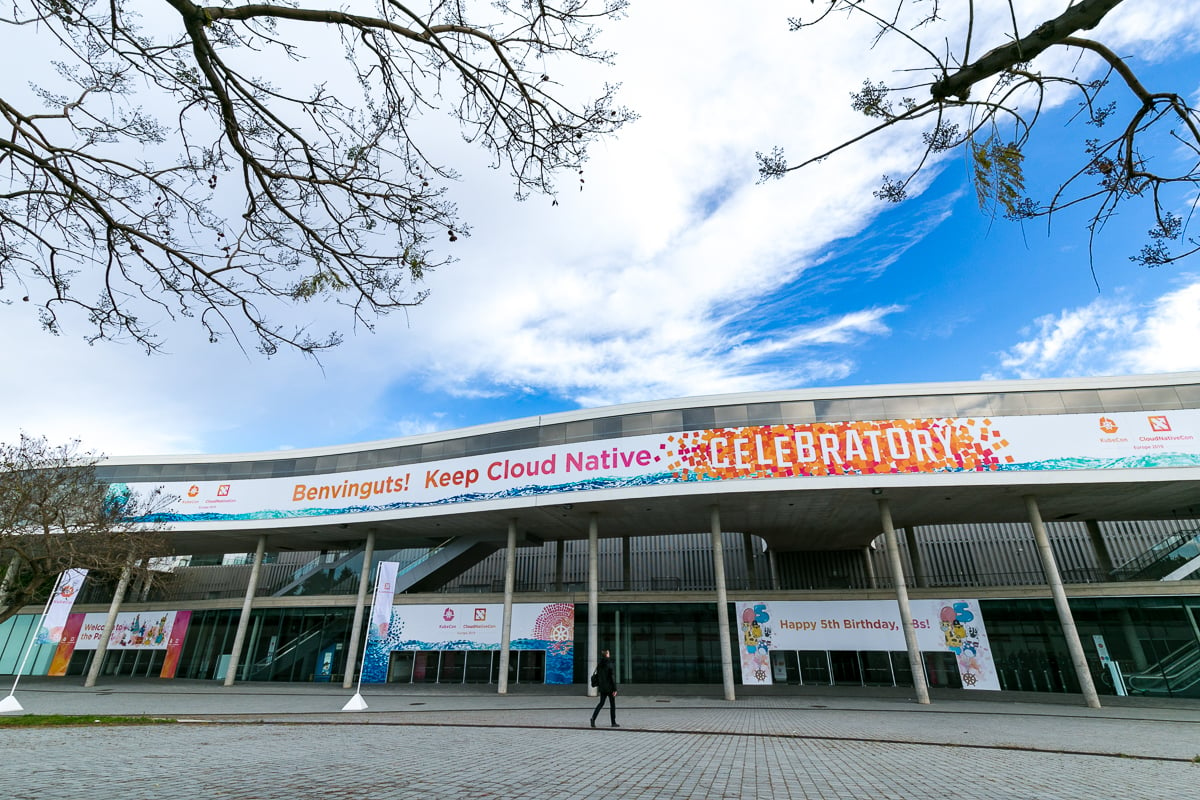 CloudNativeCon 2019 in Barcelona. Join us in Amsterdam in April!
To register (for in-person attendance or virtual), please view our full calendar of events here, and be sure to subscribe to our events newsletter. Check out our Flickr stream for photos of past events!
Diversity, equity, and inclusion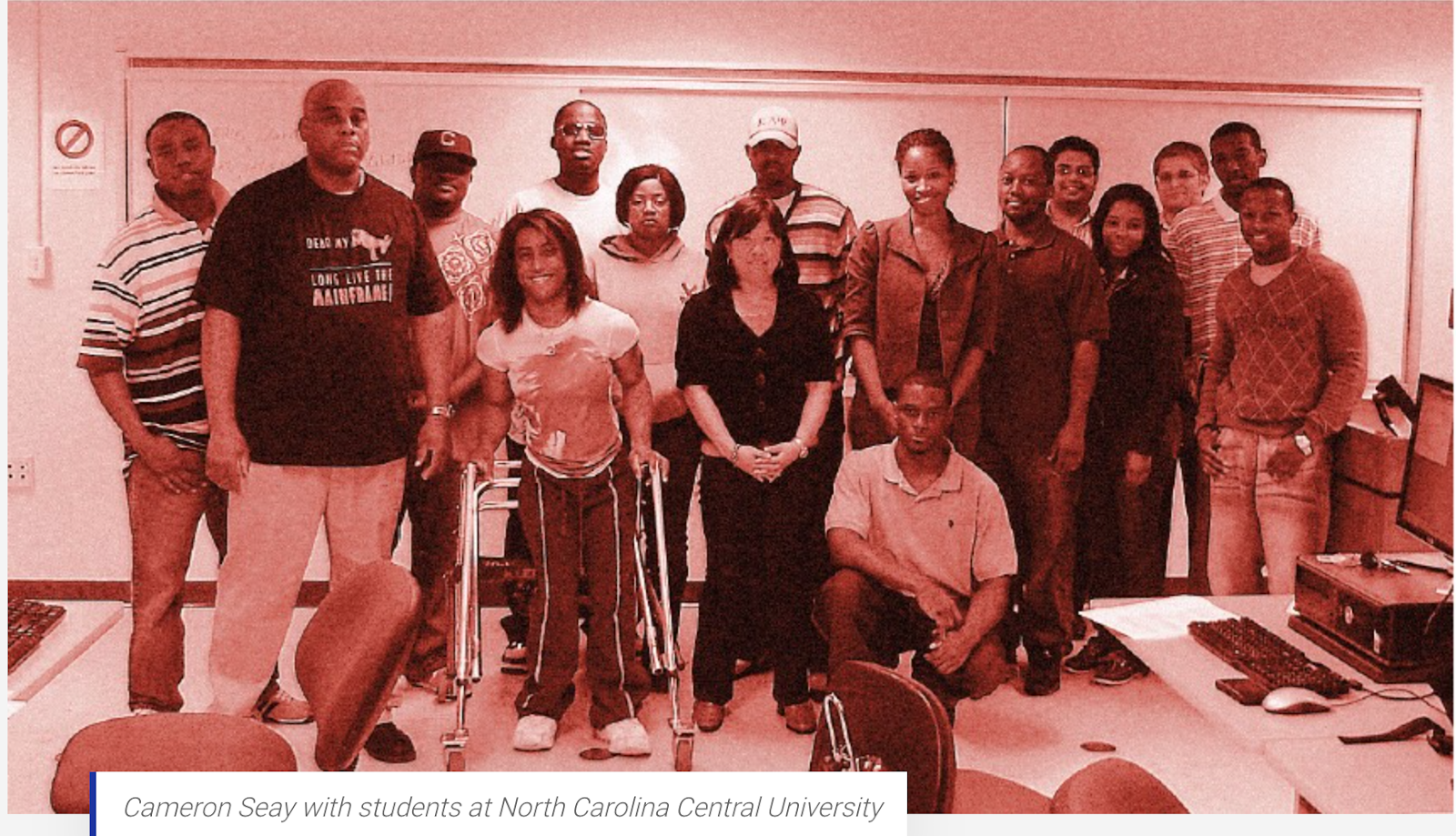 February is Black History Month, and we're celebrating by spotlighting community leaders and highlighting their journeys.
Linux Foundation project news and updates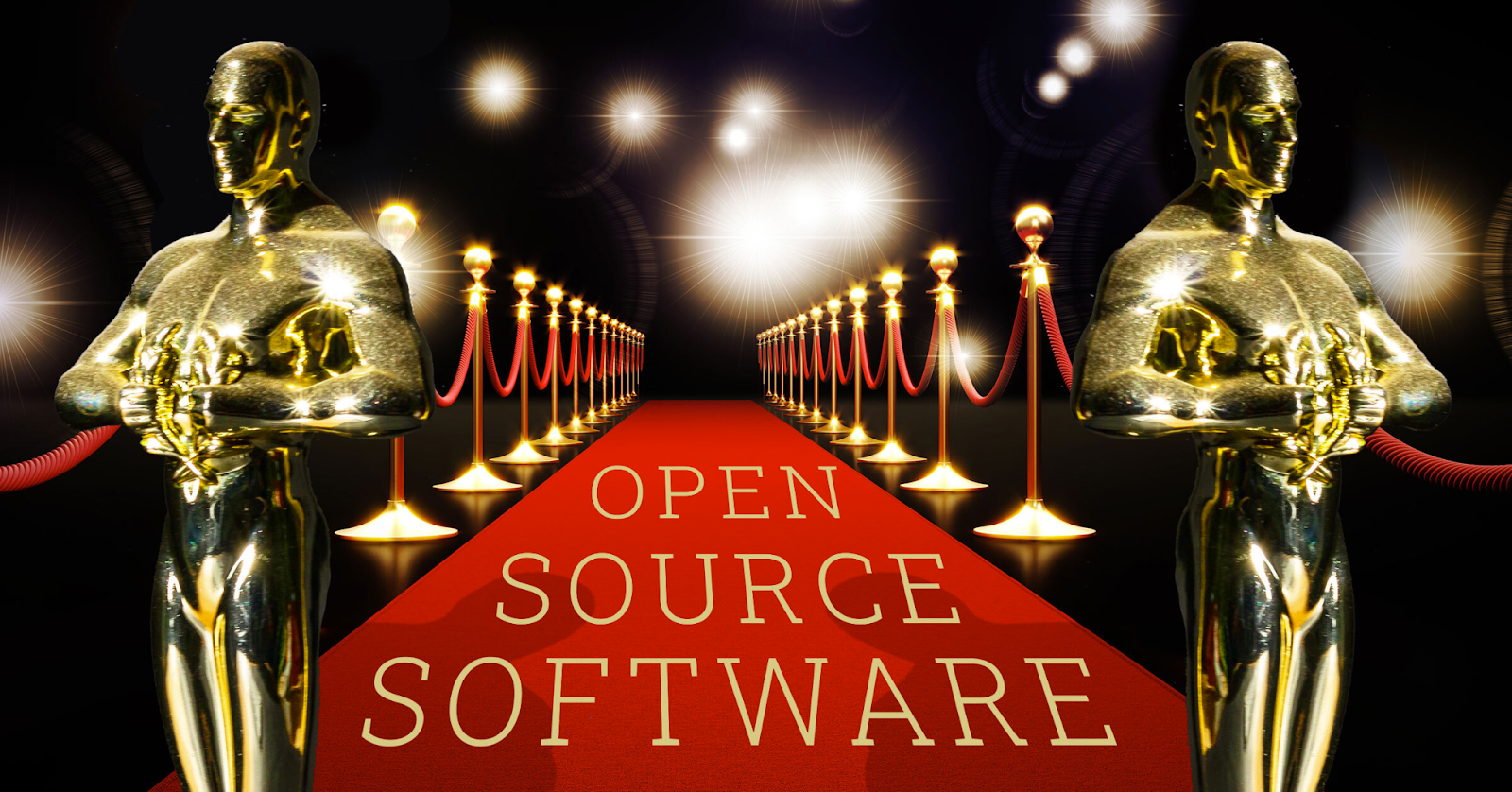 Academy Software Foundation
As noted in this blog by Hilary Carter, Many of the studios behind this year's top Oscar contenders, including "Avatar," "Pinocchio," and "Top Gun: Maverick," use open source software. The Academy Software Foundation provides a platform for open source developers in the media and entertainment industry to collaborate and create cutting-edge technologies for image creation, visual effects, animation, and sound.
Autodesk and DNEG contribute code to the

Open Review Initiative

, an umbrella project at the Academy Software Foundation working to build a unified open source toolset for playback, review, and approval of motion pictures and related professional media. Autodesk contributed Open RV, a new open source version of its media review and playback software, and DNEG contributed xSTUDIO, its playback and review application.
HP and Framestore joined the Academy Software Foundation as new members.
Automotive Grade Linux
Registration is open for the bi-annual Automotive Grade Linux (AGL) All Member Meeting on March 8-9 in Berlin, Germany. The event brings together the automotive and tech industries to learn about the latest open source developments.
Stop by the AGL booth at Embedded World in Nuremberg, Germany, on March 14-16 to check out AGL infotainment and instrument cluster demos and open source automotive demos by AWS, Igalia, and AVL.
Call for Code
David Clark Cause, IBM, the United Nations Human Rights, and the Linux Foundation have launched the 2023 Call for Code Global Challenge. This year's program challenges global developers, students, and startups to develop AI-powered technology projects that address sustainability issues such as reducing pollution, improving resource management, and protecting biodiversity. The program will have multiple rounds throughout the year, each with its own prizes and funding of up to $1.4 million.
Continuous Delivery Foundation
Dronecode Foundation
Open Standards for Drones are moving the Drone Industry Forward

. Introducing FMUv6X and FMUv6C, the latest Pixhawk Open Standards. They increase reliability, performance, and access to a trusted open hardware ecosystem.
Delta Lake
LF Energy
FinOps Foundation
LF Networking
openIDL
openIDL is an insurance-specific Open Governance Network that addresses common industry-wide challenges through collaboration between stakeholders and competitors in a consortium. Developed by the American Association of Insurance Services and moved to the Linux Foundation, openIDL harmonizes industry data, provides data privacy, and implements standardization through data formatting, tokenization, and interoperability standards. The network uses Hyperledger Fabric and other technologies to manage data, create transactions, and conduct secure and efficient data calls. openIDL represents a huge milestone for the insurance industry in solving industry-wide challenges collaboratively and securely.
Open3D Foundation and Open Metaverse Foundation
OpenJS Foundation
Node.js Security Progress Report: In our monthly progress report, the team handled more reports and more fixes than ever and started work on ecosystem issues, which will improve Node.js security in 2023.
OpenJS World 2023: Registration is open for OpenJS World 2023. The event is co-located with Open Source Summit North America. Before the event, we will also host a collaborator summit on May 9, 2023. More details to come!
OpenSSF
PyTorch Foundation
Ask the Engineers Live Q&A Series Continues: Hear from engineers directly on PyTorch 2.0! This month we covered topics like TorchInductor, data loading, and capturing maximum batch size.
Deprecation of CUDA 11.6 and Python 3.7 Support: For the upcoming PyTorch 2.0 feature release, we will target CUDA 11.7 as the stable version and CUDA 11.8 as the experimental version of CUDA and Python >=3.8, <=3.11.
PyTorch Foundation Mini Summit: Join us at Open Source Summit North America in Vancouver, Canada, to connect with fellow PyTorch community members. Poster sessions, social networking opportunities, and more will be planned.
RISC-V
Zephyr, ELISA, and Open Mainframe Project
LF in the media
Follow us
Follow the Linux Foundation on social media to get all the latest info, updates on upcoming events, and breaking news and announcements from the global open source ecosystem. Follow us here: Twitter, Facebook, and LinkedIn.