48 MIN READ
Linux Foundation Newsletter: June 2023
The Linux Foundation | 14 June 2023

The Linux Foundation celebrates our diverse and inclusive LGBTQIA+ community.
In this month's newsletter, we take a stand against patent trolls. Discover the RISE project hosted by LF Europe, and stay current with the latest research on open source microgrids and energy transformation readiness. Additionally, explore our new sustainability and digital trust initiatives for a more secure and trustworthy digital future. Be sure to check out our training and certification deals!
Contents
Stand up for open source against patent trolls
The Linux Foundation, alongside the Electronic Frontier Foundation, Eclipse Foundation, GNOME Foundation, Mozilla Foundation, Open Invention Network, Open Source Initiative, and Unified Patents, is leading a call to action. We are facing proposed USPTO rule changes that, if they come into effect, will empower "patent trolls" at the expense of open source projects. These proposals are contradictory to Congressional laws and carry a risk of misuse of invalid patents against open source software, potentially costing US companies and open source foundations hundreds of millions of dollars.
Now, more than ever, the unified voice of the open source community is critical. We call upon you to stand with us, raise your concerns, and make your voices heard.
The USPTO is in a feedback phase, and we must present a united, forceful response to prevent these unconstitutional rule changes from taking effect. Please contribute your written input to the Federal Register before the deadline: June 20, 2023, 11:59 PM EST. Every comment counts, and we need a surge of responses to make a real impact. We've also provided templates (.txt, for Individuals and Corporate Counsel) so that it's easy to cut and paste your comments in.
Training & Certification deals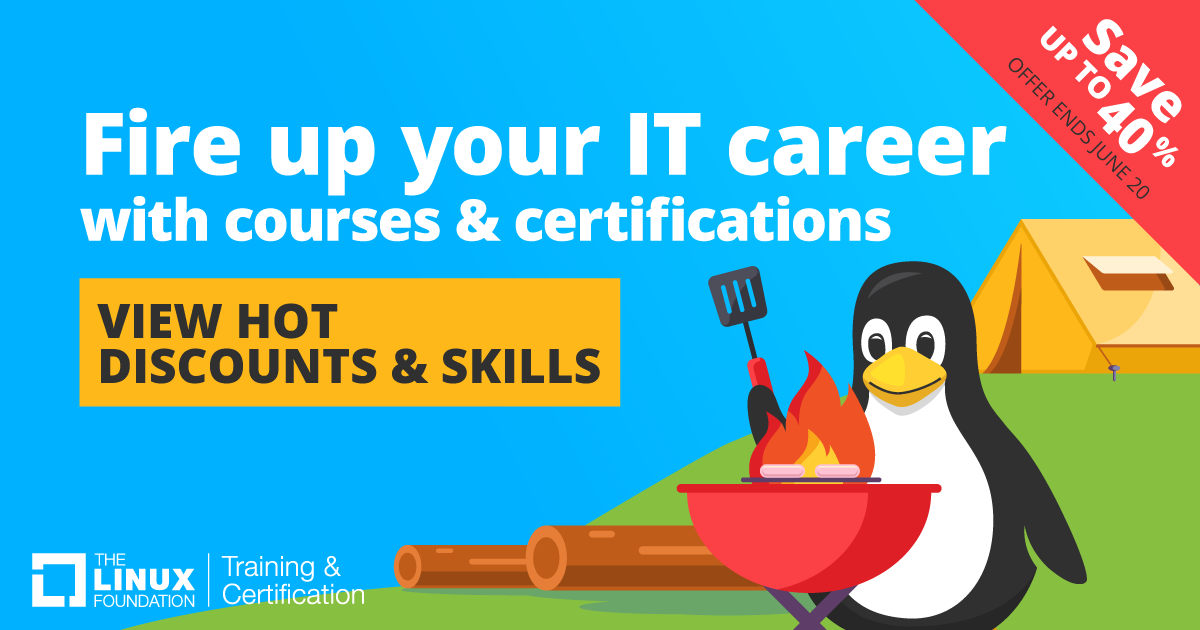 Fire up your continuing IT education, and save up to 40% on training courses and certifications through June 20. Shop now!
Interested in reading our Training newsletter? Click here to subscribe.
Announcing the RISE Project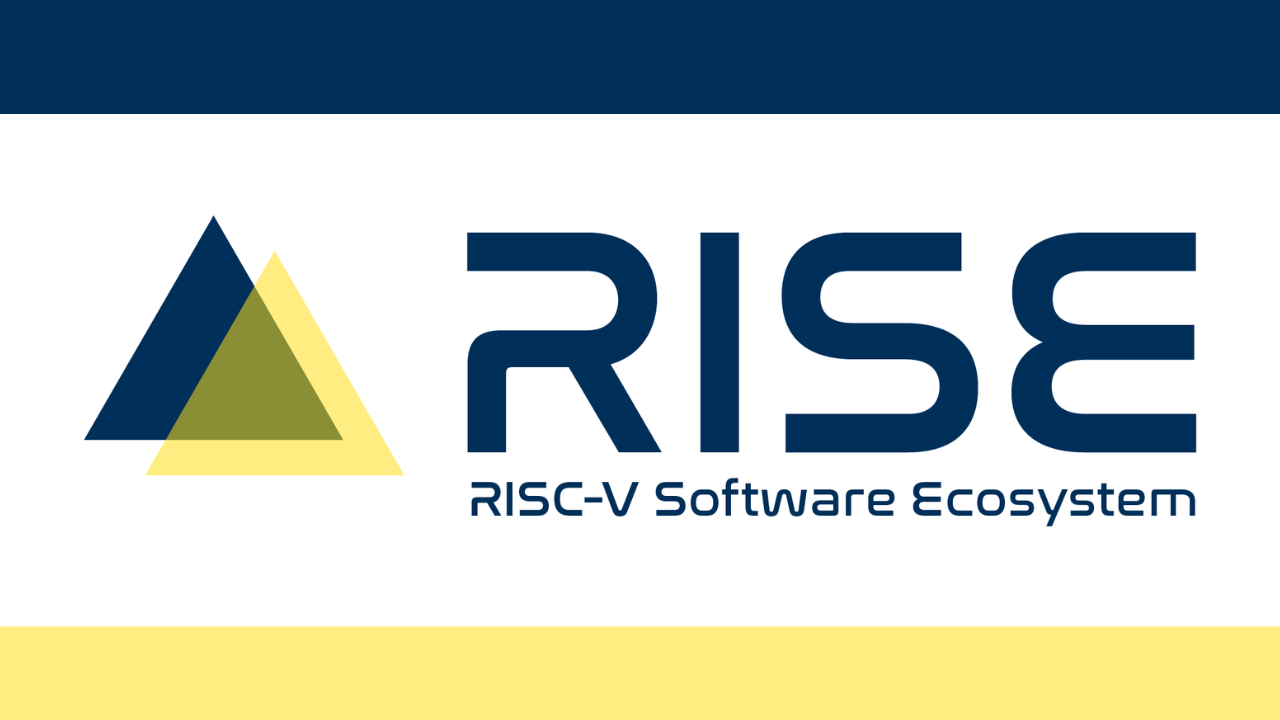 Industry leaders have launched the RISC-V Software Ecosystem (RISE) Project to accelerate open source software development for RISC-V architecture. RISE aims to provide commercial-ready software for RISC-V cores in mobile, consumer electronics, data centers, and automotive sectors. Hosted by Linux Foundation Europe, the project's governing board includes Andes, Google, Intel, Imagination Technologies, MediaTek, NVIDIA, Qualcomm Technologies, Red Hat, Rivos, Samsung, SiFive, T-Head, and Ventana.
RISE will prioritize software deliverables, collaborate with open source communities, and foster RISC-V adoption. The goal is to create a robust software ecosystem for application processors.
New research on microgrids & energy transformation readiness
The Open Source Opportunity for Microgrids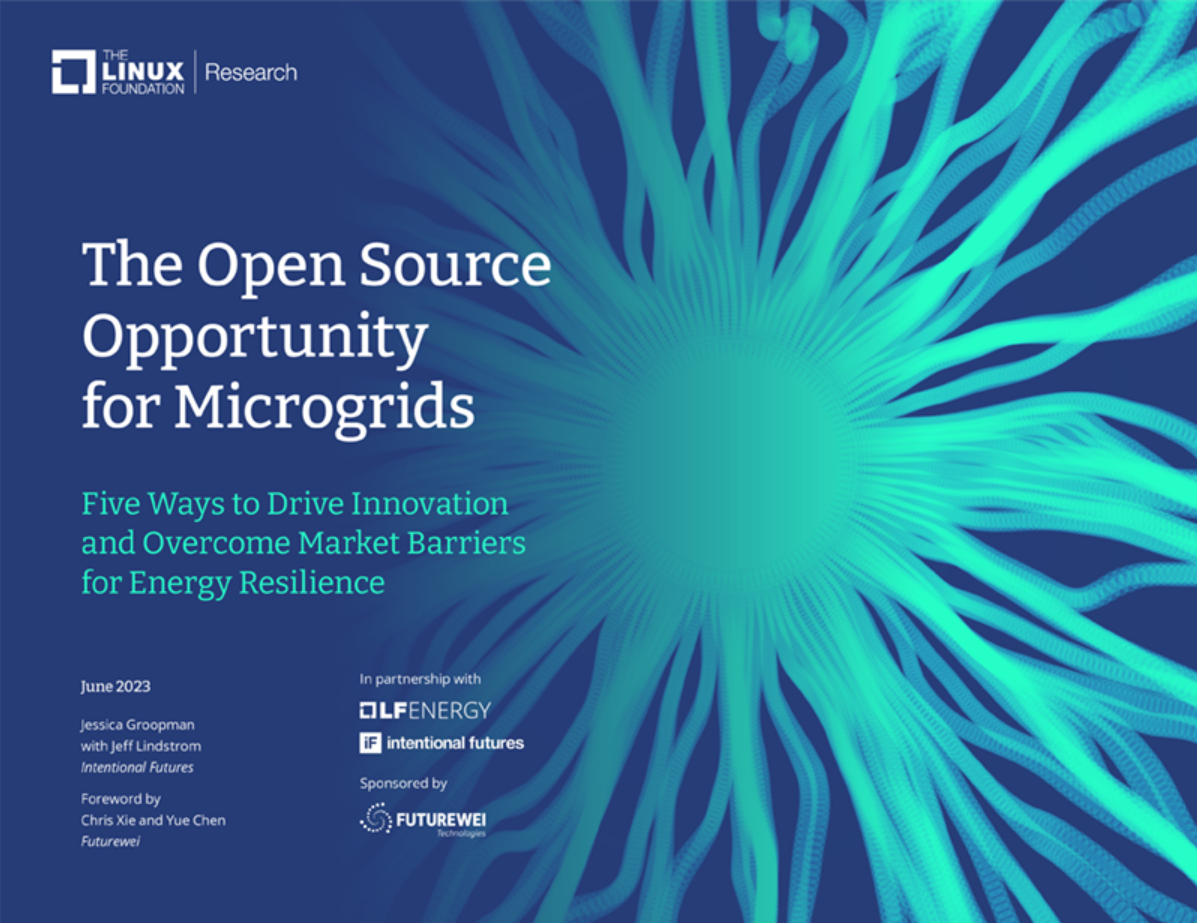 Microgrids transform energy generation and distribution by connecting small, independent systems to traditional utility grids. They offer a solution for enhanced energy resiliency. However, this market faces high financial and technical barriers, fragmented standards and technologies, and resistance from policies and incumbents.
Greater open source adoption can promote innovation, modularity, interoperability, and access, potentially overcoming market barriers. To address these challenges, Linux Foundation Research collaborated with Futurewei, LF Energy, and Intentional Futures to study the role of open source in microgrids. We identified open source opportunities and gaps through interviews with energy sector experts.
2023 Energy Transformation Readiness Study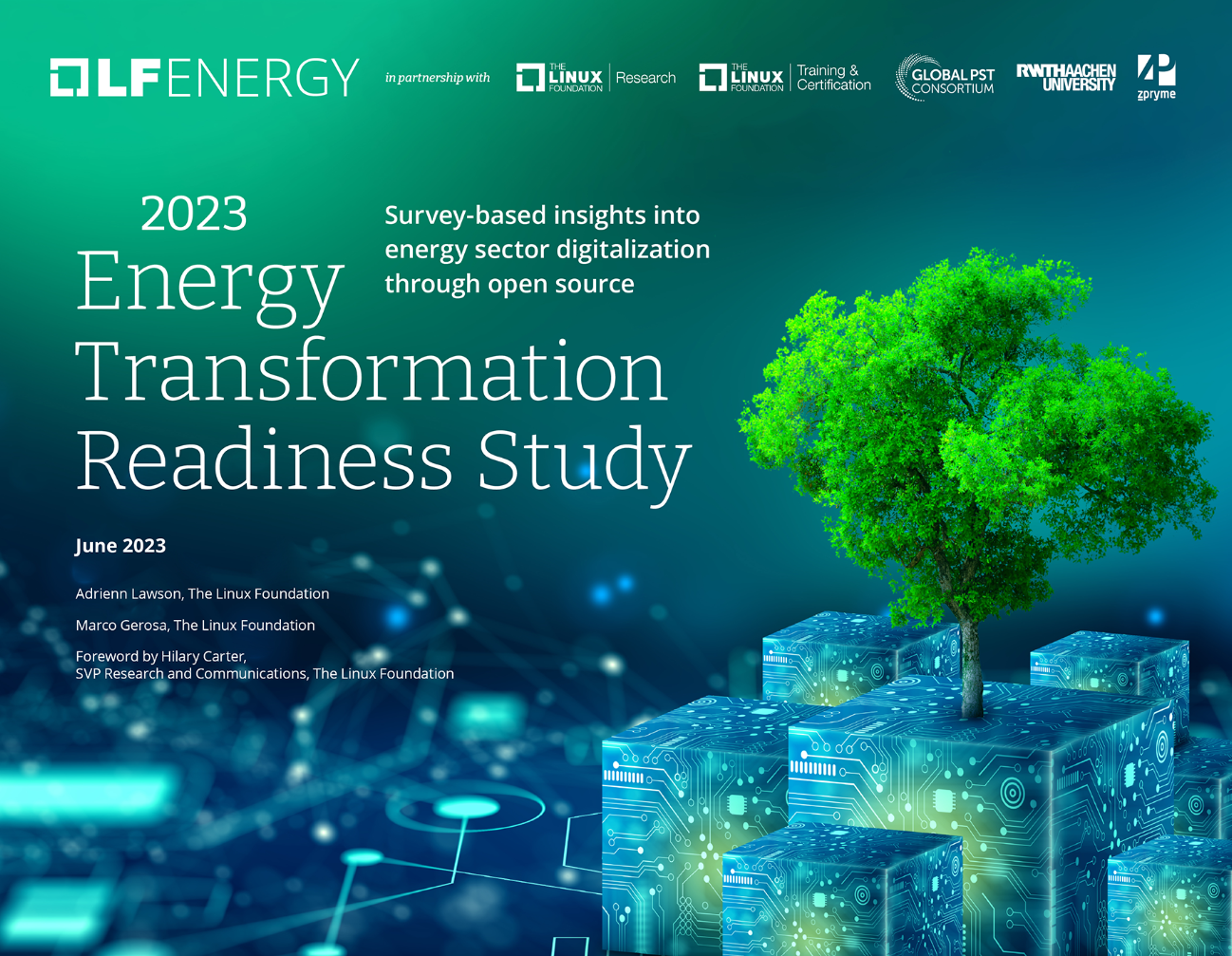 LF Energy is dedicated to transforming the energy sector through open source investment and collaboration. The results of its energy transformation readiness study contribute to this mission by examining the adoption of essential open source technology stacks for achieving climate targets. The study also aims to provide actionable insights by assessing the digital transformation readiness of energy stakeholders and identifying gaps in educational tools.
The report reveals that energy stakeholders are progressing in their digital transformation journey and are strongly interested in adopting open source technology. While the sector has taken initial steps, industry-wide full adoption and significant contributions to open source are yet to be realized. The training and upskilling of the energy sector workforce will play a pivotal role in driving this effort.
Participate in Linux Foundation Research surveys
2023 State of Open Source in Financial Services Survey
Now in its 3rd year, this study returns by popular demand. FINOS and Linux Foundation Research have again joined forces to examine open source adoption, contribution, and readiness in the financial services sector. This survey intends to delve into the role of open source within financial organizations, provide year-over-year insights, and ultimately support the open source in the financial services community to better address challenges.
Hyperledger Brand Survey
In collaboration with Hyperledger, Linux Foundation Research is conducting a brand awareness study to measure familiarity and understanding of business blockchain technology, the Hyperledger tenets, and the individual frameworks and tools developed within it. This survey data will help guide Hyperledger and its surrounding ecosystem in its mission to advance enterprise-grade blockchain adoption through open source collaboration.
World of Open Source: Global Spotlight 2023 Survey
Take the Linux Foundation's

World of Open Source: Global Spotlight 2023 Survey

and share your perspective on the state of open source worldwide. The survey will explore regional open source trends and investigate using and adopting open source technologies and best practices.
2023 Open Source Program Office (OSPO) Survey
The TODO Group and Linux Foundation Research are once again collaborating on an annual study exploring the prevalence, goals, and outcomes of open source programs and similar open source initiatives operating across the globe.
OpenSSF Software Security Awareness Survey
Learn about our Sustainability and Digital Trust initiatives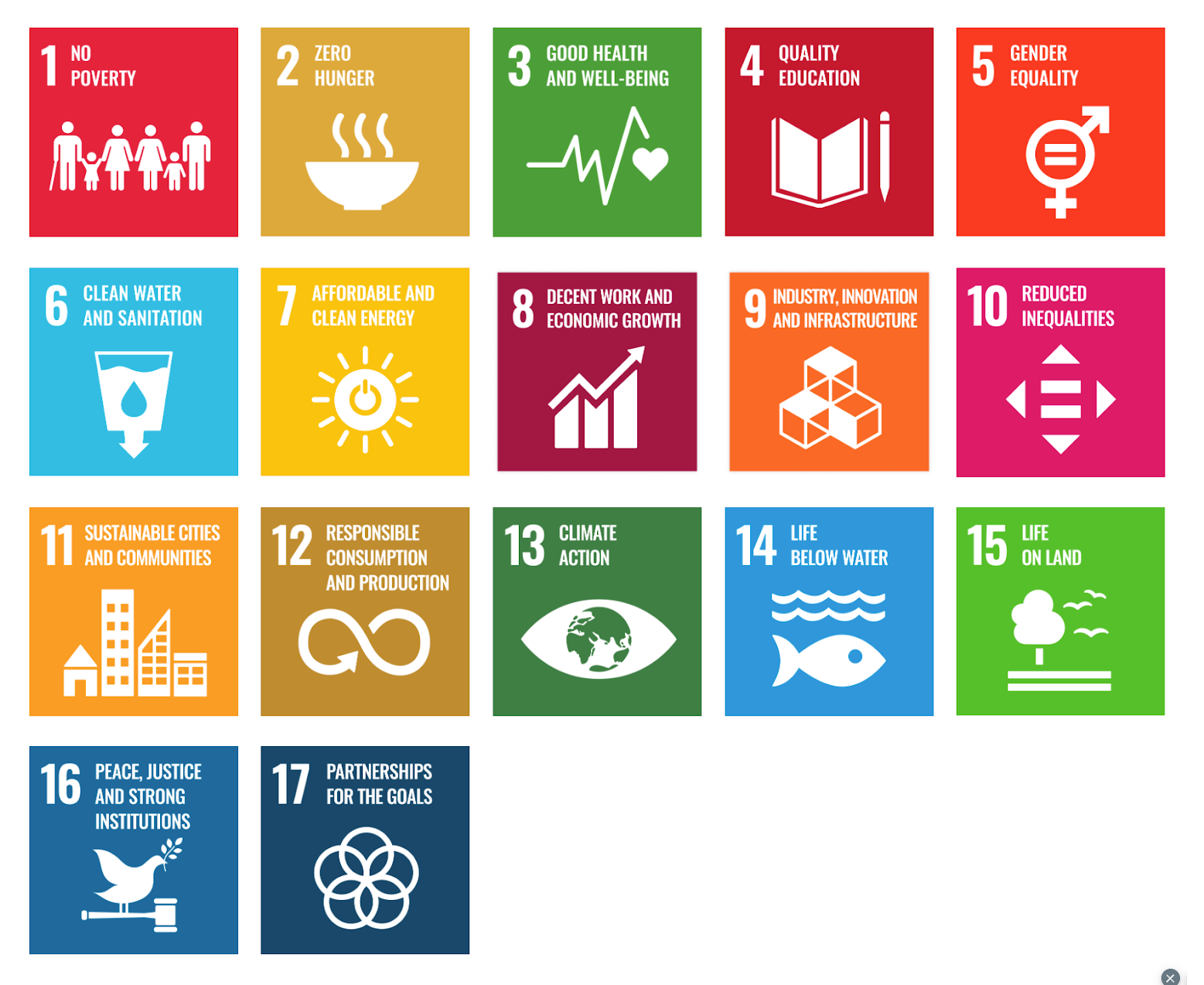 Image: The Linux Foundation supports the 17 UN Sustainable Development Goals (SDGs)
The Linux Foundation has

launched the LF Sustainability initiative

, which aims to align open source projects hosted by the Linux Foundation with the United Nations' Sustainable Development Goals (SDGs). The initiative recognizes the crucial role of digital technology in sustainable development and seeks to understand how Linux Foundation projects contribute to the different dimensions of sustainability.

READ MORE

The Linux Foundation has

introduced the LF Digital Trust initiative

, promoting digital trust and decentralized interoperability. LF Digital Trust discovers critical open source projects that advance digital trust, addressing content provenance, confidential computing, decentralized identity, and distributed ledgers in digital asset ecosystems.

READ MORE



Read about our new leaders at LF Europe and FINOS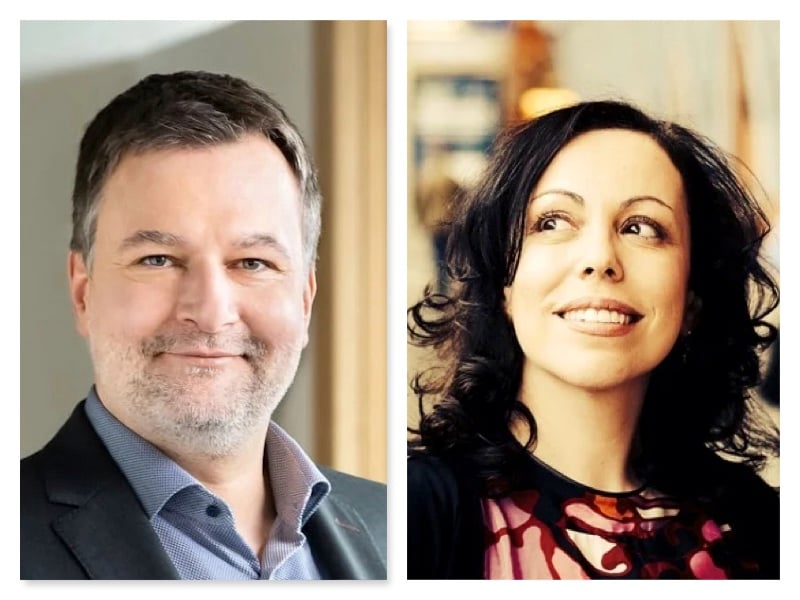 LFX Mentorship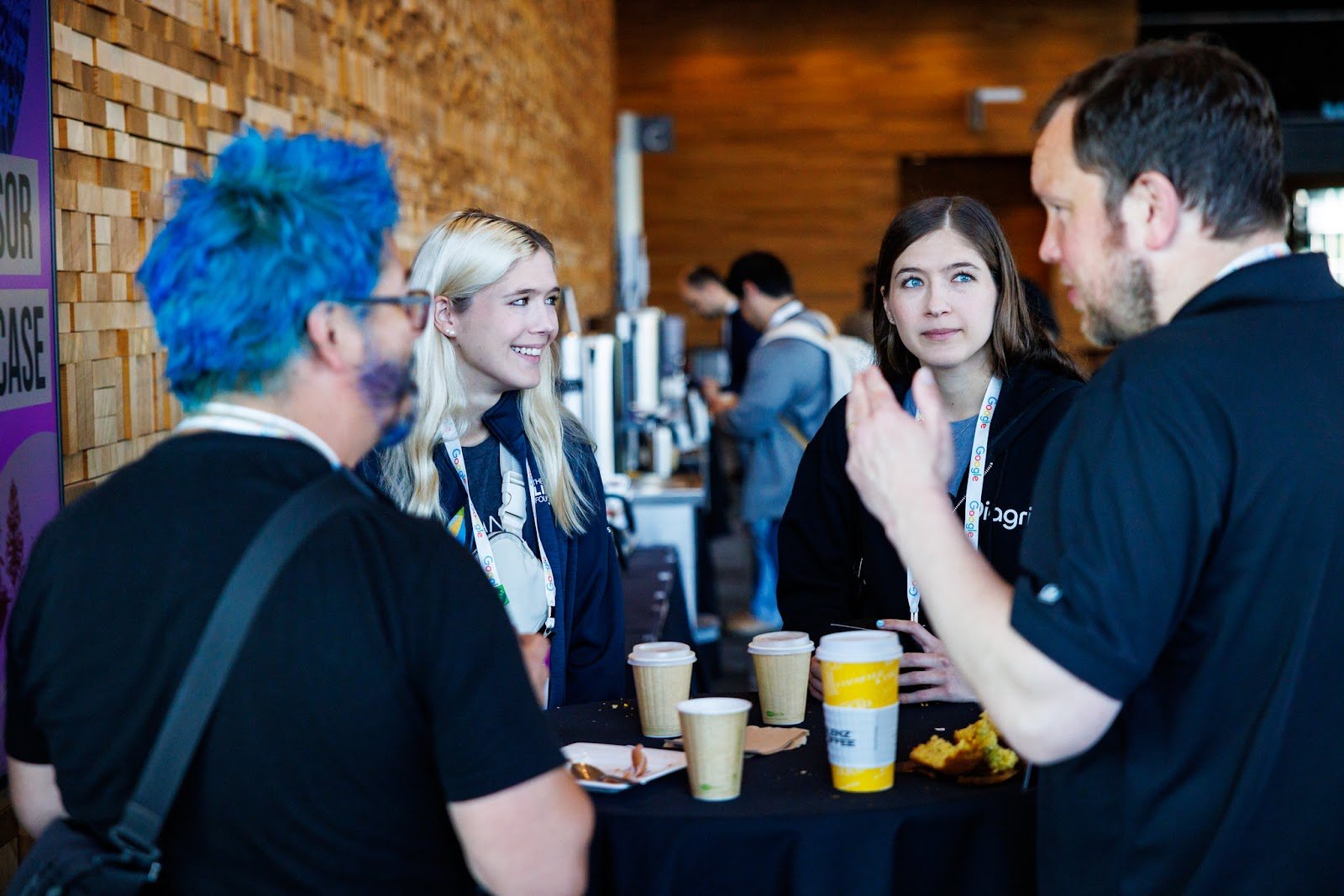 Image: Attendees collaborating over coffee at Open Source Summit North America 2023 in Vancouver
Summer 2023 LFX Mentorships are underway. Projects include CNCF, GraphQL, Hyperledger, LF Networking, Linux Kernel, OpenHPC, Open Mainframe Project, and RISC-V.

The Alpha-Omega Project welcomed four

mentees

for their first Summer Mentorship Program on June 1st.

Learn more about the program

!

Linux kernel Bug Fixing Summer project

is underway with 13 mentees and a Spring session graduate helping as a mentor.

Spring part-time

and full-time sessions wrapped up, and the part-time session continues with 14 mentees.
CNCF accepted 37 mentees for their 31 projects this summer.
Open Mainframe Project received a record-breaking 724 applicants for their mentorship programs, with 11 mentees accepted for the Summer term.
Upcoming events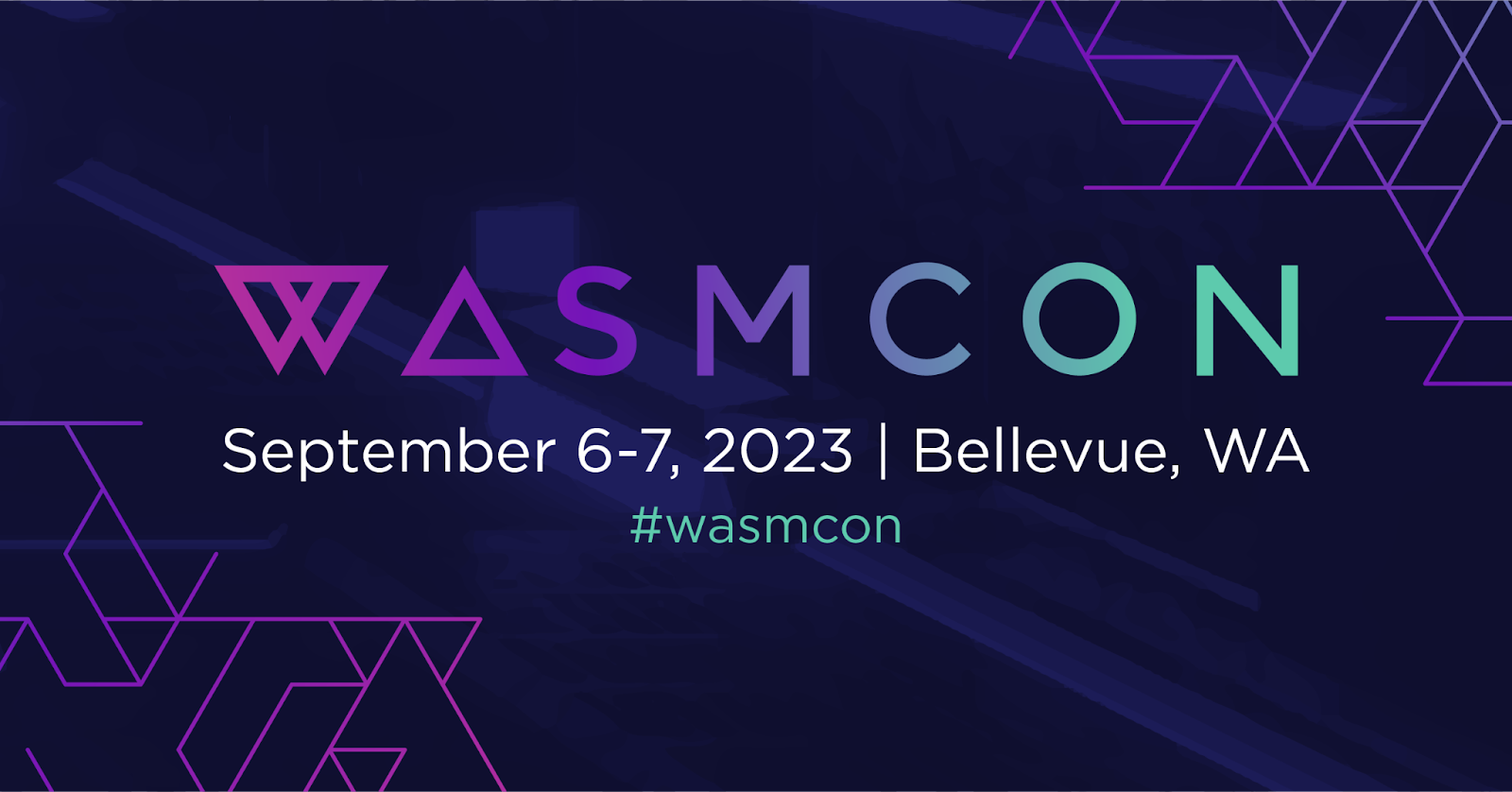 WasmCon is the premier conference for technical developers and users interested in exploring the potential of WebAssembly. This two-day event will bring together leading experts, developers, and users across the Wasm community. Join us September 6-7 in Bellevue, Washington!
Register Today |
Submit to Speak |
Learn More
Other upcoming events:
To register (for in-person attendance or virtual), please view our full calendar of events here, and be sure to subscribe to our events newsletter. Check out our Flickr stream for photos of past events!
Diversity, equity, and inclusion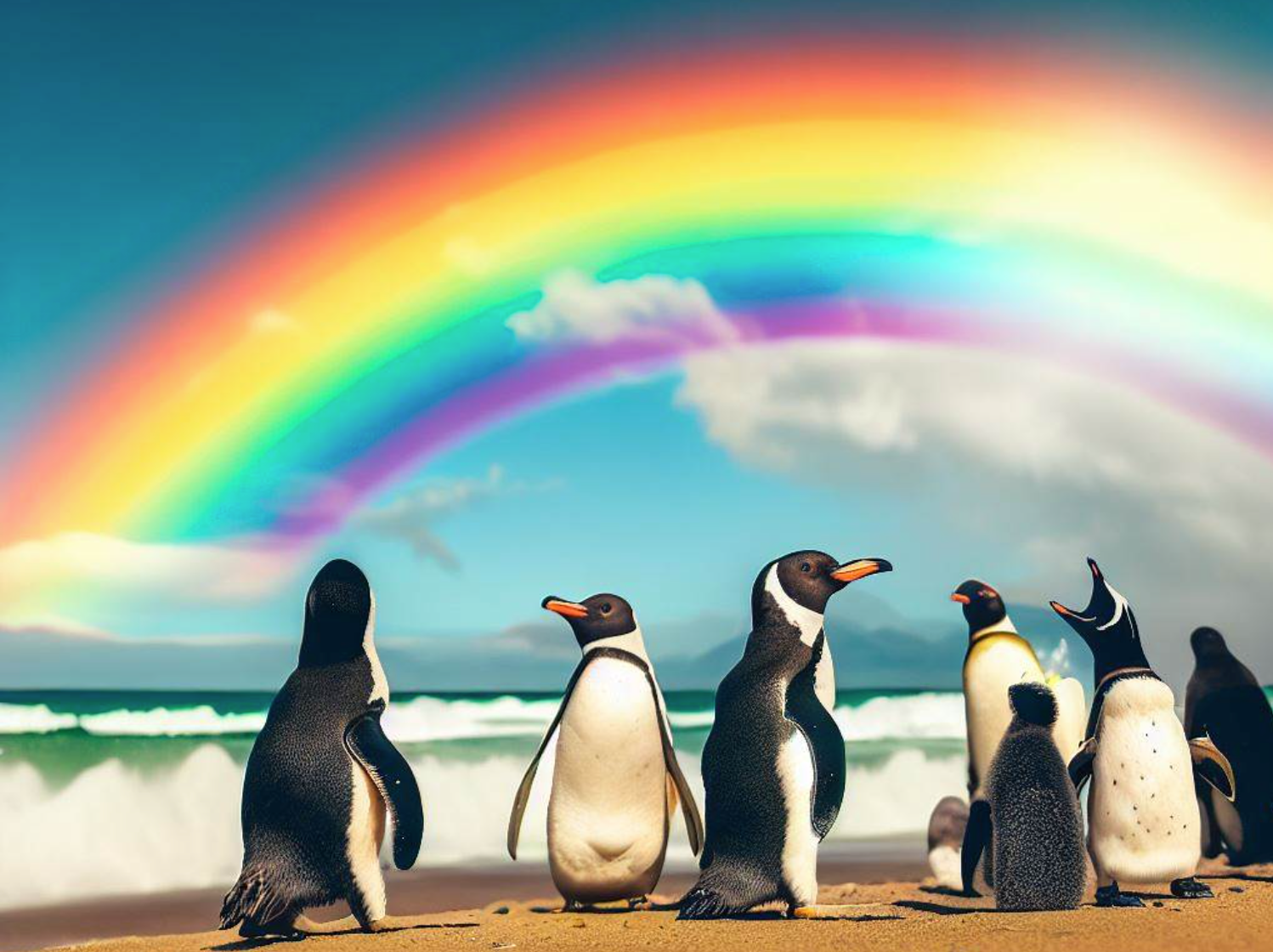 Image: a rainbow behind a group of penguins of various species enjoying a day at the beach, wide shot, Bing Image Creator.
Linux Foundation project news and updates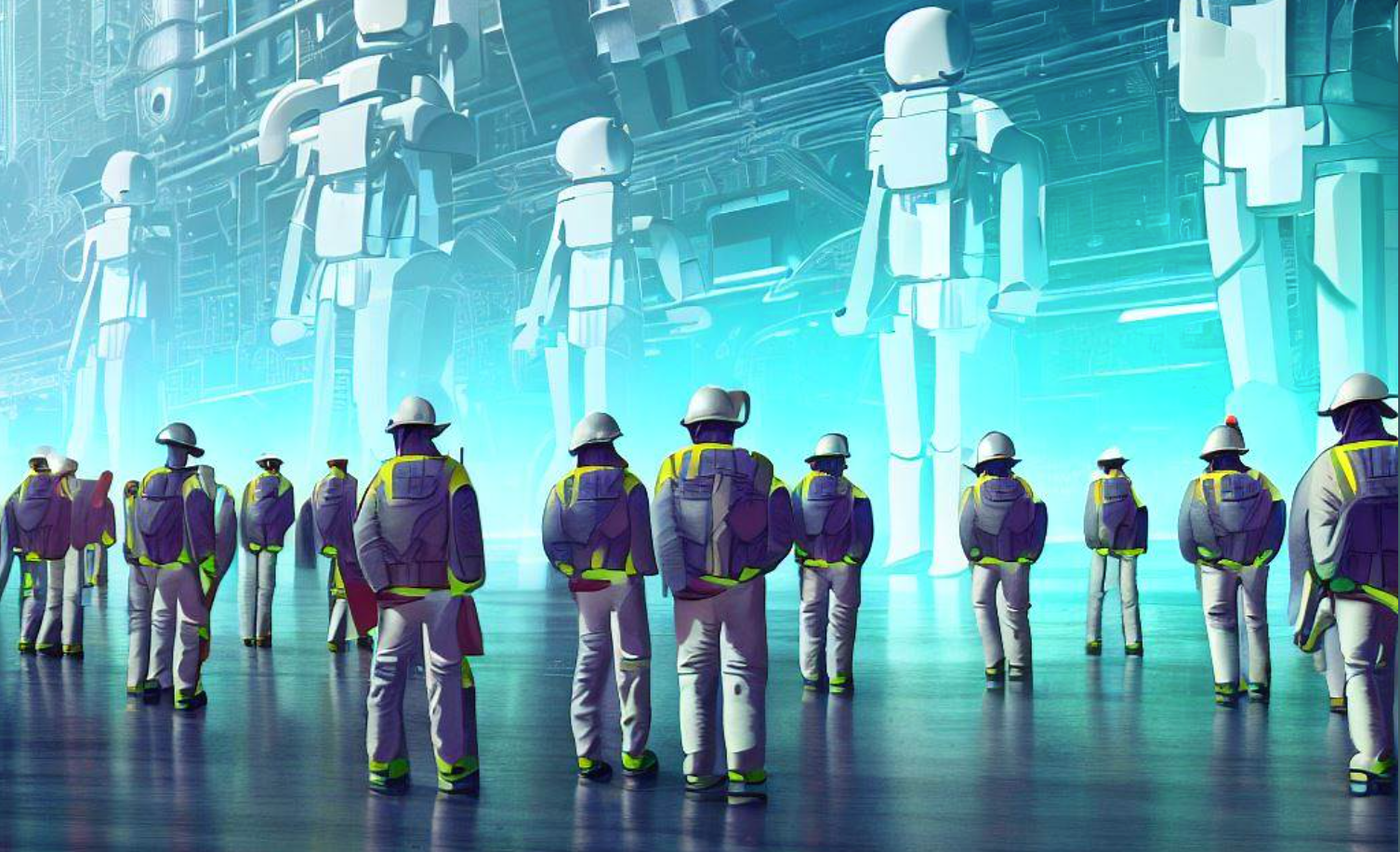 Image: an army of robotic safety inspectors examining a vast artificially intelligent building, digital art, Bing Image Creator
Is it safe to leverage open source software and communities to develop highly sensitive, powerful AI systems?

That's what Dr. Irving Wladawsky-Berger asks in his

guest blog.

We've

recently joined

the

Bluesky

social network. Be sure to say hello!
LF AI & Data
Revised project lifecycle criteria ensure project success by guiding progress tracking, resource allocation, and improvement.
AI & Data Foundation is shaping the future of AI in a dynamic field with emerging trends, offering research, development, startups, and innovation opportunities.
Join the ML Security Committee meeting on June 15 at 5 pm CEST with Ibrahim Haddad, Ph.D., Executive Director of LF AI & Data Foundation, for the latest developments and discussions.
LF AI & Data

Technical Advisory Council

meeting, June 15th. Learn about our mission to promote collaboration among technical projects and our recommendations for resource priorities.

ONNX Community Meetup.

Connect with the vibrant ONNX community, hear partner and user stories, and discover the latest innovations at the ONNX Community Meetup on June 28th at NVIDIA Campus in Santa Clara.

Join the LF AI & Data Trusted AI Committee as we discuss the role of transparency and open source for accountable AI systems.
Continuous Delivery Foundation
CNCF
Confidential Computing Consortium
Decentralized Identity Foundation (DIF)
The first did:hack hackathon was held from June 5-8, 2023, featuring innovative projects like mobile voting using DID Communication and Decentralized Web Nodes.
DIF presented at the Digital Identity unConference in Europe, which included government representatives from multiple countries.
DIF formed the DIF Korea SIG and invited group Chair Park Kyoung-Chul to share insights into decentralized identity in South Korea.
Delta Lake
Dronecode Foundation
LF Edge
ELISA
Paul Albertella,

ELISA Project TSC member and Chair for Open Source Engineering Process Working Group, shares details about

ELISA's safety analysis approach

.

Red Hat's Gabriele Paoloni, Alessandro Carminati & Maurizio Papini offer insight from the Safety Architecture Working Group about ks-nav tool set for in-depth linux kernel analysis in this

article

.

Register for the Safety-Crticial Software Summit, which features presentations from several ELISA ambassadors and leaders. Check out the schedule

here

.
LF Energy
FinOps Foundation
Join 1,000+ practitioners across the globe at

FinOps X

on June 27-30. 100+ speakers showcasing content tailored for your FinOps success featuring executive keynotes, Cloud Billing Panel with VPs from Google Cloud, Microsoft, and Oracle, interactive chalk talks, and technical sessions.
FINOS
Hyperledger Foundation
Open 3D Engine (O3DE)
OpenJS Foundation
The latest

Node.js Security Progress Report

is out – focusing on automation. The Security Working Group focuses on implementing automation for the key dependencies in the build to ensure security releases are easier and less prone to error.

Node.js celebrated 14 years

since its inception! We asked the community to share their favorite Node.js memories to put in our Node.js

time capsule

to look back on for years to come.

Node.js 19 is now end-of-life. Make sure to upgrade to Node.js 20 or downgrade to Node.js 18 (LTS), and check out the

release schedule

for future reference.
Open Metaverse Foundation (OMF)
From his earlier experiences in applying Google Glass to improve healthcare to his current role in strategic development for Adobe Creative Cloud, Chris Duffey shares his insights into the value of the emerging metaverse and the challenges we must overcome to realize its true potential in this interview.
The Open Metaverse Foundation is experiencing considerable momentum in Asia Pacific, attracting the attention of government officials, industry leaders, developers, and conference attendees. Discover more in this blog.
Open Mainframe Project
Open Mainframe Project

announces plans

for this year's annual

Open Mainframe Summit

, which will be co-located with IBM's TechXchange on September 11, 2023, in Las Vegas and FINOS' Open Source in Finance Forum on November 1 in New York.

Call for Papers

for both events is currently open until June 30.
Open Mainframe Project's CBT

Tape, an open library of free software distribution for the IBM mainframe MVS and z/OS operating system environments, achieves a legendary milestone with its

505 update

.

John Mertic, Executive Director of the Open Mainframe Project,

shares his hope for the future

of the mainframe industry and the AAPI community.
LF Networking
Nephio
AcuKnox, a Nephio contributing organization, has published a white paper on

5G security-enhanced open radio access networks

with Nephio.
Nephio Release 1 is scheduled to go out this month. The new release is set to reshape the cloud computing landscape and deliver unmatched performance, scalability, and security. Subscribe to the

Nephio mailing lists

to get updated on the R1 release progress.
OpenSSF
Meet Omkhar Arasaratnam

, the new General Manager of OpenSSF. Omkhar Arasaratnam, the new General Manager of OpenSSF, has over 25 years of cybersecurity and technical risk management experience. He is an ideal fit for the organization's mission of securing the software supply chain, driven by his ethos to make the world more secure.


The

call for proposals to speak at OpenSSF Day EU

is open! Submit proposals for OpenSSF Day at Open Source Summit Europe in Bilbao, Spain, on September 18th, covering topics such as security best practices, vulnerability discovery, securing critical projects, developing tooling for OSS security, and the future of OSS security.

Submit your speaking proposal

today through July 7th.

We Want to Hear from You:

Take the OpenSSF Software Security Awareness Survey.
Overture Maps Foundation
We're releasing the Overture Data Schema and Overture Global Entity Reference System, two critical components of our mission to power current and next-generation map products. These documents outline the structured data model and stable ID system that will make map data more reliable and interoperable. We invite you to provide your feedback to help shape the future of Overture Maps. Check out the data schema and reference system previews here.
PyTorch Foundation
RISC-V
SONiC
Zephyr
If you can't attend the

Zephyr Developer Summit

, hosted in person in Prague, Czech Republic, on June 27-30, join the fastest-growing RTOS community virtually. There are more than 20 dedicated virtual sessions on June 26 and streaming live on all other conference days.

Register today

for $50 US.
Zephyr published several technical tutorials, including

Simulating NB-IoT networking in Renode

, t

he BBC micro:bit V2 and OpenThread

,

and a

Cellular IoT Soil Moisture Monitor

use case.

Zephyr partnered with openEuler, an open source, free Linux distribution platform that provides a community for global developers to build a diversified architecture-inclusive software ecosystem for openEuler Developer Day in Shanghai. Dr. Wayne Ren, openEuler TC Member & SIG Maintainer, shares the details about the collaboration in this article.
LF in the media
TLA+ Foundation launch covered in media — Link

Biderman's OS Summit keynote covered. — Link

RISC-V startup demos silicon raises $50M —

Link

Milk-V claims RISC-V is the new alternative to Raspberry Pi. —

Link

CAS unveils a high-performance processor chip and OS based on RISC-V open-source standard.—

Link

RISC-V welcomes its first analog subsystem. — Link

RISC-V brings funding opportunities for semi-startups to India. — Link

Startup unveils RISC-V vector unit for AI semiconductor — Link

Fairwinds released a Kubernetes Benchmark Report. — Link

Hyperledger's Daniela published a column on NASDAQ — Link

FinOps FOCUS standardization work covered —

Link

PyTorch is the center of gravity of OSS AI efforts —

Link

Article on Red Hat supply chain efforts with a nice mention of Sigstore —

Link

This post mentions the latest hiring trends report.—

Link

Cosmonic integrates Cilium and Nomad —

Link

OpenSSF Scorecard as a lens to view the security of OSS software —

Link
Follow us
Follow the Linux Foundation on social media to get all the latest info, updates on upcoming events, and breaking news and announcements from the global open source ecosystem. Follow us here: Mastodon, Bluesky, Twitter, Facebook, and LinkedIn.